Leadership in the 21st century
You are entrusted with leadership tasks and agility is one of the big topics in your organization? Are you wondering what needs to change in the way leadership work is done if you want to enable responsive forms of collaboration? Would you like to understand how you can concretely implement core agile principles in your day-to-day leadership? Start your journey into Agile Leadership with our Certified Agile Leadership Program of the Scrum Alliance (CAL)!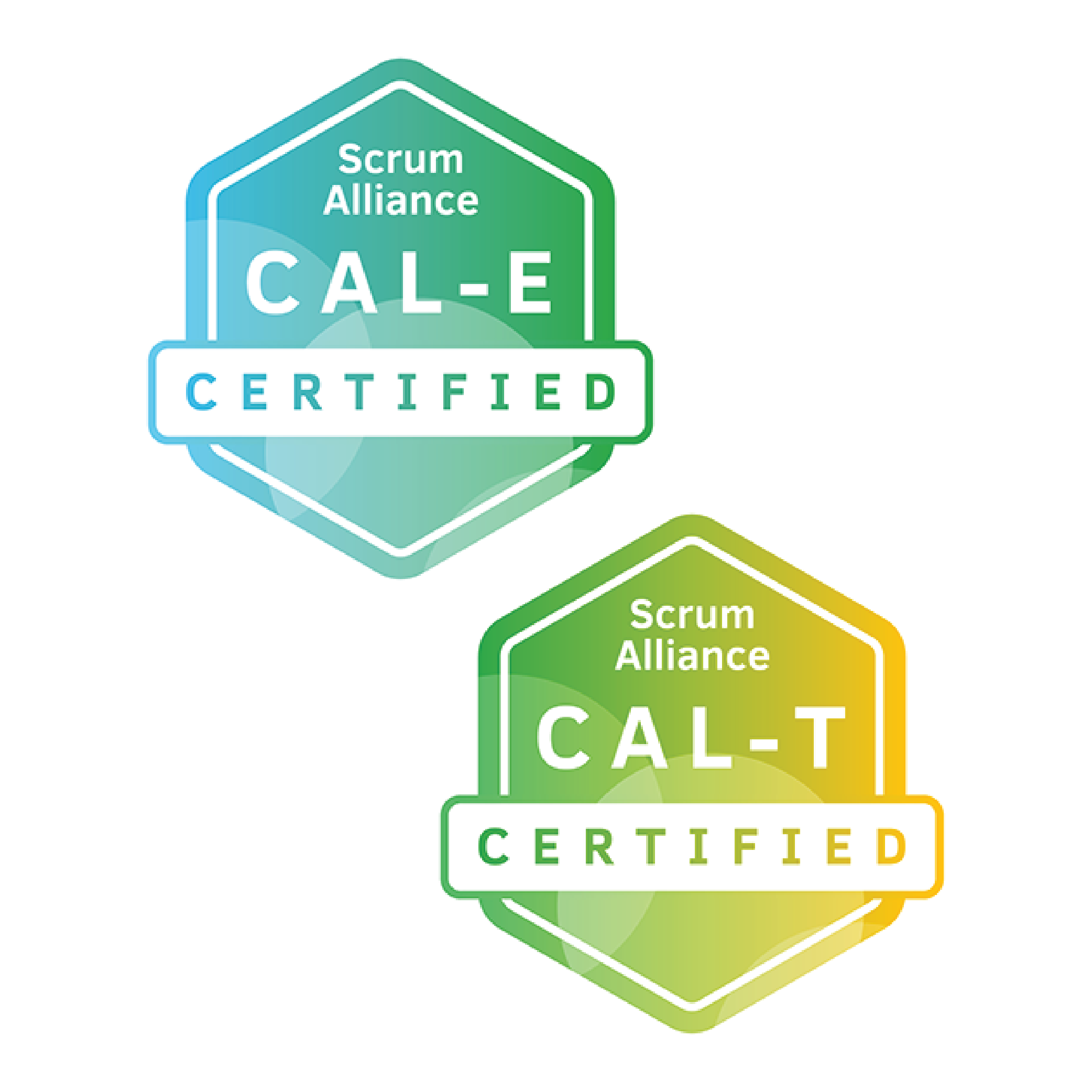 05.07. – 07.07.2022
6
days,
remote, MEZ
,
German
6 afternoons from 2 - 6 p.m. part 1 July 5th. - 7th 2022 part 2 July 11th. - 13th. 2022
Trainer:
Andreas Wintersteiger, Rafael Kasprzak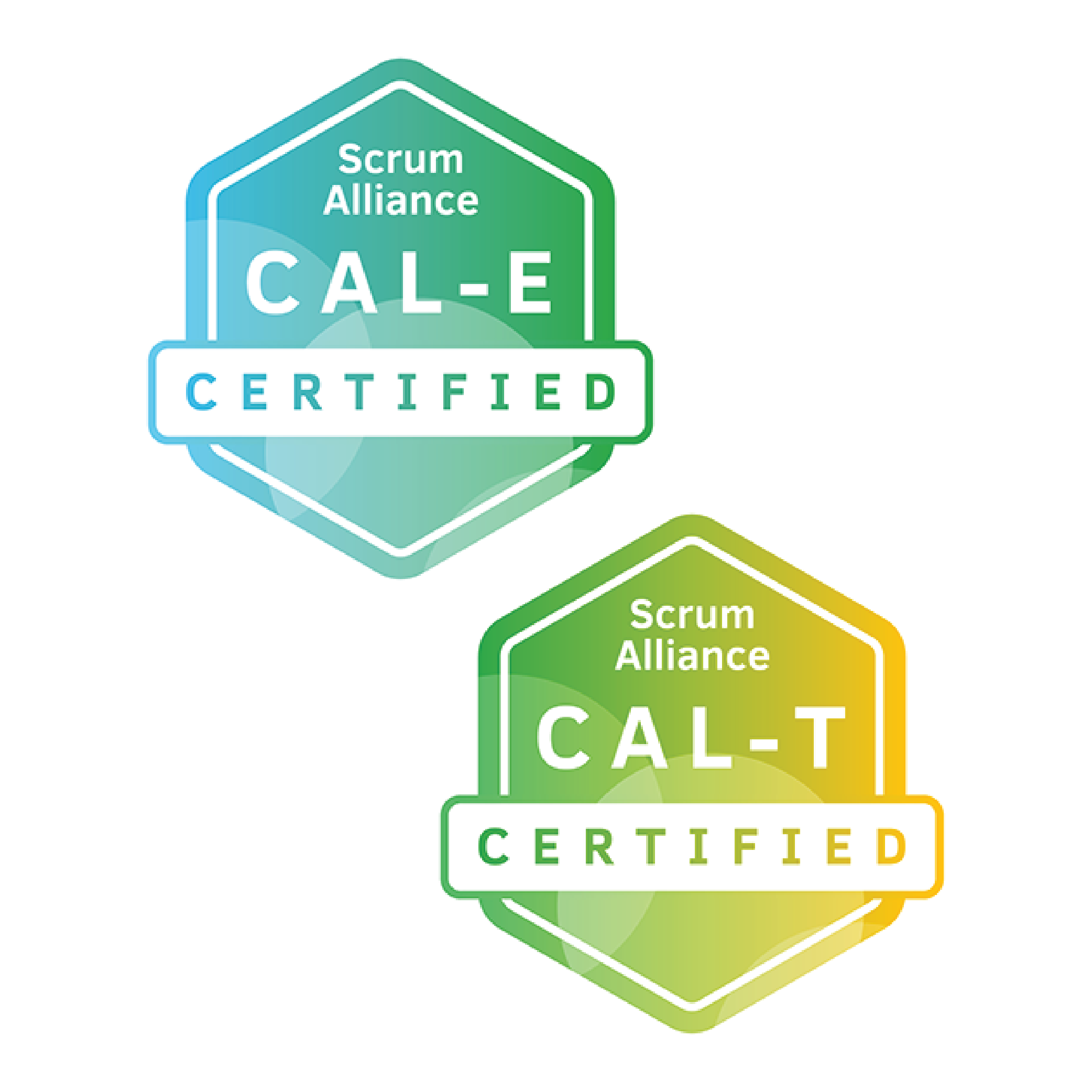 Develop awareness and understanding of agile leadership
Certified Agile Leadership Essentials® (CAL-E) certification from the Scrum Alliance

Certification Certified Agile Leadership for Teams® (CAL-T) of the Scrum Alliance

personal, interactive training
Content
What does agile leadership mean and what expectations are linked to it?


Reflection of your current management and leadership practices and comparison with alternative approaches and global trends

Personal Growth as Leader, Mindset Development, Emotional Intelligence

Self Leadership Framework: The Responsibility Process (Introduction)


Leadership Framework: Leadership Agility, Leadership Agility Compass

Leadership in different contexts


Developing High Performing Teams, Identifying and Resolving Team Dysfunctions.

Leading self-organized teams


Metrics and measurement in leadership

Leading the agile organization (overview)

Remote or presence - The choice is yours
We offer our training courses in two formats: Presence at the wibas training center or remotely. Both forms are interactive live trainings with the usual wibas flair. Whether the training of your choice takes place in presence or remote, you can see next to the respective date. If you book the training as an in-house variant, you decide which format you prefer - of course depending on the current Corona regulations.
Who is this training for?
This training is aimed at managers or role holders with leadership responsibility who want to better understand agility and reflect on and improve their own approach to leadership in an agile context.

Answers to the most frequently asked questions
What does "early bird" mean?
The early bird price applies to registration up to four weeks before the start of the training. The prices are subject to change. All prices plus statutory value-added tax. Accommodation costs are not included  
What cancellation fees are due if I have to cancel?
A cancellation fee of EUR 100 plus VAT is due for cancellations up to 15 calendar days before the start of the training. For registered participants whose cancellation occurs after the invoice has been sent, as well as for no-shows, a payment obligation for the entire training fee applies. If a participant cannot attend a training, their organization may have another person attend in place of the enrollees until the morning of the course start date. wibas will decide whether a training will take place no later than 15 days prior to the start date. wibas may cancel training if fewer than eight participants are enrolled at that time.
Which prerequisites do I have to fulfill?
Basic knowledge in the area of agile is required for participation in the training. This can be obtained through self-study (depending on prior knowledge approx. 1/2 to 1 day effort) or one of the basic trainings (Agile Foundations, Scrum Foundations, Kanban Foundations) online. As a registered participant, you will receive an information letter in advance to help you prepare.

What training materials will I receive?
You will receive access to all of our electronic media (handouts, slides, reading materials).

Is there an exam? How does it work and what do I have to consider?
No. By completing this training, you are entitled to participate in a more advanced and in-depth CAL-II training and to receive the "Certified Agile Leadership" (CAL) certificate from the Scrum Alliance.

Will I receive a certificate?
- Certified Agile Leadership Essentials® (CAL-E) certification from the Scrum Alliance
 - Certified Agile Leadership for Teams® (CAL-T) certification from the Scrum Alliance
and a two-year membership in the Scrum Alliance. You must complete all components of the training, including preparation and follow-up work.

Can I collect SEUs (Scrum Education Units)?
For the training, participants can claim 16 SEUs as part of the progression for Scrum Alliance certifications.
Is there catering?
The service at our open attendance courses includes a cappuccino bar and hospitality with drinks and small snacks. At noon we invite you to a snack.
Partner Website 
Scrum Alliance
wibas is a partner of the Scrum Alliance - and this is an official training. You can find out what the Scrum Alliance does on the Scrum Alliance pages.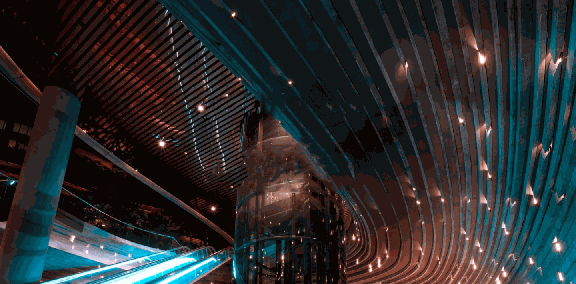 Topics
Agility - stay ahead in a volatile world
Agility is fast responsiveness in a complex world. We have summarized the most important aspects for you.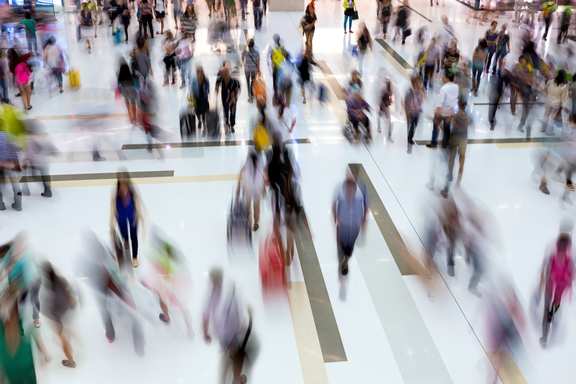 Topics
Agile organization
Rapid responsiveness in a complex world. Learn how to go Business Agility.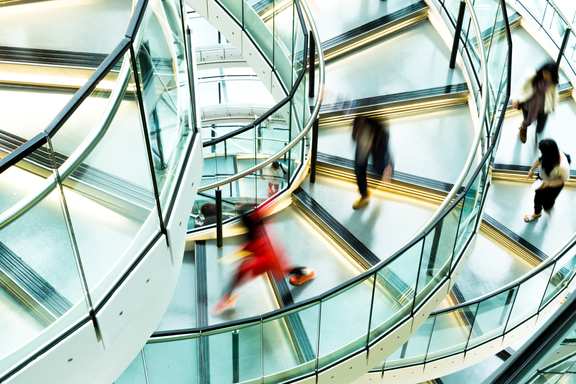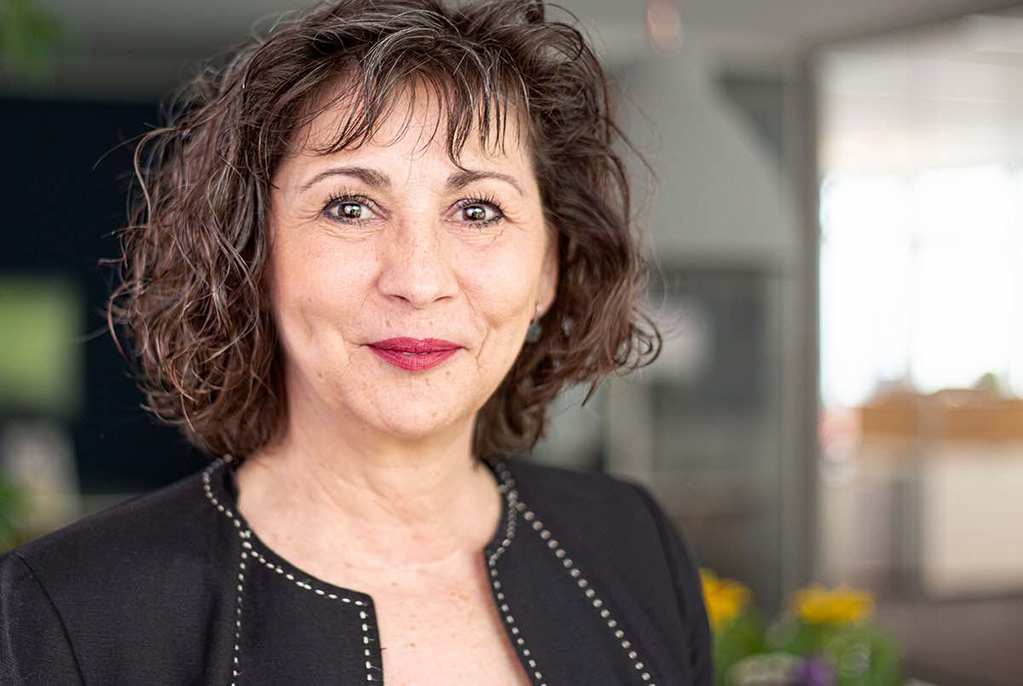 Your contact person:
Jana David
wibas GmbH
Jana David
Otto Hesse St. 19B
64293 Darmstadt
+49 6151 503349-0