Lean Basics
Our Lean Basics training focuses on the basic principles of lean. Come to this training and experience lean live.
In this 2-day course you will understand the underlying principles and you will experience what lean feels like. You will gain hands on experience in applying lean through simulations, examples, discussions and in short presentations.
This training is the ideal introduction for everyone who aims at applying lean in their organization.
The topics of the training
Basics and principles of Lean
Value from the customer point of view
Waste and where to look for it
The Value Stream and Value Stream Analysis
Introduction to statistical methods
One piece flow and the Pull Principle
Kaizen and continuous improvement
Overview on Lean methods
Differences of Lean in production, development/engineering, administration and services
Introduction to Kanban
Outlook to Lean Management
Outlook to organizational development with Lean
Training dates and location will be arranged individually with you. Contact us for an individual offer. We will be happy to support you. 
Do you have questions?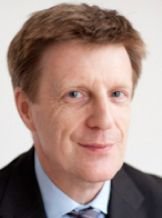 Arno Korpershoek