Lean Kanban Essentials
This course teaches the essentials of Kanban systems and the Kanban Method. You will become acquainted with Kanban as a more gradual approach to improve the agility of your organization by making the work flow with minimal delay. You will learn how to balance capability and demand and how a Kanban system helps to manage disruptions and delays that result from unexpected and urgent demands, uncertainty, unclear expectations, dependency on specialist resources, dependency on other teams, etc. You will leave with an understanding of how you can use Kanban to initiate a change to improve the agility of your organization. By means of a case you will gain insight in how Kanban is applicable in situations where 1st generation agile and Scrum fall short.
Course Content
Introduction to pull systems and Kanban 
Analysing why work is not flowing? Introducing pull systems and Kanban as a way to create flow.
Kanban simulation
A hands-on simulation of Kanban in action illustrating the key elements of Kanban: visualization, work-in-progress limits, pull, lead times, cumulative flow diagrams, and classes of service
Kanban system design 
Answering the question of how do you design a Kanban system? Discussing demand analysis, visualization, work-in-progress limits, cadences, …
The Kanban (continuous improvement) Method
Summary of the principles and core practices of the Kanban Method.
Audience
Agile change agents responsible for leading a Lean/Agile change initiative in the larger software enterprise.
1st generation Scrum Masters and agile team members that want to take a next step in their journey towards higher levels of agility.
Learning Objectives
By the end of this course, attendees will gained an insight in:
Root causes of delays and disruptions

How to create flow of work by implementing pull

How to design a Kanban system

Initiating a change to improve the agility of your organization.
Length
One Day
Pre-requisites:
None to attend the training.
The pace of the course is high, so some familiarity with Agile ways of working is recommended.
Do you have questions?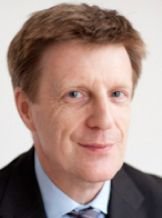 Arno Korpershoek