SAFe Essentials
This course provide you with an overview of the Scaled Agile Framework, and its underlying principles of lean thinking, and product development flow. You will leave with an understanding of how the principles and practices of the framework support Lean Thinking, Agile Development, SAFe ScrumXP, Agile Release Train, Agile Portfolio Management, Agile Architecture, and Scaling Leadership.
Course Content
Introduction to SAFe  
Introduction to the Scaled Agile Framework™.
Lean Principles and Agile Development
An overview of Lean Software Development, Product Development Flow and agile development.
SAFe Team Level: SAFe ScrumXP
An experiential walkthrough of "SAFe ScrumXP", focusing on scalable technical, project management and economic prioritization practices that enable scaling to the program and portfolio level
SAFe Program Level: Agile Release Train
Identification, implementation and execution of Agile Release Trains for the enterprise's larger value streams.
SAFe Agile Portfolio Management
Agile transformational patterns for Strategy and Investment Funding, Program Management, and Governance.
Getting Started with SAFe
An overview of prerequisites and typical patterns for successfully implementing a SAFe transformation program in your organization.
Questions and Answers
Audience
Executives, managers and Agile change agents responsible for leading a Lean|Agile change initiative in the larger software enterprise.
1st generation Scrum Masters and Agile team members that want to take a next step in their journey towards higher levels of agility.
Learning Objectives
By the end of this course, attendees will:
Understand lean, agile and product development flow principles to improve productivity, employee engagement, time to market, and quality

Understand the structure and mechanisms of the Scaled Agile Framework based on lecture and real-world examples

Understand the prerequisites and skills necessary for an enterprise transformation based on the information and examples presented, and additional recommended readings and resources.
Length
One Day
Pre-requisites:
None to attend the training.
The pace of the course is high, so some familiarity with Lean principles and Agile ways of working is recommended.
Do you have questions?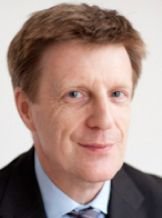 Arno Korpershoek