Implementing SAFe 4.5 (SPC)
Is your organization implementing "Scaled Agile Framework" SAFe®?

Will you be leading a Lean-Agile transformation,  coaching programs, and launching Agile Release Trains?

We have the right training for you!
In this three-day course you will become a leading agent for change—and enable your enterprise to succeed in a disruptive marketplace—when you certify as a SAFe® 4 Program Consultant (SPC). During this four-day course, you'll learn how to lead a Lean-Agile transformation by leveraging the practices and principles of the Scaled Agile Framework® (SAFe®). You will learn how to effectively coach programs, launch Agile Release Trains, build a continuous delivery pipeline and DevOps culture, and empower a Lean Portfolio. The first two days of the course—Leading SAFe®—will provide you with the basis to teach SAFe to others. The final two days focus exclusively on what it takes to successfully implement SAFe in your enterprise.. 
Training goals
After this course, you should be able to:
Lead an enterprise Lean-Agile transformation
Implement the Scaled Agile Framework (SAFe)
Empower with a Lean Portfolio
Align the organization to a common language and way of working
Train managers and executives in Leading SAFe®
Act as a SAFe® 4 Lean-Agile Leader (SL) certifying agent.
Passing the exam will provide you with:
One-year certified membership as an SPC4
Access to license the course materials needed to train aspiring SAFe® Agilists, SAFe® Practitioners, and SAFe® PM/POs
Access to no-cost license materials, videos, and artifacts that support launching Agile Release Trains
Inclusion in the SPC4 directory listing (optional)
SPC4 branding kit with the SPC certification mark
Access to the private SPC LinkedIn Group
If you do not pass for the exam and want to try it again, €250,- will be charged.
Certification:
The Scaled Agile™ SAFe SPC certification follows stringent quality standards. These ensure that those who deserve the certification are well prepared to fulfill their role in a SAFe organization. After completing this course and passing the test, you become a :
Certified SAFe® Program Consultant (SPC)
wibas trainers are certified SAFe® Program Consultants (SPC) of the Scaled Agile, Inc.
Gladwell trainers are certified SAFe® Program Consultant Trainers (SPCT) of the Scaled Agile, Inc.



Contents of four-day Training Program
DAY 1 & 2: Leading SAFe®
Introducing the Scaled Agile Framework (SAFe)
Embracing a Lean-Agile Mindset
Understanding SAFe Principles
Experiencing Program Increment (PI) Planning
Exploring, Executing, and Releasing Value
Leading a Lean-Agile Enterprise
Empowering a Lean Portfolio
Building Large Solutions
DAY 3 & 4: Implementing SAFe®
Reaching the SAFe Tipping Point
Designing the Implementation
Launching an ART
Coaching ART Execution
Extending to the Portfolio
Sustaining and Improving
Becoming an SAFe 4 Program Consultant (SPC)
Audience
This course is intended for those who will be materially and directly involved in a SAFe adoption. This includes practitioners, change agents, and consultants responsible for implementing Agile programs and portfolios as part of an enterprise Lean-Agile change initiative.
Attendees typically include:
Professional Services Consultants
Business and Technology Executives and Leaders, Managers, Directors
Portfolio Managers and Fiduciaries, Project/Program Management Office (PMO) personnel
Development, QA and IT management
Program and Project Managers
Product and Product Line Managers
Process Leads and Lifecycle Governance Personnel
Enterprise, System and Solution Architects
Internal Change Agents, Lean-Agile Center for Excellence, Agile Working Group
Prerequisites:
All stakeholders in a Lean-Agile transformation are welcome to attend the course, regardless of experience. However, the following prerequisites are highly recommended for those who intend to take the SPC4 certification exam and operate in the field as a SAFe® Program Consultant.
Exam Details
Exam name: SAFe 4 Program Consultant Exam
Exam format: multiple choice
Exam delivery: web-based (single-browser); closed book; no outside assistance; timed exam;
Exam access:  candidates can access the exam within the SAFe Community Platform upon completion of the Implementing SAFe 4.5 course
Exam duration: once the exam begins candidates have 120 minutes (2 hours) to complete the exam
Number of questions: 60
Passing score: 45 out of 60 (75%)
Exam language: English
Exam cost: first exam attempt is included as part of the course registration fee if the exam is taken within 30 days of course completion. Each retake attempt costs 250 USD.
Retake policy: second attempt on exam (first retake) can be done immediately after first attempt. Third attempt requires a 10 day wait; fourth attempt requires a 30 day wait. Contact support@scaledagile.com for any retake questions.
Exam Study Materials
The exam is designed to measure knowledge and skill related to the job role. We highly recommend candidates use a variety of resources to prepare for this exam including:
Course materials – The course materials are an essential artifact from the course and can be downloaded from the SAFe Community Platform. These materials can be used to refer back to the content that was presented during the class.
Study guide – This comprehensive guide details the job role and all resources related to the exam, including a detailed reading list. Access is available through the Learning Plan in the SAFe Community Platform upon course completion.
Practice test – A practice test will be available for this exam in 2017
Sample test – Download questions
Professional Development Units (PDUs) and Scrum Education Units (SEUs)
Attendees may be eligible to apply for 30 PDUs toward their continuing education requirements with the Project Management Institute (PMI) for PMP, PgMP, and PMI-ACP certifications
Attendees may be eligible to apply for SEUs under category C, toward earning or renewing their CSP through Scrum Alliance
Upcoming Course Dates:
G8043 Implementing SAFe™ 4.5 (SPC) - ENGLISCH
3. - 6. apr
Language: english
Trainer: Eelco Rustenburg
City/Duration: Frankfurt am Main, Germany, 4 days
Order this training:
G8043 Implementing SAFe™ 4.5 (SPC) - ENGLISCH
Language: english
Trainer: Eelco Rustenburg
City/Duration: Frankfurt am Main, Germany, 4 days
Order this training:
Scaled Agile Framework® (v.4.5)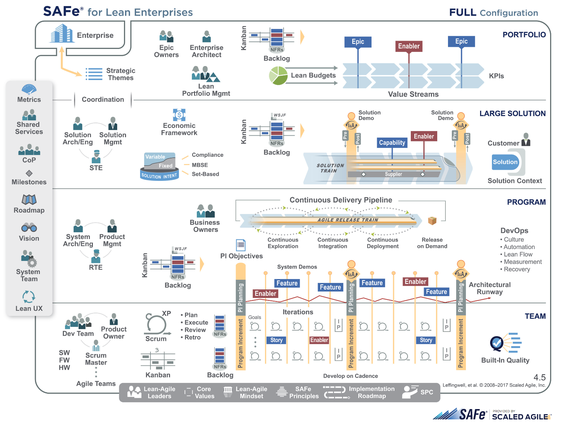 Do you have questions?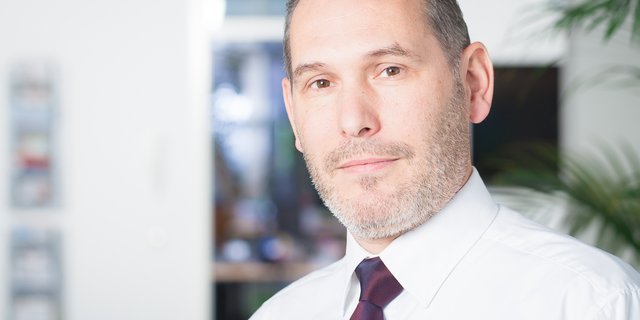 Simon Porro