Description
The
Release Burn Down
is a technique to display publicly the progress of the current release.
Typically a Release Burn Down graph is used. On the vertical axis it shows the work remaining for a release. On the horizontal axis it shows the
Sprint
s of a release. The
Product Owner
updates the Release Burn Down every
Sprint
based on the velocity and the estimations of the the
Developer
. Often the Release Burn Down is used for the complete product, showing the Burn Down for all releases.
To create this graph, determine how much work remains by summing the
Product Backlog
estimates every
Sprint
. The amount of work remaining for the releases of a product is the sum of the work remaining for all
Product Backlog
items in the
Product Backlog
.
By drawing a line through the points on the graph, the
Developer
and the
Product Owner
can manage the overall progress for a product.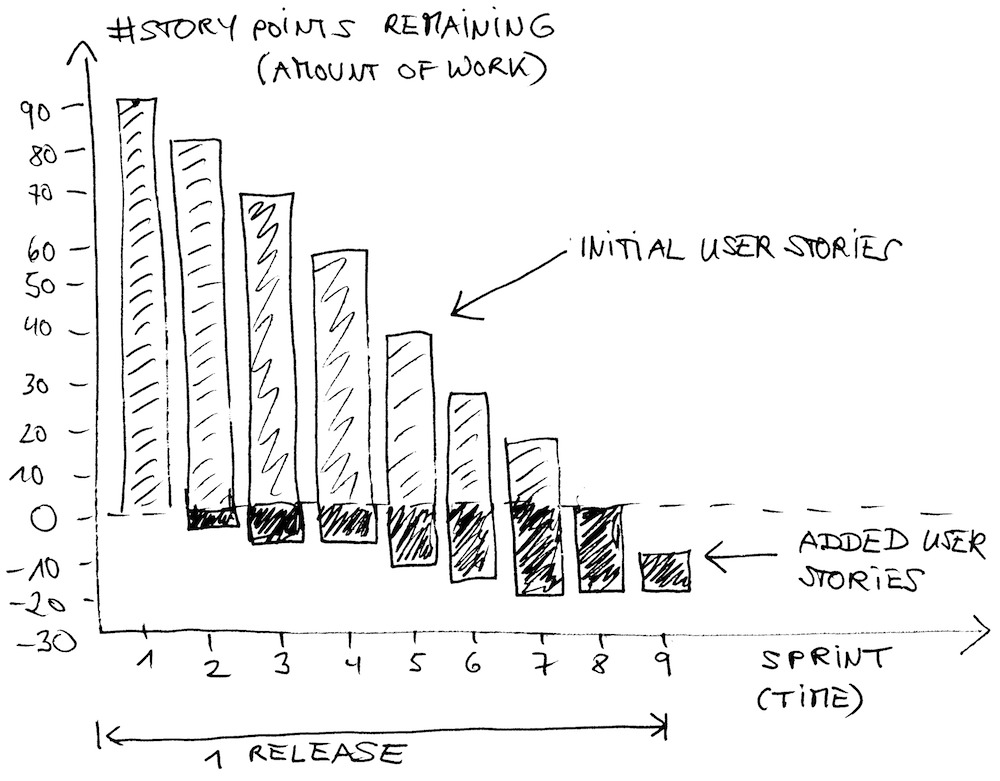 Requirements
 Checkliste: Release Burndown
Gepflegt durch den:die Product Owner
Aktualisiert im Product Backlog Refinement
Is included in
This page contains a collection of techniques that are often used in conjunction with Scrum.