Description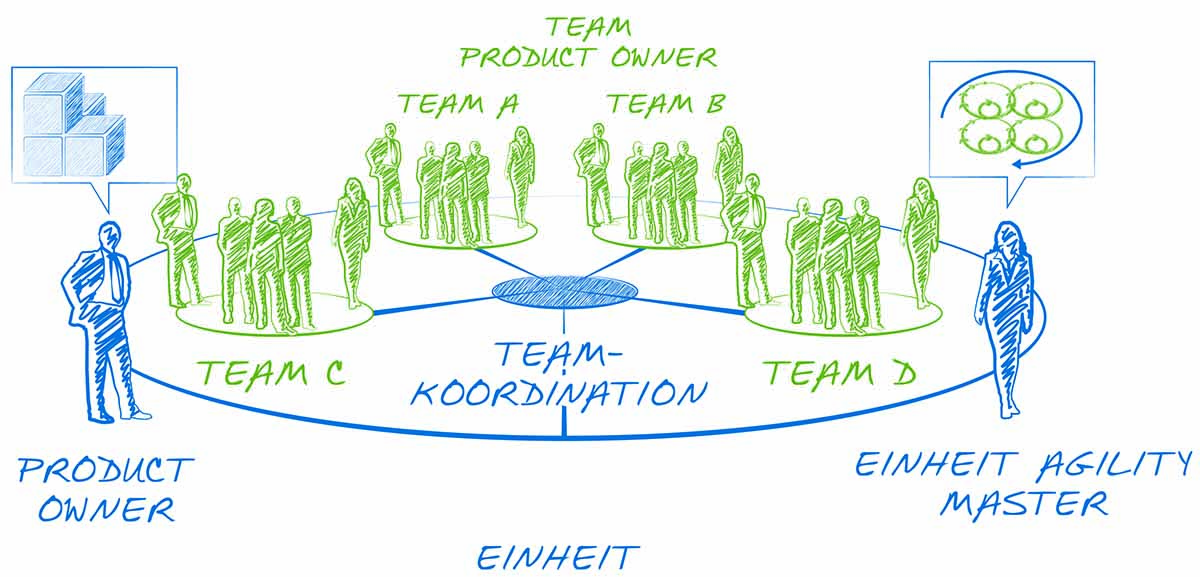 Maps to
The Stage is based on Agile teams and the  Muster für Teams.
Contains
For Teams that work on one joint product, there is only one product owner. If the product becomes complex, the Product o…
Is responsible for the agile way of working in a unit.
Responsible for the operational requirements of a Stage.
All members of the development teams are part of a unit. Depending on the requirements, they can be implemented using al…
When multiple Teams work on a share Product, we speak of a Unit. E.g. a program, a product line or a service unit. A Un…
Guilds enable the cross-team learning on specific themes.