We have summarized the most important questions and answers about our training courses for you.
What does "early bird" mean?
The early bird price applies to registration up to four weeks before the start of the training. The prices are subject to change. All prices plus statutory value-added tax. Accommodation costs are not included.

What cancellation fees are due if I have to cancel?
For cancellations up to 15 calendar days before the start of the training, we charge a cancellation fee of EUR 100 plus statutory VAT. After that, we charge for the entire training. If participants cannot attend a training, their organization may have another persons attend in place of the enrollees until the morning of the course start date. wibas will decide whether a training will take place no later than 15 days prior to the start date. wibas may cancel training if fewer than eight participants are enrolled at that time.

Language of choice
The open trainings are held in German. We can also offer in-house training in other languages.
Individually adapted to your needs
If you opt for in-house training, we will coordinate the content and schedule with you and adapt the training to your needs.
Guaranteed dates
For your planning security, we offer some training courses with guaranteed dates. These dates are marked and will definitely take place. While early bookers benefit from attractive discounts, booking a training with a guaranteed date offers planning security. Guarantee dates take place regardless of the number of participants - regardless of our GTC. Otherwise, the GTC remain unaffected.
You need a hotel
We want you to sleep well and start your training relaxed. Therefore, we have selected the most pleasant hotels in the area from our point of view and negotiated favorable conditions. Please indicate that you are a training participant of wibas.

Hotel Nothnagel
The 3-star Hotel and Café Nothnagel is a family-run business in Darmstadt-Griesheim that has been in operation for three generations. We use the hotel ourselves and appreciate it for its personal atmosphere. In addition to freshly renovated rooms, the hotel offers a swimming pool with sauna - and impresses with its exquisite pastry shop. The hotel is three streetcar stops away from the training location. It is therefore also optimal for training participants who arrive without a car. Hotel Nothnagel.

Moxy Darmstadt
This modern Marriott Group hotel offers every comfort with colorful vintage accents, free Wi-Fi, 49-inch LED TVs, USB ports, air-conditioning and a gym area.
In the western part of downtown Darmstadt, near the main train station, it's just a stone's throw to the hotel. It is three streetcar stops from the training venue and is ideal for training participants who arrive without a car and want to explore Darmstadt in the evening.
Please enterbooking code B1556 to receive the wibas conditions;Hotel Moxy Darmstadt

Academy
Workshop instead of foil battle
Our training courses thrive on interaction.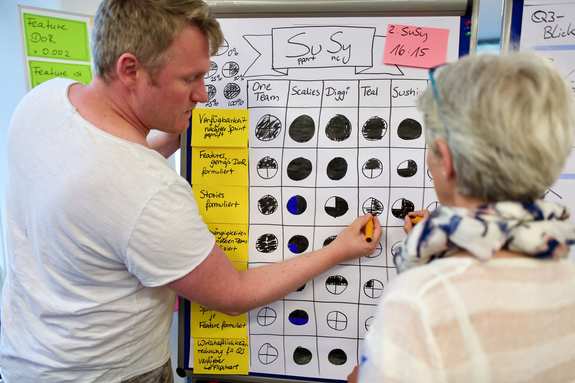 Academy
wibas Training Center
Unlike many other training providers, we have our own training center. Here you will experience a unique atmosphere that implements New Work and promotes creativity.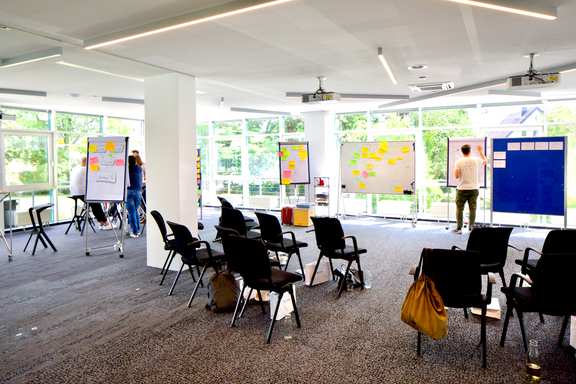 Academy
Remote or presence: your choice.
Both forms are interactive live trainings with the usual wibas flair.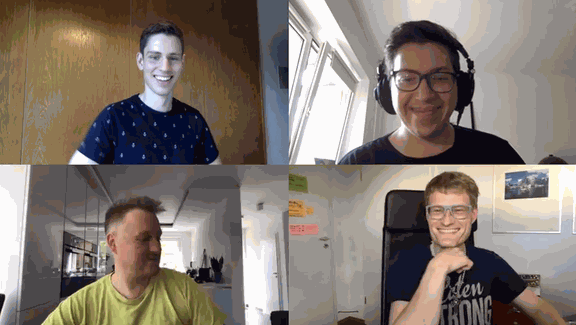 Blog
This is how Malte does his workshops.
Here, our trainer Malte describes how he conducts his training sessions as interactive workshops - and why he does it that way.
Academy
Our program
You want to learn more about agile working and methods? In our academy you will find training courses on New Way of Working: Scrum, Kanban, Design Thinking, Scaled Agile and much more.