Would you like to gain an overview of modern portfolio management? In this training, you will learn how to use Lean Agile Portfolio Management to create the basis for a strategic alignment of the organization – and develop initial starting points for improvement within your organization.


Build a modern portfolio management system aligned with Lean Agile principles.
This two or three day (remote), interactive training will provide you with the practical tools and techniques required to implement strategy and investment finance, agile portfolio operations and lean business management. You will learn to build a modern portfolio management system aligned with Lean Agile principles. To leverage the benefits of a Lean Agile organization, we also teach you the essential framework and processes at the portfolio level. This will enable you to capture the current and future state of your portfolio using the Portfolio Canvas tool and identify key business initiatives to achieve the portfolio vision. Through hands-on exercises, you will use a portfolio canban to determine the flow of the portfolio and prioritize epics for maximum business value. The course also provides insights into creating "value stream budgets" and "lean budget guardrails" and measuring portfolio performance.
Competencies that the training will provide you with

describe Lean Portfolio Management (LPM)

Link the portfolio to the corporate strategy

Determine the portfolio vision

Implement Lean Budgeting and Guardrails


Create flow with the Kanban portfolio

Support operational excellence with Agile PMO and CoPs


Coordinate value streams


Measure LPM power


Create a plan for LPM implementation

Introduce Lean Portfolio Management (LPM)

Determine strategy and investment financing

Apply Agile Portfolio Operations and Lean Governance

Implement LPM function

Varied mix of theory and practice

Like all our agile trainings, this one is interactive. In addition to the official SAFe® slides and exercises, we additionally convey the knowledge using meaningful flipcharts. The wibas trainers are certified SAFe® Program Consultants (SPC) of Scaled Agile, Inc. For more details about this training, please visit the official SAFe® Website.
Remote or presence – the choice is yours.

We offer our events in two formats: Presence at the wibas training center or remotely. Both forms are interactive live trainings with the usual wibas flair. Whether the training of your choice takes place in presence or remote, you can see next to the respective date. If you book the training as an in-house variant, you decide which format you prefer – of course depending on the current Corona regulations.
Who is this training for?

The training is aimed at:
Executives and senior managers (CIOs, CEOs, CFOs, CTOs and VPs)

Enterprise Architects

Product Manager and Solution Manager

Business Unit Manager

SPCs and Enterprise Agile Coaches

Human Resources

RTEs

Epic Owner

Answers to the most frequently asked questions

What does "early bird" mean?
The early bird price applies to registration up to four weeks before the start of the training. The prices are subject to change. All prices plus statutory value-added tax. Accommodation costs are not included.
What cancellation fees are due if I have to cancel?
A cancellation fee of EUR 100 plus VAT is due for cancellations up to 15 calendar days before the start of the training. For registered participants whose cancellation occurs after the invoice has been sent, as well as for no-shows, a payment obligation for the entire training fee applies. If a participant cannot attend a training, their organization may have another person attend in place of the enrollees until the morning of the course start date. wibas will decide whether a training will take place no later than 15 days before the start date. wibas may cancel training if fewer than eight participants are enrolled at that time.
What are the prerequisites I should meet?
To make the training more productive for you, you should be familiar with agile concepts and principles, have participated in a Leading SAFe® or SAFe® PO/PM course, and have experience in a SAFe® environment.

Which training materials do I receive?
- the official workbook (English) for the SAFe® 5 Lean Portfolio Manager (LPM) by Scaled Agile Inc.
- Planning Poker
- Participant bag with materials from wibas a.o. book Organization in a Digital Era by Malte Foegen
 - Access to free licensed materials, videos and tools that support an introduction to Lean Portfolio Management
- Inclusion in the LPM directory list (optional)
- Access to the private LPM community

Is there an exam? How does it work and what do I have to consider?
- Exam name: SAFe® 5 Lean Portfolio Manager Exam
- Exam format: multiple-choice
- Exam implementation: web-based, without tools/reference books and external support at a fixed implementation time
- Access: through the community platform
- duration: 90 minutes
- number of questions: 45
- minimum score to pass: 34 out of 45
- Exam cost: first attempt is free if you take the exam within 30 days of the training.
- Retake Policy: You can take the second attempt immediately after the first. You must wait ten days for the third attempt and 30 days for the fourth. Each repetition costs 50 USD. For questions about the repetition please contact support@scaledagile.com.

Will I receive a certificate?
If you pass the exam, you will receive:
- SAFe® 5 Lean Portfolio Manager certificate
- SAFe® 5 Lean Portfolio Manager digital badge to promote your qualification online
- One-year certified SAFe® 5 Lean Portfolio Manager membership, which includes access to the LPM Community of Practice
- SAFe® 5 Lean Portfolio Manager certification manual with LPM certification badge
- Access to a variety of learning resources to support you on your SAFe® journey
Is there catering?
The service at our open courses includes a cappuccino bar and catering with drinks and small snacks. At noon we invite you to a snack.
AKADEMIE

Remote or presence: the choice is yours.

We offer all our trainings in two formats: In presence at the wibas training center or remotely. Both forms are interactive live trainings with the usual wibas flair.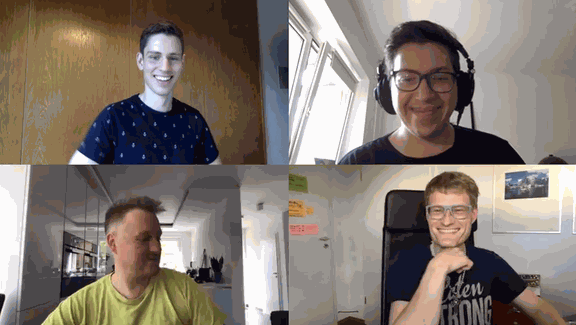 AKADEMIE

Rund um die Trainings
We have summarized the important information and answers to the most frequently asked questions of the participants for you here.
Themen
SAFe®: Framework for an Agile Organization
SAFe® is the most widespread framework for scaling Scrum or Agile - in other words, living it on a "large scale".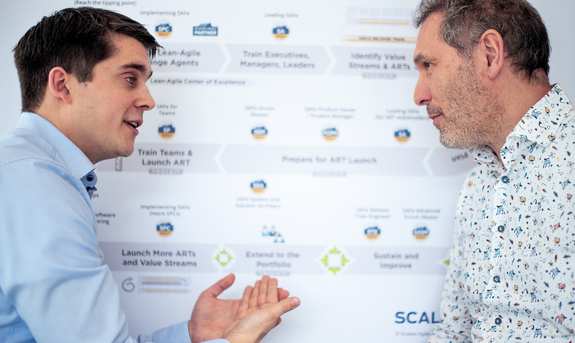 AKADEMIE

Workshop instead of foil battle
"Learning by doing" is the motto. Because it is a real concern for us that a training with us really brings you further.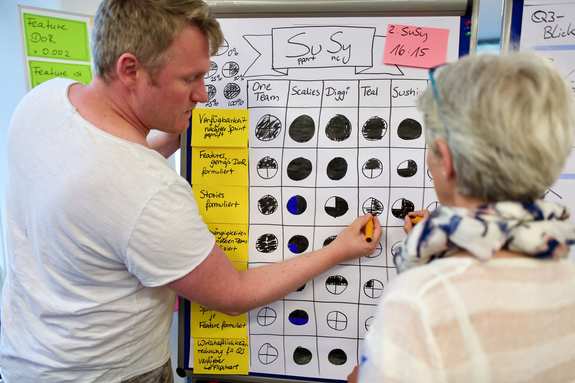 Academy
bas wiSchulungszentrum
Unlike many other training providers, we have our own training center. Here you will experience a unique atmosphere that implements New Work and promotes creativity.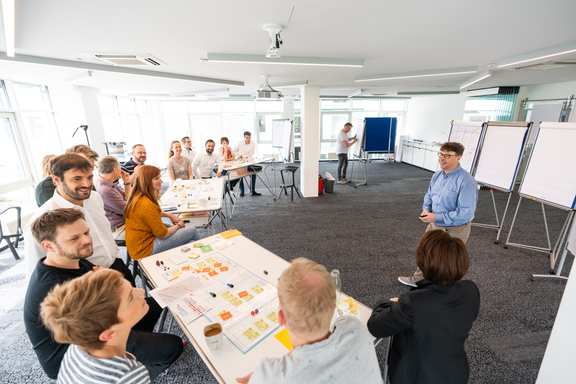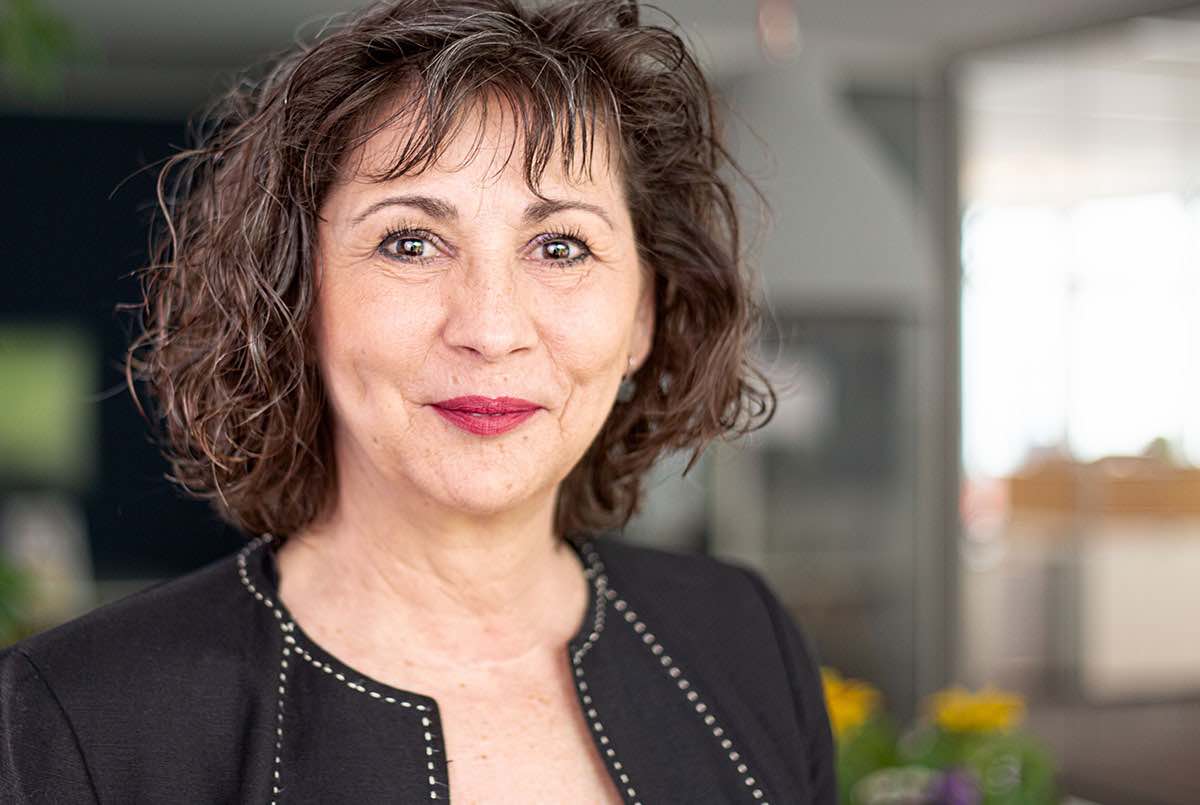 Your expert for wibas trainings:

Jana David
wibas GmbH
Jana David
Otto Hesse St. 19B
64293 Darmstadt
+49 6151 503349-0