Delivering together
We help with agile transformation by providing interim roles
Do you want a team to pick up speed quickly? But right now you lack agile experience or capacity? By providing agile interim roles, we support you on a temporary basis.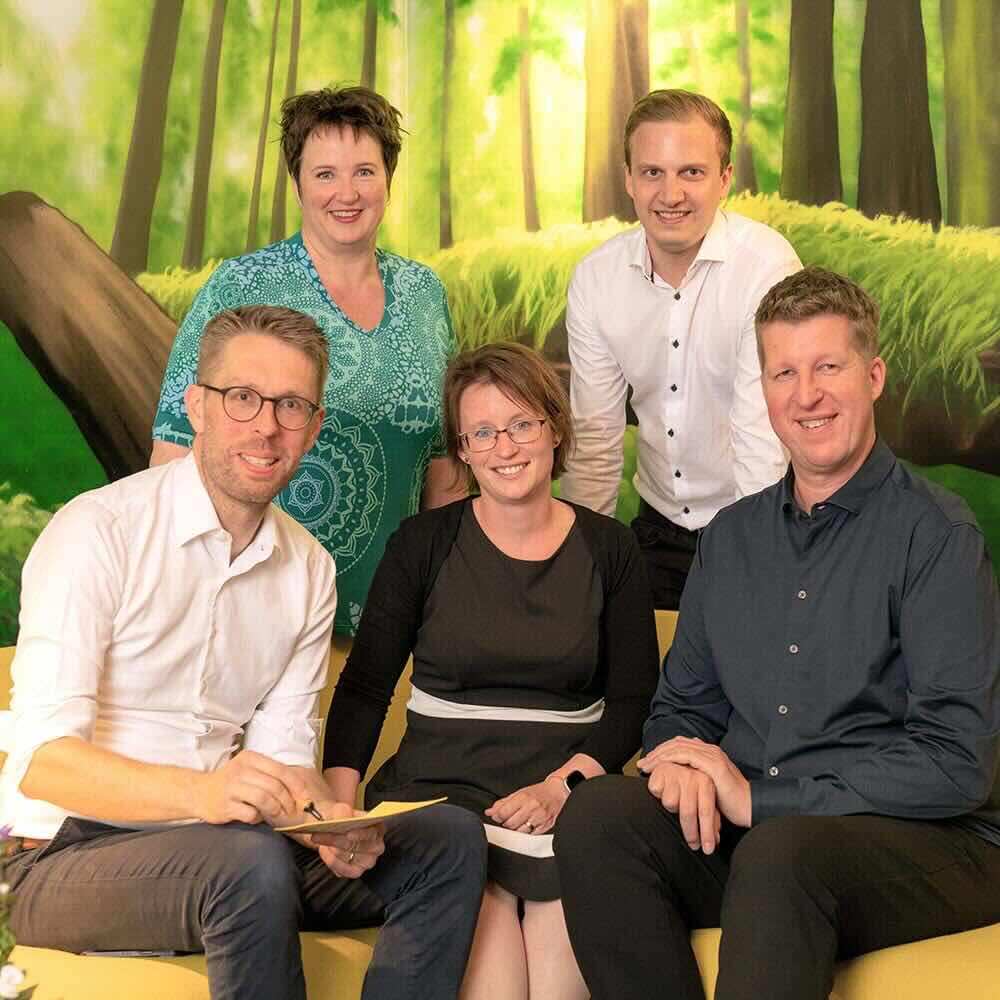 Call and fill a gap
Contact us or make an appointment directly with one of us. We are Timo Foegen, Yvonne Fischer, Tina Eisoldt, Daniel Votta and Lutz Koch.

"We are happy to talk to you about your agile needs - and find the right people for you."
Scrum Master
You want a team to start with Scrum, but you don't have an experienced Scrum Master right now? Or you want an experienced Scrum Master to train up a new one? Then our interim Scrum Master is exactly what you need. We fill the experience gap and/or the staffing gap with an interim Scrum Master. In doing so, the principle of "be the master of your own change" is still key to us: We will strive to build up an internal Scrum Master and hand over the role to him/her. All our Scrum Masters are Scrum Alliance Certified Scrum Masters (CSM).
Release Train Engineer or Chief Scrum Master
You have several Scrum teams or an Agile Release Train (ART)? You want to get started with many teams soon and are looking for someone to organize the collaboration of these teams? Then a Chief Scrum Master is your solution. In the Scaled Agile framework, this role is called a Release Train Engineer. Our Release Train Engineers have years of experience. They are certified as a Scrum Master (Scrum Alliance), as a SAFe Practice Consultant (Scaled Agile Academy) and as a Kanban Practitioner (Kanban University). And our experienced Chief Scrum Masters know agile transformation. They have the expertise to systematically set up and develop a large agile program.
A team of Scrum Masters which brings agile experience to the table
You want to expand your Scrum Master team in the organization with a few experienced Scrum Masters - who serve as mentors for new Scrum Masters? You want these "senior" Scrum Masters to work together to implement the same vision of agile across the organization? You want these Scrum Masters to also have an aptitude for organizational development? Then a Scrum Master team from wibas is the answer. We can offer a team of agile experts, with a common education and understanding, from a company that lives agile itself. It doesn't get any better than that.
A wibas Scrum Master is an Agility Master
Most people first think of Scrum when they think of agility. Scrum has almost become a synonym for agility. Even though the title is "Scrum Master" - an experienced Scrum Master can do more than just the one agile framework Scrum. The master's expertise also includes Kanban, Design Thinking, Lean Startup - just to name a few other agile frameworks. The flexibility to find the right framework for the given work situation characterizes a good "Scrum" master: He/she has a whole agile toolbox and is not a "one-trick pony".
Real experience in agility and transformation. Recognized certifications.
Anyone can call themselves a Scrum Master. With our interim roles, you can be sure that they have extensive and multi-year experience in agile working and transformation. Likewise, you can be sure that we teach the "official" frameworks - and not our personal interpretation. Our consultants' certifications testify to our experience and knowledge of the "right" frameworks: in Scrum from the Scrum Alliance, in Kanban from Kanban University, and in SAFe from the Scaled Agile Inc.
TOPICS
Scrum
We explain what Scrum is really about and how you, your team and your company can benefit from it.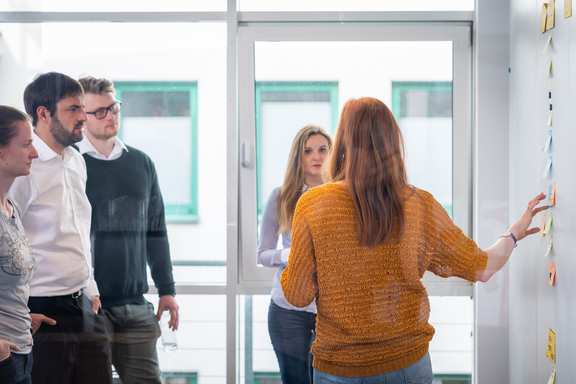 TOPICS
Scaled Agile Framework (SAFe)
The Scaled Agile Framework (SAFe) is the most widespread framework for scaling Scrum or Agile. SAFe offers agile solutions for all levels of an organization.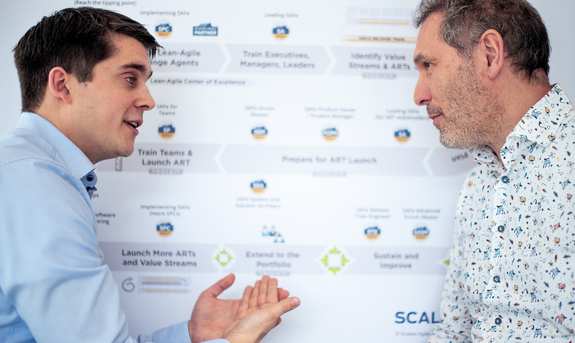 TOPICS

Kanban
Kanban brings work into flow, focuses service orientation and leads to less waste. Kanban makes bottlenecks visible, reduces waiting and lead times.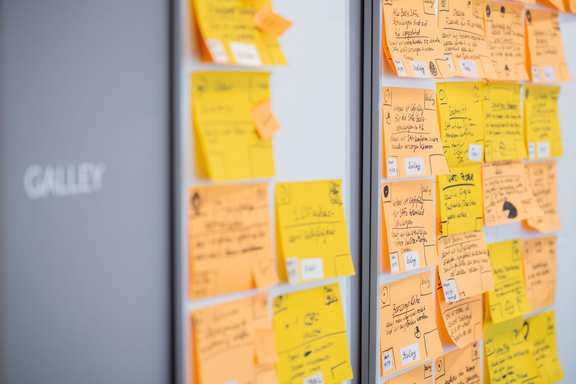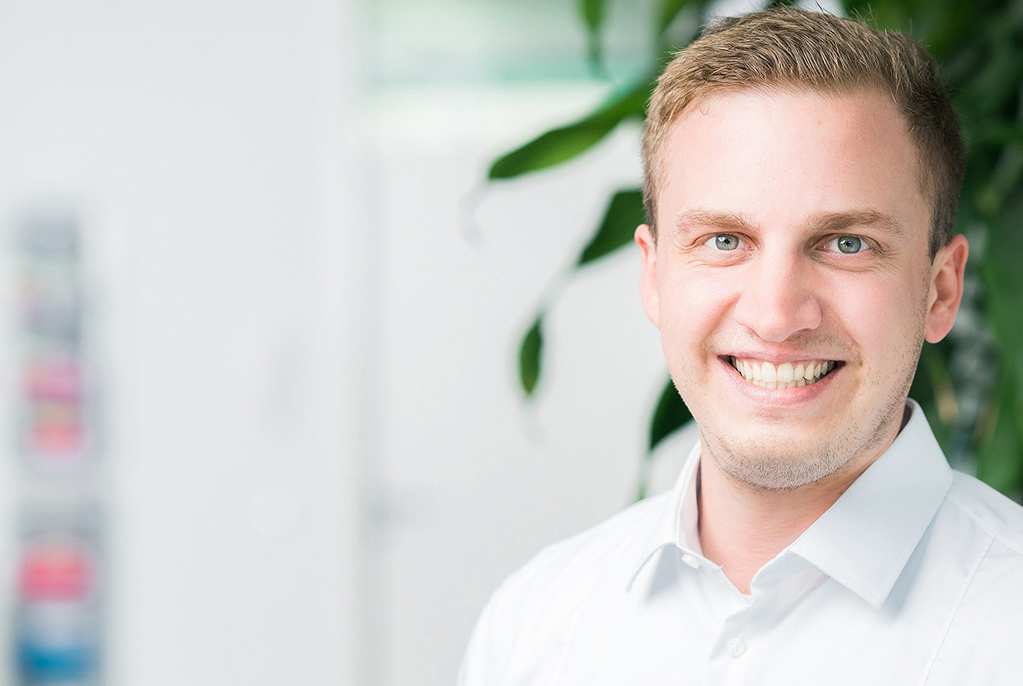 Finds the right people for you:

Daniel Votta
wibas GmbH
Daniel Votta
Otto-Hesse-Str. 19B
64293 Darmstadt
+49 6151 503349-0