Are you a Scrum Master, have you already gained initial experience and want to have more impact? Are you looking for advanced training in a compact, interactive format? Then our workshop with 2+1 days is just right for you. Of course with certificate as Advanced Certified Scrum Master (A-CSM) of the Scrum Alliance - prerequisite for participation is an active certificate as CSM.
From May 1st, 2022 daily self-testing will ensure your safety at our wibas onsite trainings.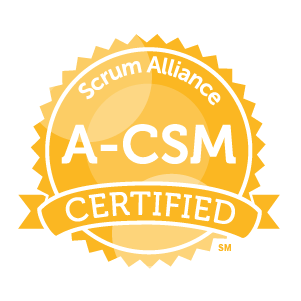 25.10. – 26.10.2022
3
days,
Darmstadt
,
German
Part 2 on February, 02. 2023 from 9:00 - 5:00 pm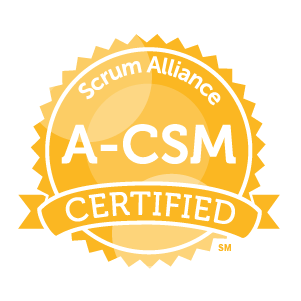 20% discount for the next level
You can book this training with a discount of 20%, if you book the basic training Certified Scrum Master you have attended with us in the last 2 years. Simply write the word "follow-up training" in the note field when booking.

Exciting program with a focus on practice

In this training you will further develop your methodological competence.
You will dive deeper into the broader concepts of Agile and Scrum. This will help you better answer why things are the way they are in Scrum.

You will enhance your facilitation skills to better support and be more effective in Scrum events and other working sessions.

You will work with us on the fundamentals of agile coaching so that you can guide people and teams to develop their skills.

You build out your techniques for supporting the development team, the product owner, and the organization in their journey to perfect Scrum (which, of course, no one ever achieves) as a servant leader.

You will develop personally and thus have even more fun with your Scrum Master activity in the future.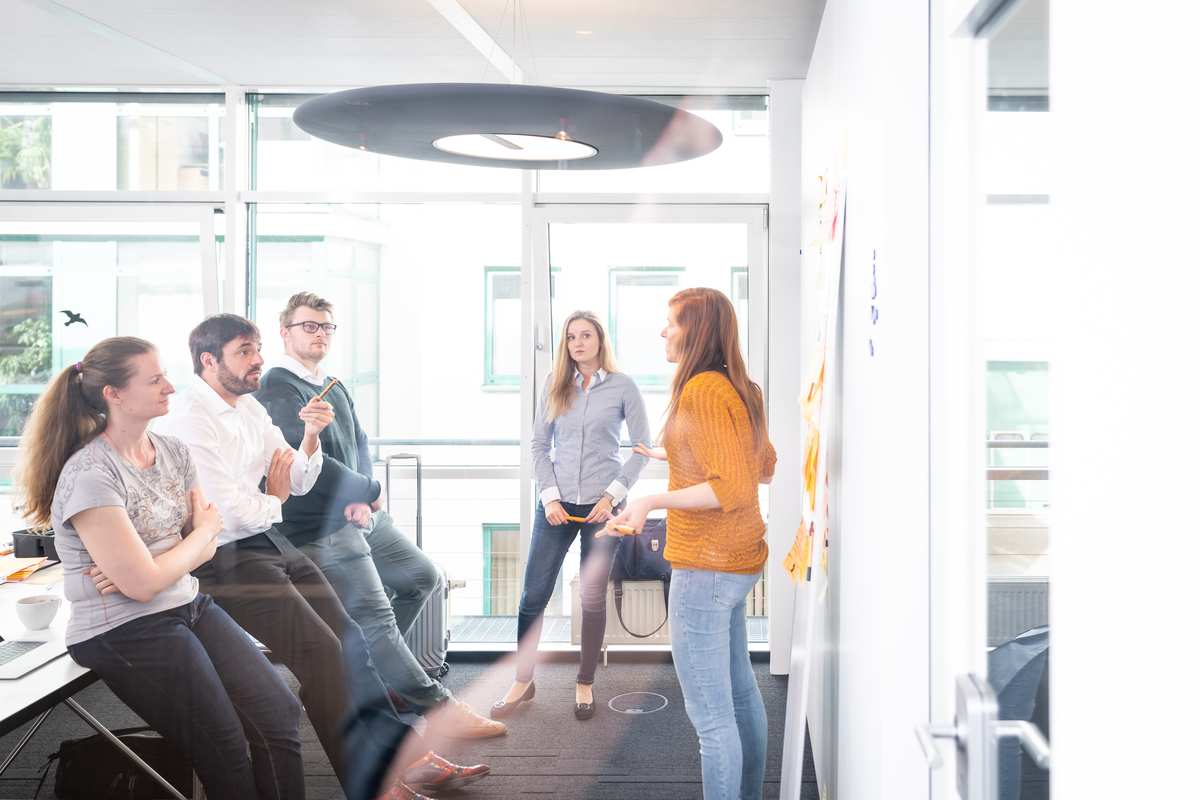 2+1 day for optimal practical relevance

The workshop consists of two days, followed by a third training day after about three months of practical experience. In the total of three days we work together collocated on the topics that are close to your heart and bring you further.
Learning together, from each other and from the trainer
The workshop builds on your practical experience as a Scrum Master and allows you to work as a team on practical cases. In this way, you learn together, from each other and from the trainer. By dividing the training into two sessions, you will apply what you have learned in practice, then reflect in the group on what has worked particularly well and thus further expand your skills.

Remote or presence – the choice is yours.

We offer our events in two formats: Presence at the wibas training center or remotely. Both forms are interactive live trainings with the usual wibas flair. Whether the training of your choice takes place in presence or remote, you can see next to the respective date. If you book the training as an in-house variant, you decide which format you prefer – of course depending on the current Corona regulations.
Answers to the most important questions
What does "early bird" mean?
The early bird price applies to registration up to four weeks before the start of the training. The prices are subject to change. All prices plus statutory value-added tax. Accommodation costs are not included.

What cancellation fees are due if I have to cancel?
A cancellation fee of EUR 100 plus VAT is due for cancellations up to 15 calendar days before the start of the training. For registered participants whose cancellation occurs after the invoice has been sent, as well as for no-shows, a payment obligation for the entire training fee applies. If a participant cannot attend a training, their organization may have another person attend in place of the enrollees until the morning of the course start date. wibas will decide whether a training will take place no later than 15 days prior to the start date. wibas may cancel training if fewer than eight participants are enrolled at that time.

What requirements should I meet?
- Active certification as Scrum Master with the Scrum Alliance is required
- One year of practical experience as a Scrum Master

Will I receive a certificate?
After this training, you will receive official certification as an A-CSM. Your Scum Master certification will be extended for two years.

Can I earn PDUs (Professional Development Units)?
For taking this course, 24 hours can be earned as technical PDU (Professional Development Units) at pmi.org be credited.

Can I collect SEUs (Scrum Education Units)?
Participants receive 24 SEUs (Scrum Education Units).
Is there catering?
The service at our open courses in Darmstadt includes a cappuccino bar and catering with drinks and small snacks. At noon we invite you to a snack.


Academy
Remote or presence: the choice is yours.
We offer all our trainings in two formats: In presence at the wibas training center or remotely. Both forms are interactive live trainings with the usual wibas flair.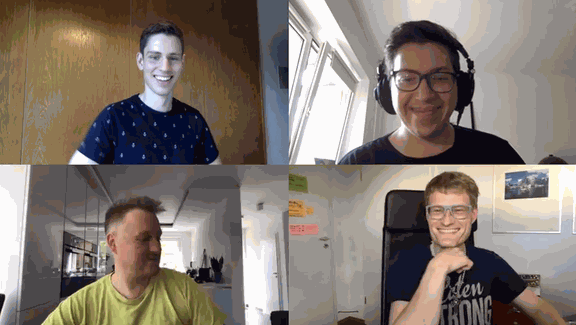 Academy
About our Trainings
We answer the frequently asked questions about our trainings.
Topics
Scrum: Framework for development with agile teams
What is Scrum and how does it work? Here you get the answers.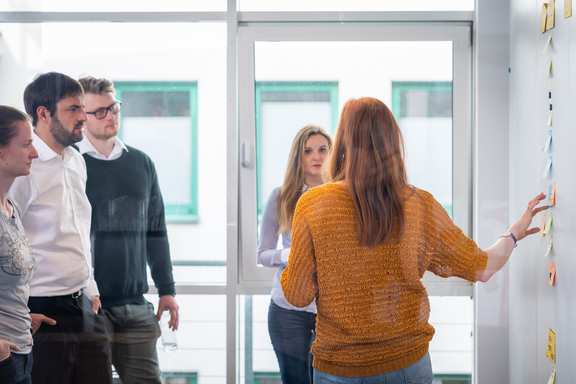 Academy

Workshop instead of death by slides
"Learning by experience" is the motto of our workshops. Because we really care that a training with us brings you further.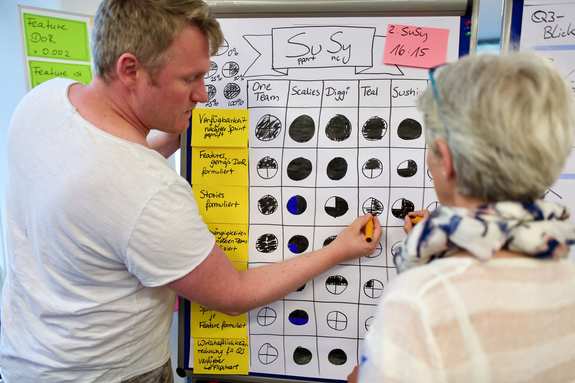 Academy
wibas Training center
Unlike many other training providers, we have our own training center. Here you will experience a unique atmosphere that implements New Work and promotes creativity.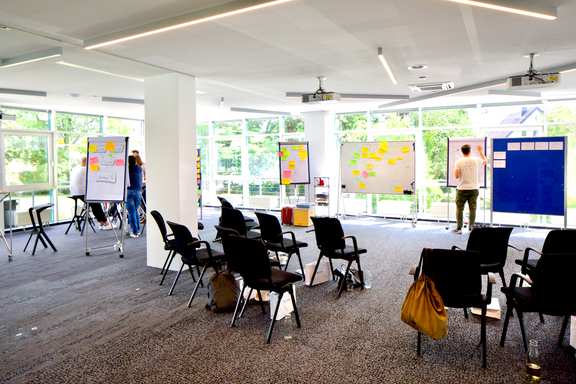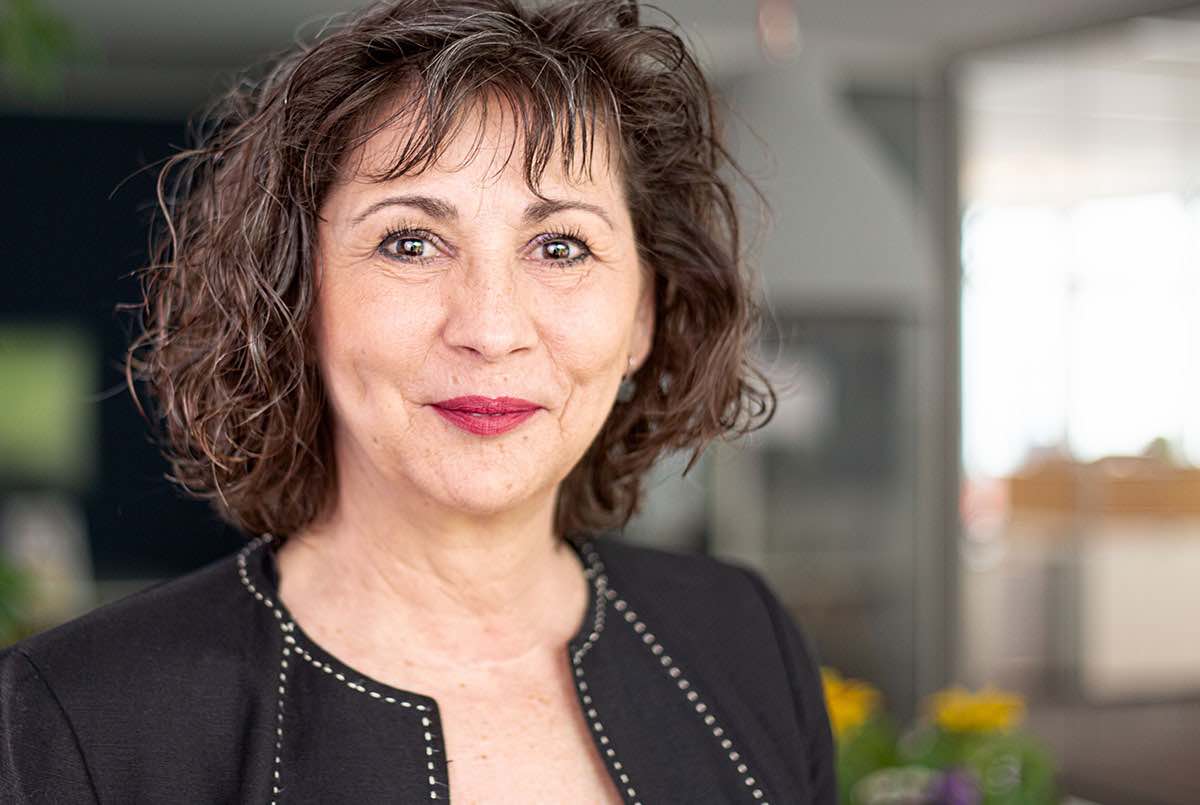 Your expert for wibas trainings:

Jana David
wibas GmbH
Jana David
Otto Hesse St. 19B
64293 Darmstadt