Megatrends, unexpected changes and new technologies demand an enormous degree of flexibility from companies. It is precisely this agility that helps them to exceed customer expectations and to be able to reinvent themselves as an organization at any time. But how does this agile transformation succeed and what are the success factors for your company? The most important principle is: start small, expand slowly and improve continuously.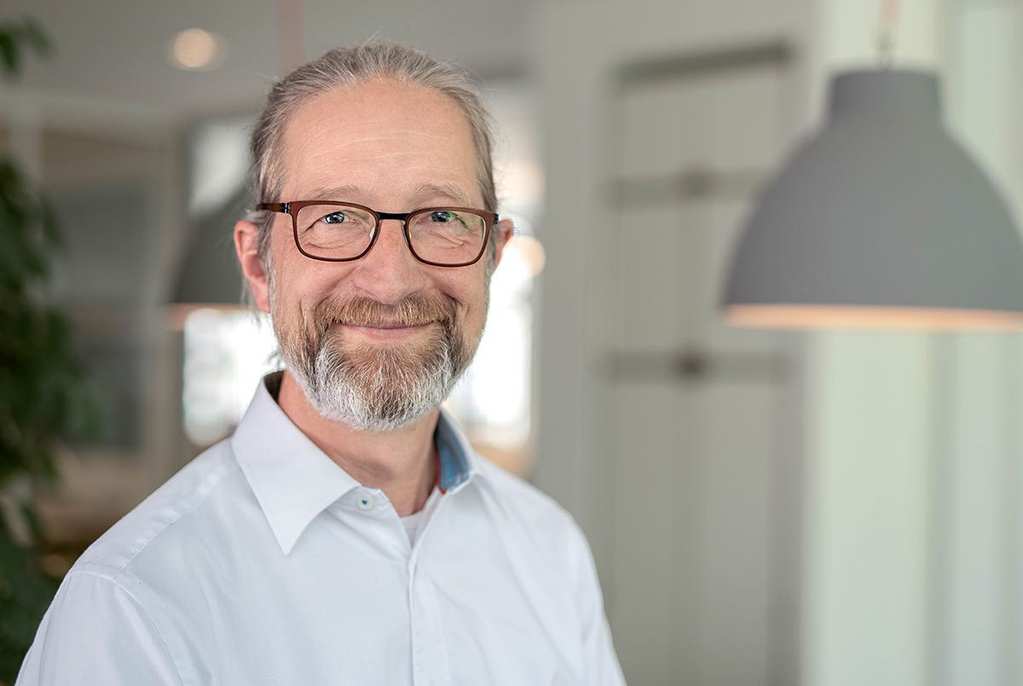 Start the agile transformation now

Call Jochen Kraus.
"We support you at all levels of transformation - from kicking off the initiative to successful implementation."

Agile transformation – what does that actually mean?
The term "Agile Transformation" already contains the core message: It is not only about transforming your company towards agility, but also about making the transformation itself agile. In order to reap the benefits of an agile organization – such as better responsiveness, clear alignment of your organization to strategic goals, more productive and better collaboration among all stakeholders – you need a real change in corporate culture. And it's not something that can be decreed; it comes as a result of a different way of working. Agile principles and an agile approach are already extremely effective in the transformation process. In this way, new ways of thinking and acting emerge in your company. And you remain competitive even in fast, disruptive markets.
Leadership as a success factor
Becoming flexible and adaptable is not something that management orders and happens overnight. Agile transformation is an efficient and professionally accompanied change project that extends across the entire organization and involves all employees. Therefore, the absolute basic prerequisite is that management clearly commits to the agile principles from the very beginning, exemplifies them, and leads by example. Only if the executives are really ready to drive the change and hand over responsibility will your "Agile Journey" be a success.
Agile transformation with wibas is different than you might think.
Wir haben schon viele agile Transformationen erfolgreich begleitet und wurden oft von Mitarbeitenden aller Hierarchieebenen und aus verschiedensten Unternehmensbereichen weiterempfohlen – weil wir die Transformation wirklich gemeinsam mit Ihnen beginnen und nicht einfach nur erzählen, "wie's funktioniert". Wir begleiten alle Beteiligten und gehen transparent, offen und Schritt für Schritt vor. Im ersten Schritt analysieren wir den Status Quo. Danach setzen wir mit Ihnen die Veränderung auf, indem wir gemeinsam mit Ihnen das Zielbild und einen individuellen Plan entwicklen. Beides orientiert sich an den Bedürfnissen und Zielen Ihres Unternehmens. Anschließend setzen wir mit Ihnen Veränderungen um und begleiten. Nichts ist in Stein gemeißelt oder starr, denn wir gestalten die agile Transformation agil, damit Richtungskorrekturen jederzeit möglich sind. Wir schauen, was Sie wirklich brauchen, hören Ihnen zu und stellen die richtigen Fragen. Und zwar nicht nur dem Management, sondern Mitarbeitenden aus allen Bereichen. So gelingt die agile Transformation auf allen Ebenen.
We support with Agile Coaches on different levels of transformation
We ensure transparency, communication and the right measures needed for successful change - across all levels.
At the organizational level, we advise the transformation team on the orchestration of the change project.

On the unit level, we accompany and plan the scaling or coordination of multiple teams. These are e.g. scaled projects/programs or organizational units.

At the team level, we help teams to introduce agile ways of working and learn to use them effectively. In doing so, an Agile Coach typically supports one to two teams.
4 phases of transformation

If you follow the basic agile principles of "Deliver early and regularly" and "Inspect and adapt," it follows naturally. Don't launch agile transformation across the entire organization at once, but in phases. Rather, start with pilots and experiments. This designation alone implies that the first steps may also fail from time to time – or that the direction may not be entirely clear at the beginning. It is easier for people to try out new things if they have the feeling that results grow slowly and that first steps may be taken with uncertainty about the goal.

Experience shows that agile transformation goes through these phases:

Phase 1: "Triggering the joint initiative"
In this phase, the focus is on triggering an orchestrated transformation. To this end, a "rough plan" for the change process and its legitimization is developed.

Phase 2: "Start and develop patterns"
Special attention is paid to starting with innovators and early implementers in the company, finding patterns and developing a scalable reference model.

Phase 3: "Transformation in Self-Organization"
The focus here is on scaling and making the transformation independent at the unit(s) level and winning the early majority as well as multiplying the patterns found in Phase 2.

Phase 4: "Agility is a given"
In this phase it's all about, or rather all about – inspire, convince and move the late majority.

Want to know what agility means for your organization?
Our teams of experienced experts are happy to come on board to accompany your company on the exciting journey to agility. Together with you, we design custom-fit solutions for your company – whether it's "a small workshop" or "the big one" in the form of an agile transformation. But even the greatest journey begins with the first step: Call us and let's think together.
Academy

Certified Agile Coach
Accompany your company safely in the agile transformation. In our training, you will learn everything that is important for this.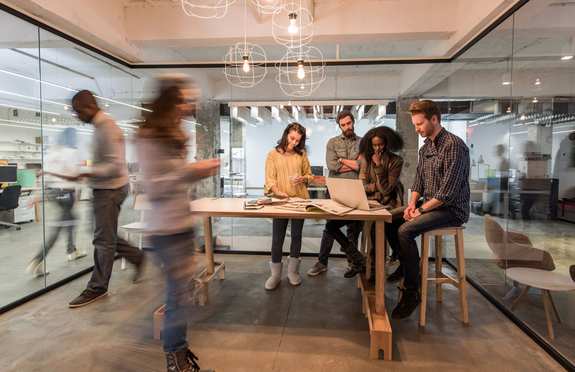 Publications
Organization in a Digital Age
As a leader, are you wondering how organizations can be more responsive and faster in a digital age? Our book provides answers.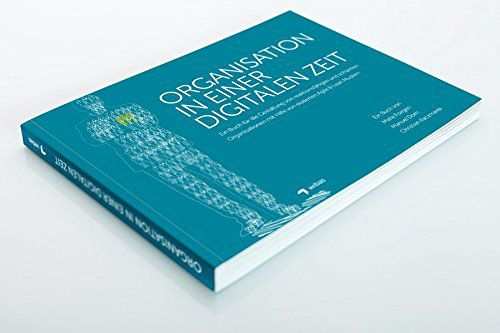 Publications

Agility Compact
Agile makes use of many frameworks and techniques. This book will help you make the right choice for you.

Publications
Map of Change
Start your journey to agile transformation now.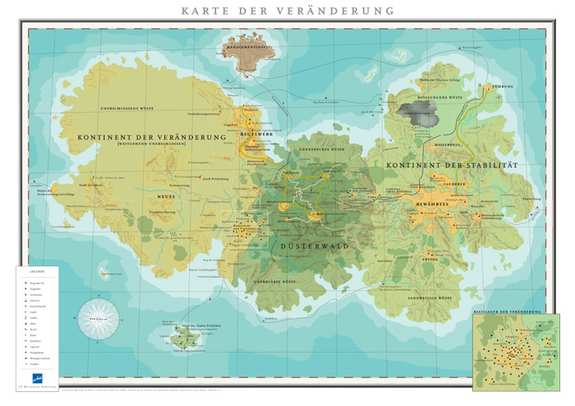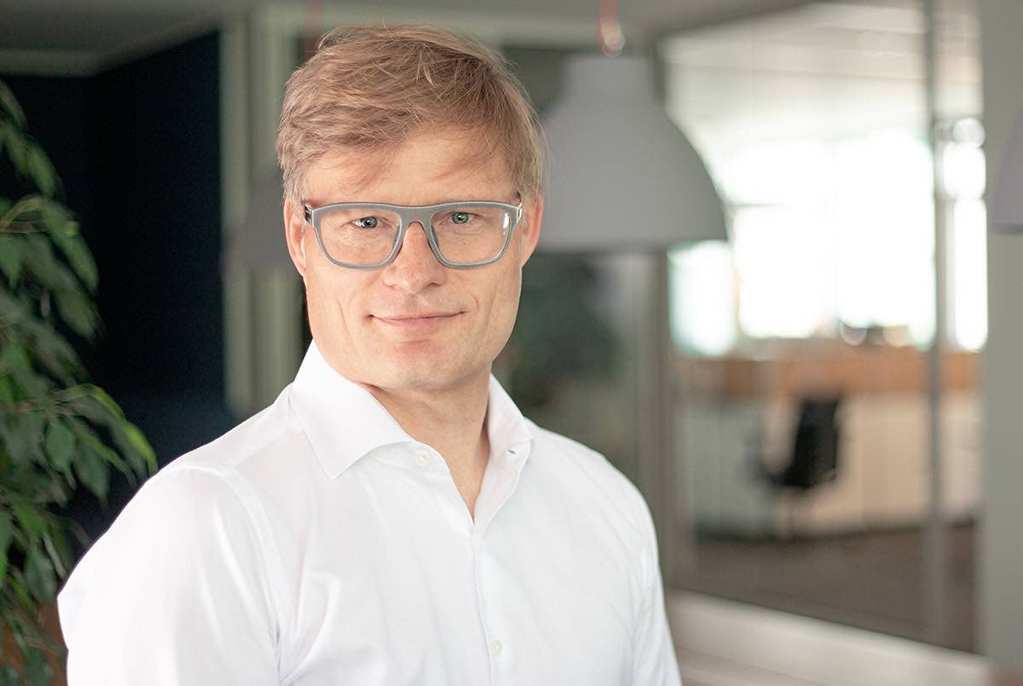 Your expert for Agile Transformation:

Malte Foegen
wibas GmbH
Malte Foegen
Otto Hesse St. 19B
64293 Darmstadt
+49 6151 5033490