Business Agility
Agile approach to strategy development
Do you need to develop or update a strategy? Are you thinking about creating your corporate strategy in-house? Do you consider agile techniques to bring speed and cross-functional thinking into your strategy process? Do it! An agile approach to corporate strategy development will surprise you with its breadth and depth of results.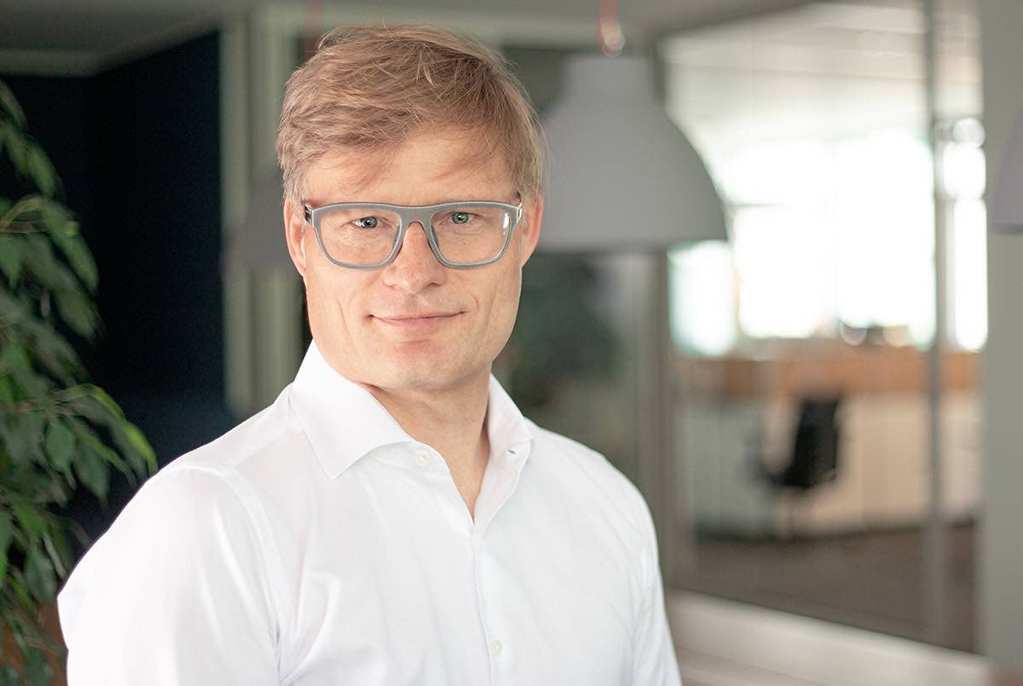 Start an agile approach to strategy

Call Malte Foegen
"We will shape with you an agile approach to strategy development, and help you facilitate it."

Developing a strategy in-house with Agility
An agile approach to strategy development kills three birds with one stone.
The most important result: the new or updated strategy – with everything you would expect from a strategy.

The in-house creation of the strategy adds a great deal of depth to the strategy. This is because a lot of knowledge is created during the strategy work (e.g. reasoning, decisions and backgrounds). Only few of that is actually written down. If you create the strategy internally, the deep knowledge remains in the organization and you can use it afterwards for implementation of the strategy.

Agile techniques bring cross-divisional thinking, interdisciplinary teams and speed to the process. Quite often, many participants in the process also take agile techniques "away" to their domain of work. This guerrilla-like multiplication was your plan all along anyway? Perfect.
Agile strategy development with wibas - how does it work?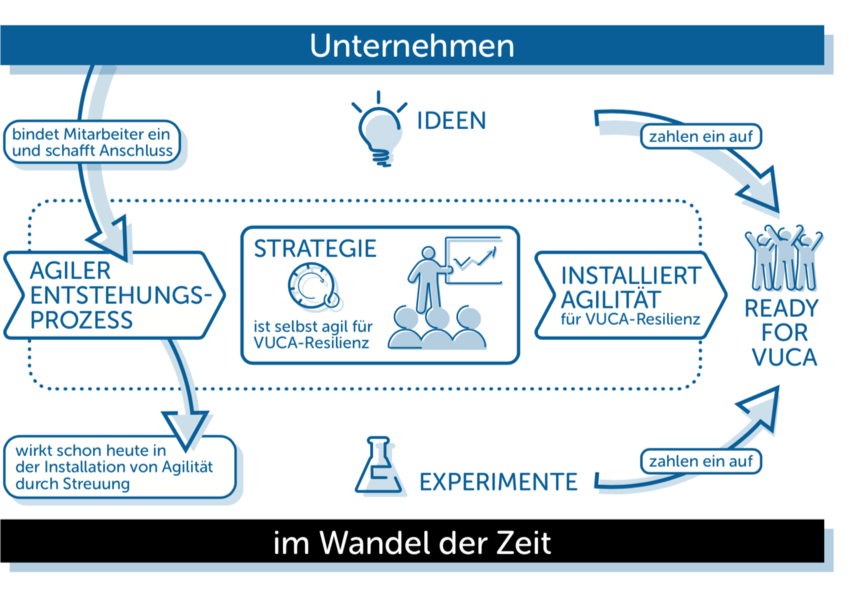 To ensure that an agile approach to strategy development succeeds, we are at your side from the very beginning. In a first step we design the development process of the strategy with you. In the implementation phase, we moderate the strategy development project with you and take as much leadership as you want – so you are able to participate in the creation of content. And if you are thinking about how the results can be implemented in day-to-day business, then we also have ideas to bridge the gap between strategy and day-to-day work. All along the way, we're your sparring partner. We will help you to on board people to the process, expand the entrepreneurial thinking of your employees – and develop a strategy that fits the specifics of your organization.
In detail: the agile strategy process with wibas
In addition to the "classic" techniques of strategy development (e.g. SWOT analysis), we deliberately use procedures from the agile toolbox in agile strategy development. The goal is to bring interdisciplinarity, self-organization, prioritization, early results and flow to strategy work - while delivering all that is expected from a corporate strategy.
Typical elements:

Kanban system as means of visualizing the flow of work in the development process, agreeing on outcome expectations, and collaboratively managing progress

Multidisciplinary self-organized teams that's pull work, create elements of the strategy with different perspectives and multidisciplinary thinking

Regular PDCA (Plan-Do-Check-Act) to continuously deliver, inspect and possibly adapt outcomes and the process as needed

Prioritize at every step of the work for a constant focus on the key results; this also opens room for new ideas, because ideas also constantly get discarded

A team that is empowered to make directional decisions and that makes sure that all the pieces of the strategy fit together

Another team - consisting of employees paired with wibas consultants - that designs and moderates the process
Why is it worth going agile in strategy development? That's what our customers say.

Due to the PDCA cycles, there are early results that can be inspected and improved at any time.

The employees' knowledge of the market and customer needs is incorporated directly into the strategy..

Strategic measures already become effective during the development process and have a high level of acceptance among employees.

All those involved - in the case of strategy work, especially the managers - experience first-hand what it can mean to work in an agile manner.

The participants multiply agility already during the process. This leads to agility spreading throughout the company.

By learning agility during strategy development, people involved automatically think about how the implementation of the strategy can also be agile. This is an excellent prerequisite to act dynamically in a complex market environment.

An Agile approach to strategy development strengthens self-management as well as entrepreneurial thinking at all levels.
Can we help you with your next step?
Let's think together how your next strategy development can look like with agile techniques. We look forward to invent with you.
Academy

Certified Agile Leader
Learn how leadership works in an agile context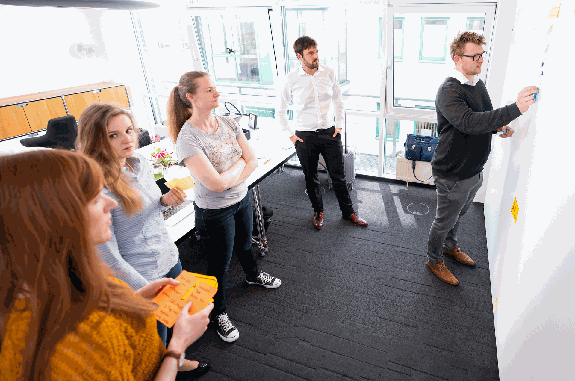 Publications
Organization in a digital age
Are you already using Agile or Scrum in some teams and now want to leverage the benefits throughout your organization? Then this book is made for you.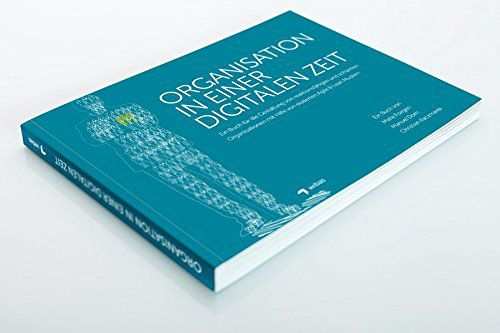 topics
Scrum, Kanban or Design Thinking?
A guide when to use which agile framework.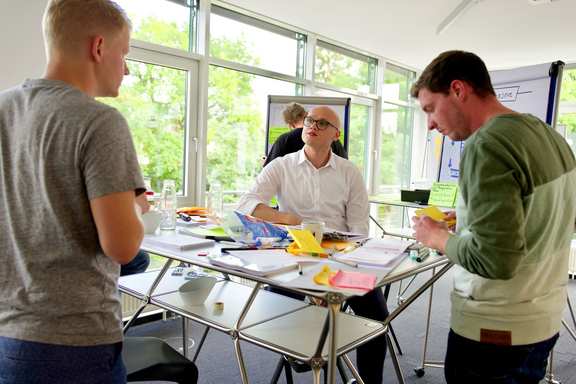 Topics
Objectives & Key Results
An agile framework to create a common direction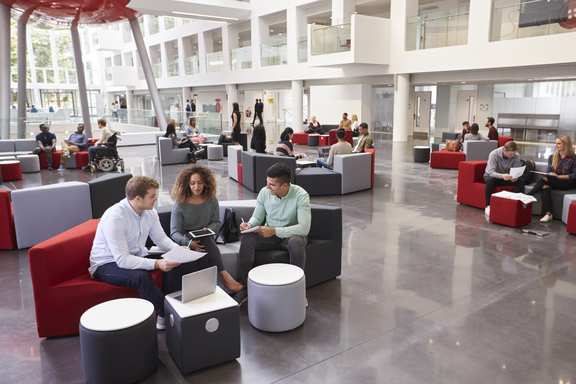 Publications
Agility Compact
A guidebook that explains key agile frameworks and provides a compass when to use what.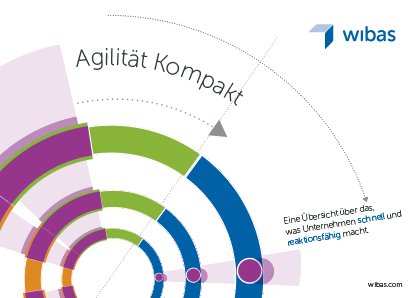 topics
Agile Transformation
Our teams of experienced experts are happy to come on board to guide your company on the exciting journey to agility.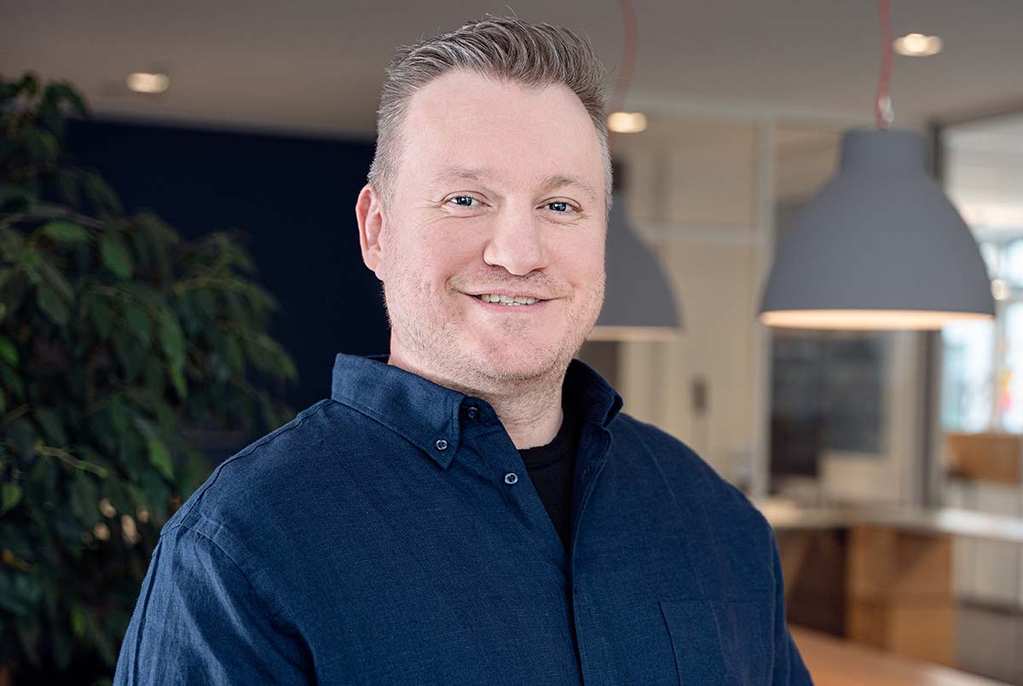 Your expert for Agile strategy development:

Sascha Geßler
wibas GmbH
Sascha Geßler
Otto Hesse St. 19B
64293 Darmstadt
+49 6151 503349-0