Sustainable action is part of our social responsibility. Avoiding, reducing and offsetting CO2: This is the motto that will increasingly determine our actions in the coming years.
Awareness
We believe that the first step towards a climate-neutral future lies in the awareness and responsibility of each individual. We support this awareness by continuously measuring emissions at the employee and organizational level to promote conscious decision-making through data and to do something good for the environment together.
Reduction
As consultants, we usually travel a lot to our clients. At the same time, we do not have a fleet of vehicles. Our preference is always for public transport, primarily rail travel. When rail and regional transport cannot get us to our destination, we use the small – often electric – cars that are now mostly available at train stations. Over the past year, our customer engagements have been almost entirely remote, eliminating travel for the most part. We are committed to maintaining the visible benefits of remote engagements in the coming years to avoid unnecessary travel. Sustainability is also a top priority for us in Darmstadt. When selecting our partners, we consciously choose sustainable providers. For example, our office space only uses green electricity, our website is hosted by a sustainability-oriented provider, and our cloud is one hundred percent CO2-neutral.
CO2 compensation


As wibas, we offset our entire CO2 emissions each year via atmosfair . Here, we not only look at business consumption (184.7t), but also offset the total average annual consumption of a German citizen (7.9t) for each wibas employee. In this way, we compensate for what we have not yet reduced or avoided.
Partner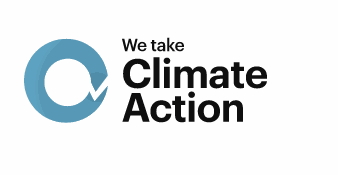 Since this year we are part of the initiative Leaders for Climate Action. This initiative brings together companies that are committed to measuring and continuously improving their carbon footprint on an annual basis. Always with the vision of climate neutrality and the goal of raising awareness of climate change and motivating more sustainable – personally and as a company.
Answers questions about sustainability

Service Team
wibas GmbH
Service Team
Otto-Hesse-Str. 19B
64293 Darmstadt
+49 6151 5033490