Consulting
Our agile coaches as supporters of your transformation
Our goal is change through our own efforts. To make that happen, our Agile Coaches support from a coaching perspective, as a mentor, as a facilitator, or as part of the team - depending on what the situation requires. We do this for organizations, teams and individuals.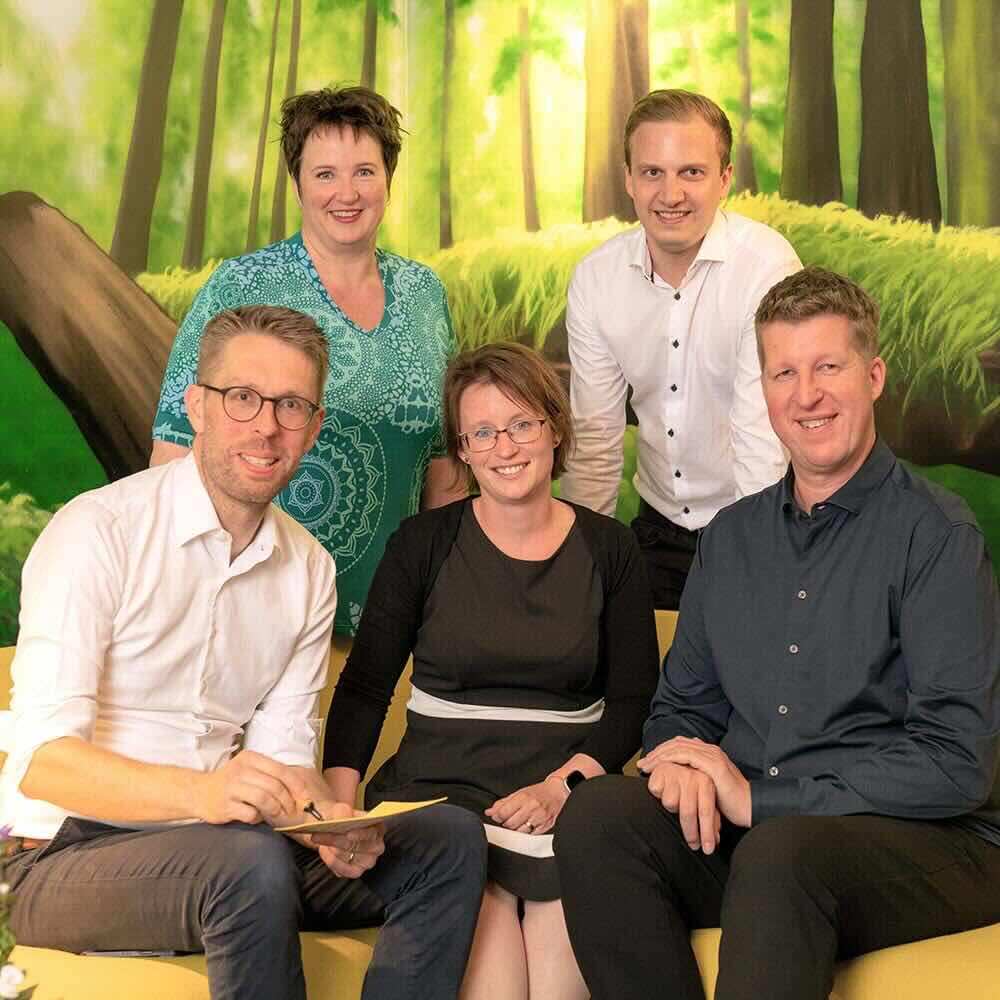 Request Agile Coach now
Contact us or make an appointment directly with one of us. We are Timo Foegen, Yvonne Fischer, Tina Eisoldt, Daniel Votta and Lutz Koch.

"Are you conducting a transformation and looking for coaching support for it? Then let's talk."
Our agile coaches support your transformation.
Our agile coaching is typically embedded in a larger transformation framework. This can be, for example, the establishment of Scrum, an agile transformation or the implementation of a new leadership strategy.
Our agile coaches are more than just coaches.
In the case of changes, we often accompany the entire process - from defining the goal, to finding solution ideas, to implementation. In this process, our agile coaches act as pilots. In this role, we provide support from different perspectives. We act as coaches, as mentors, as facilitators, and as idea providers. We are pilots in a transformation and coaching is one aspect of it. Behind all of this is one goal: change through our own efforts. That's why we often refer to all of this as "coaching" for short.
Our agile coaches support executives.
Agile or lean transformations put the classic understanding of leadership to the test. It also places new demands on many managers in terms of their leadership behavior and attitude. Dealing with employees from Generation Y is a new challenge for many organizations. Our agile coaches help executives in 1:1 coaching to deal with new roles, new leadership concepts and new leadership tools (such as the Scaled Agile Framework).
Example: Coaching of an Agile Release Train
Your company is using SAFe as a scaled agile approach for a large agile development - for example, a new e-car. Executives find themselves in new roles such as Release Train Engineer or Product Manager. They are confronted with the term "Lean Agile Leader". We help people cope with their new roles, the associated mindset and the lean-agile tools.
Our agile coaches support teams.
After the Jump start regular coaching helps teams to stay on track and move forward on the path to an agile culture. To this end, our agile coaches accompany teams during their meetings, for example. And they support Scrum Master, Product Owner, Service Request Manager or Service Delivery Manager in mastering their roles well.
Example: Agile coaching of a strategy development
At the beginning, our coaching focuses on ensuring that the strategy process is in place. We accompany this step with questions and reflection on what has worked in the past and what was less helpful. We check whether everything that is part of a strategy is present. We contribute ideas on strategy tools as well as on the process.
When it comes to implementation, our support starts with facilitating all-hands meetings and also the work in the teams. We moderate larger events and thus help management to focus on the content. We support the teams, who are working on parts of the strategy, in their teaming and self-management. Sometimes we also serve as sparring partners on content.
With two to three coaches we facilitate an agile framework that allows the strategy process to "run" smoothly both in terms of content and process.
Agile coaches help with action and reflection.
We believe more in change "by doing" than in change "by telling". That's why we support doing and trying things out - and we help with reflection. Becoming a master of your own change then emerges as a result of repeated positive experiences. As coaches and guides of an organizational transformation, we do everything we can to make this happen.
★ ★ ★ ★ ★
Agile methods implemented expediently

wibas supported our software development teams in introducing agile working methods - primarily Scrum. Our challenges were on the one hand the high workload of the teams and on the other hand the lack of prioritization of tasks. Our goal was to improve the situation by taking the "pressure" off the shoulders of our colleagues.
Through the support of wibas, the satisfaction in the team could be increased. The colleagues have learned not to want to do everything immediately, to say "no" sometimes and to plan things according to priority. The cooperation with wibas was very pleasant and we enjoyed it. The wibas coaches helped us a lot to get an understanding for agile methods and to implement them expediently. We would definitely recommend working with wibas to other companies.

TOPICS
Scrum
Scrum is the framework for agile teamwork for developing adaptive solutions.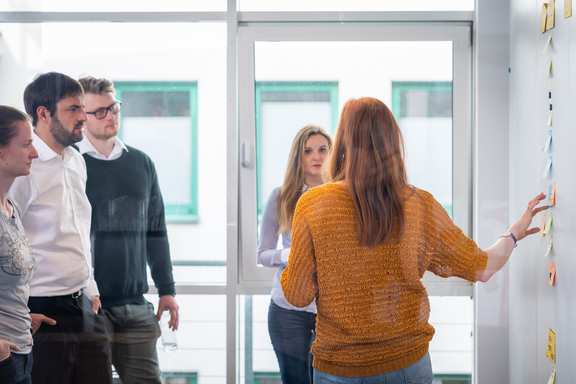 TOPICS
Scaled Agile Framework (SAFe)
The Scaled Agile Framework (SAFe) is the most widespread framework for scaling Scrum or Agile. SAFe offers agile solutions for all levels of an organization: from teams to departments to corporate management.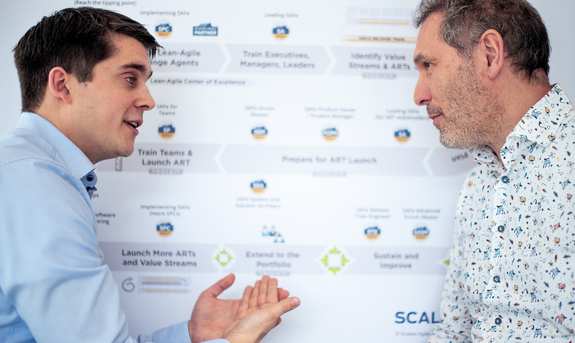 TOPICS
Kanban
Kanban lets work flow, fosters focus on service orientation and leads to less waste.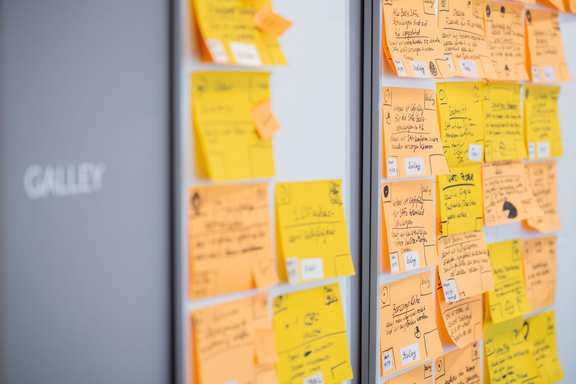 TOPICS
Design Thinking
Agile teams use design thinking to spark innovation, develop new ideas, and solve problems.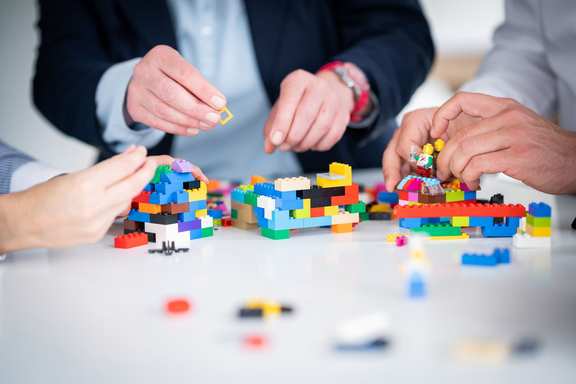 Success Story
Agile product development at Merck KGaA
Success Story: wibas supports a team of the company Merck KGaA. Learn here how a strategic agile product development was established.
TOPICS
Agile strategy development
Are you in the process of developing or updating your strategy? An agile development of a corporate strategy will surprise you in breadth and depth of the results.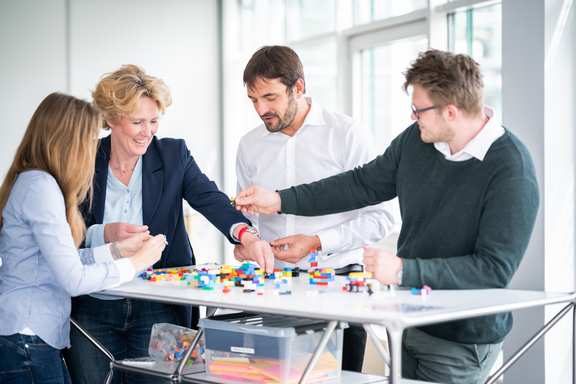 Success Story
Kanban Service Team - a development journey
Success Story: Kanban trainer Julia helped our service team to develop into a self-organized team with Kanban Board. This raised the awareness for continuous improvement.
TOPICS
Change Management - Successful Change
Change management means preparing the ground for structures, processes and behaviors to change fundamentally. With a clear goal in mind, so that everyone moves in the right direction and makes meaningful contributions along the way.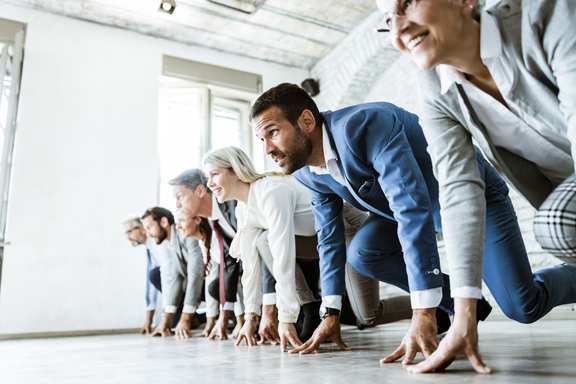 Success Story
Strategy development at E-T-A
Success Story: E-T-A and wibas design a participative and agile strategy process. Read why this was good.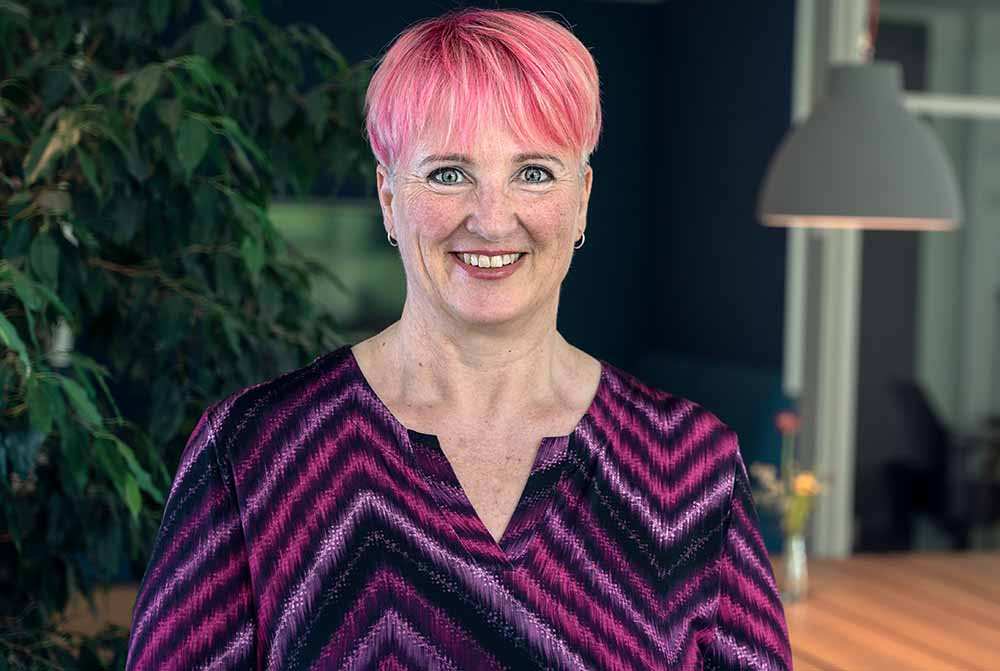 Searches with you for the right coach or pilot:

Yvonne Fischer
wibas GmbH
Yvonne Fischer
Otto Hesse St. 19B
64293 Darmstadt
+49 6151 503349-0