Scrum Alliance
Certified Scrum Master Training (CSM)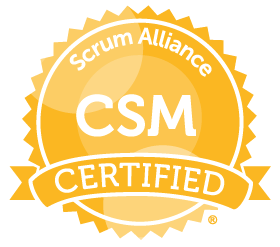 You are curious about Scrum, how Scrum works and how it helps to be more productive? You want to experience Scrum and its added value? You are looking for a training to become a Certified Scrum Master (CSM) that has a workshop flair and does not require slides? Then wibas is the right place for you: learn from experienced Scrum Masters from practice. 
The next Certified Scrum Master trainings:
★ ★ ★ ★ ★
Very competent and experienced trainers
"Hello Malte, I would like to thank you very much for the super training to become a Certified Scrum Master. It was really excellent and covered all aspects of Scrum in the very short time and deepened them with practical exercises. Above all, I appreciate your professional way of keeping things short and to the point without losing sight of the goal of the training. No wonder that the certification as a CSM worked out so well afterwards. Thank you very much!"
★ ★ ★ ★ ★
Very competent and experienced trainers

A comprehensive training with the important success factors for the introduction and implementation of Scrum projects. Very competent and practically experienced trainers have conveyed the topic in an exciting way.
★ ★ ★ ★ 
My expectations were exceeded

My expectations were not only met, but exceeded. In the training, I was able to place my topics from practice and also get into discussion with others. That was very important for me. Sascha really has an incredibly broad knowledge. Although the participants came from many different directions, he always had an answer. In addition, he didn't just teach or tell the topics, but actually lived them. I learned a lot and there were helpful tips that not only developed me methodically, but also a little bit personally. Thank you for that!

Contents of the Certified Scrum Master Training

This Scrum Master Training teaches the basics of Scrum and of the role as Scrum Master. For this we prepare the training first with a backlog. That means: All contents and topics are a proposal. We compile the "real" agenda together with the participants at the beginning of the Scrum Master training, so that it fits the individual needs.
Agile values and principles

Scrum Overview: Roles, Events, Artifacts

Separation of powers: understanding Scrum roles, their focus and tasks

Starting Scrum: From the Vision to the Product Backlog to the First Sprint Planning Estimating Effort, Organizing the Product Backlog

Definition of ready and acceptance criteria

Scrum Flow: Sprint Planning, Daily Scrum, Sprint Review and Sprint Retrospective

Design of Sprint Goal, Sprint Backlog and Sprint Burndown

Moderation of Scrum events

Scrum Simulation

My Scrum is broken: solving typical impediments

Your next good step as a Certified Scrum Master (CSM)


As a participant, you will experience what Scrum feels like and learn how Scrum Masters and Scrum Coaches deal with difficult situations. You will get a range of tips and approaches from practice.


Interactive
Experience-based, interactive training with simulations and flipcharts, no slides


Accredited
Scrum Alliance accredited trainers explaining real applicable Scrum, not an interpretation


Innovative
Dedicated training rooms in the wibas training center with innovative equipment, no hotels

Scrum Master Training Material

As a participant, you will receive a participant bag (in presence) or a participant box (remote) with the following materials:
Ultimate Scrum Guide as a reference book, 

a Scrum poster for the overview,
a Scrum compact for quick reference

a Planning Poker Set.
After the Scrum Master training you ll be even better able to put theory into practice.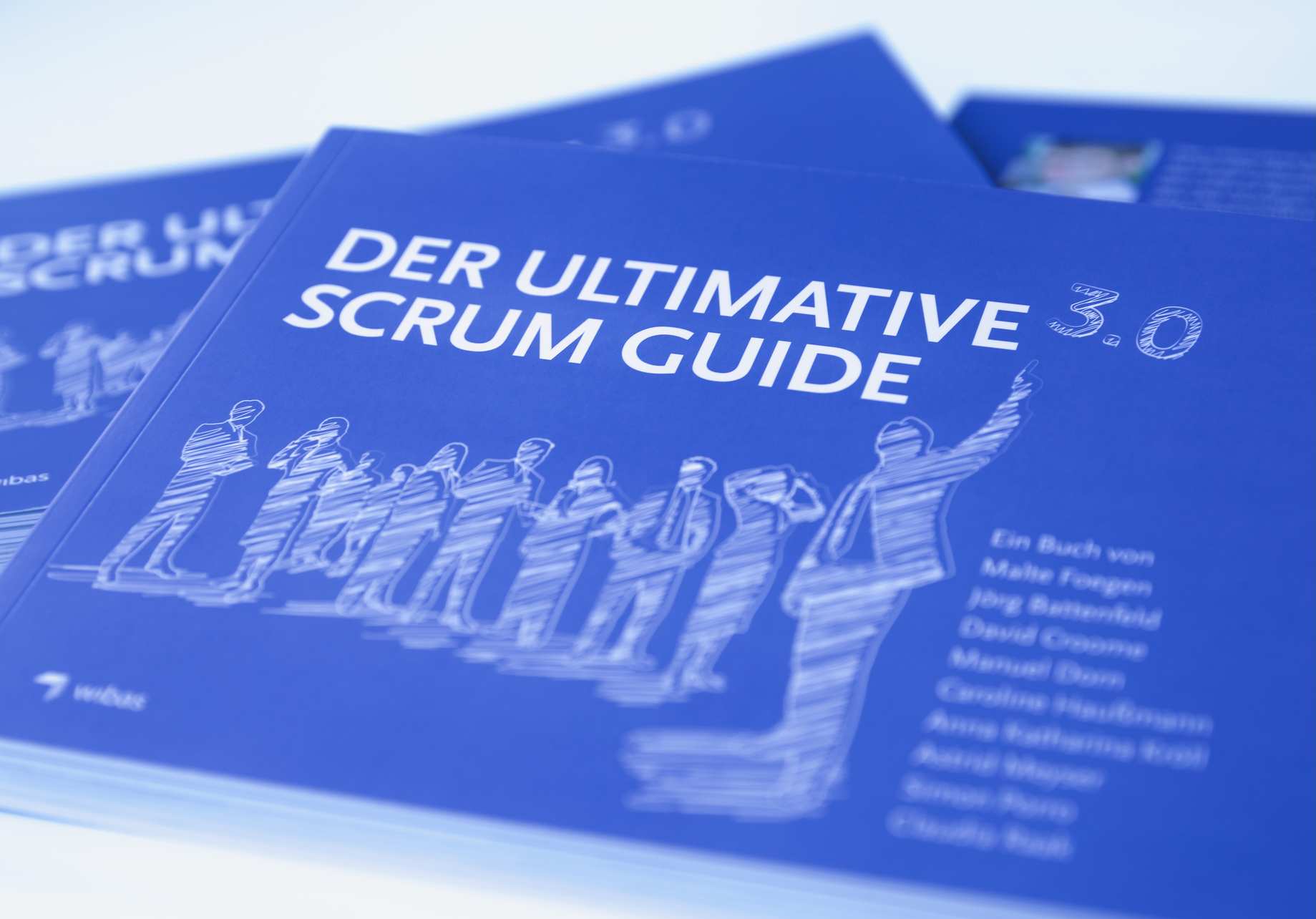 Full service for your Scrum Master training

The following services are included in this Scrum Master training:
Registration for the Certified Scrum Master (CSM) exam at the Scrum Alliance
Two-year membership with the Scrum Alliance
Photo log of the contents after the training
Possibility to network with other training participants on the mywibas platform
Lunch on each training day (face-to-face training)
Barista coffee, tea, cold drinks, fruit and snacks (presence training).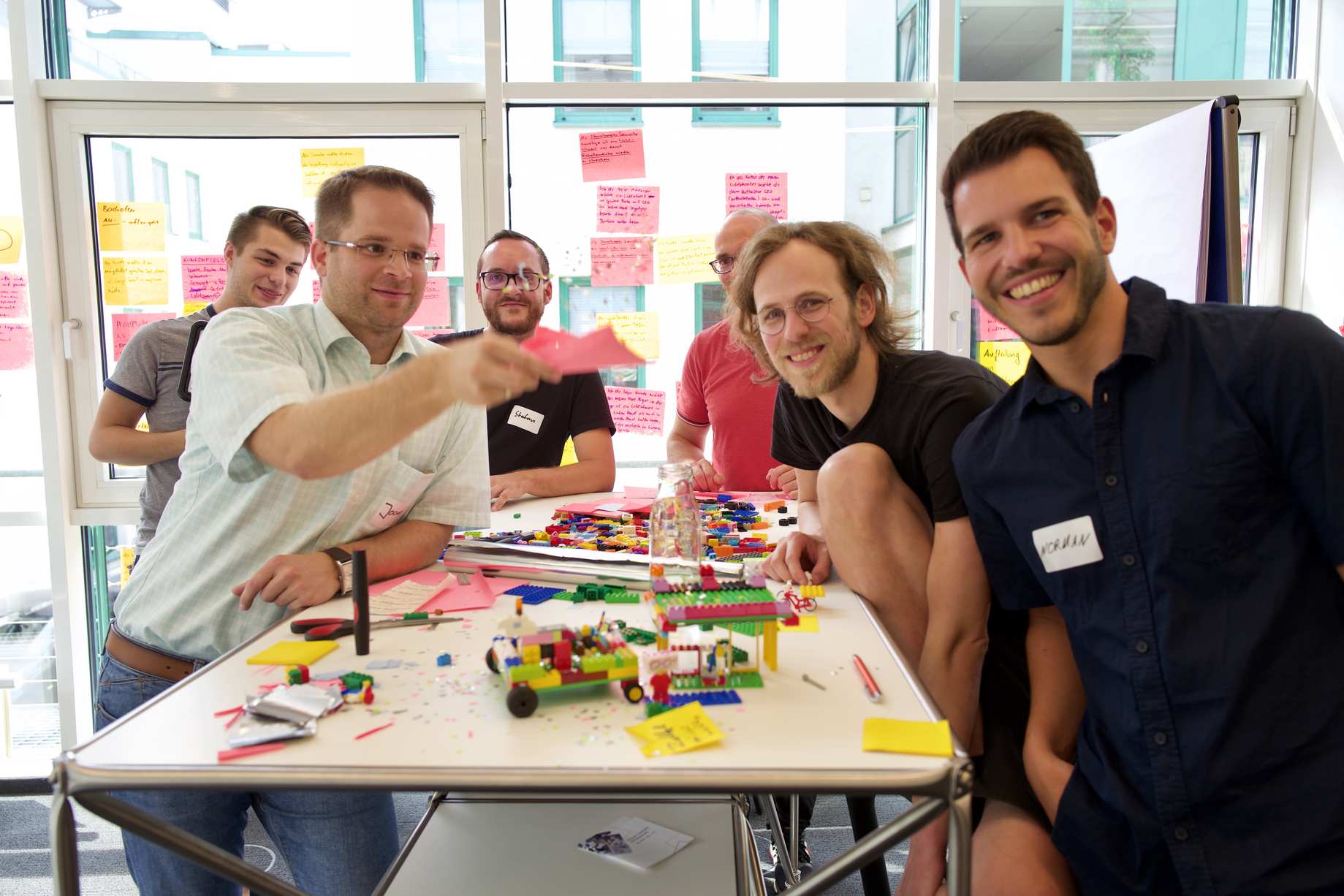 Scrum Master training in 2 or 3 days
We deliver this official Certified Scrum Master training from the Scrum Alliance in a three-day and a two-day compact format.
The three-day training creates space for in-depth discussions and case consultations. It is particularly suitable for participants who are just starting with Scrum or are new to the role of Scrum Master;
The two-day compact training is

suitable

for participants

who already know Scrum and have first practical experience with Scrum and the role as Scrum Master

.
Scrum Master training remote or in presence
We offer our Certified Scrum Master (CSM) trainings in two formats: Presence at the wibas training center or remotely. Both formats are interactive live trainings with the usual wibas flair. If the training of your choice takes place in presence or remotely, you can see next to the respective date in the training list;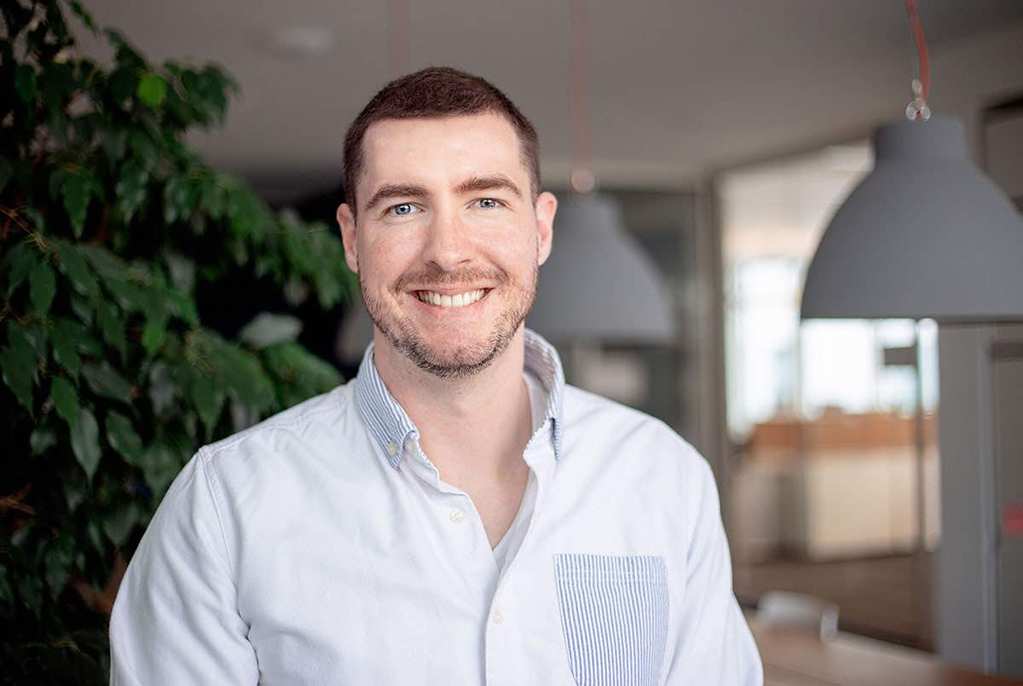 Inhouse Certified Scrum Master Training
You are looking for a Certified Scrum Master training that is only conducted for you? Jan will be happy to help with your in-house training.
The Scrum Master training in 2 or 3 days, in presence or remote, in German or English. Just tell us your preferred date.

Come to the Scrum Master training as a group!
Get an exclusive group discount for 3 or more people. Experience the training to become a Certified Scrum Master (CSM) together;
Feel free to write to us at: akademie@wibas.com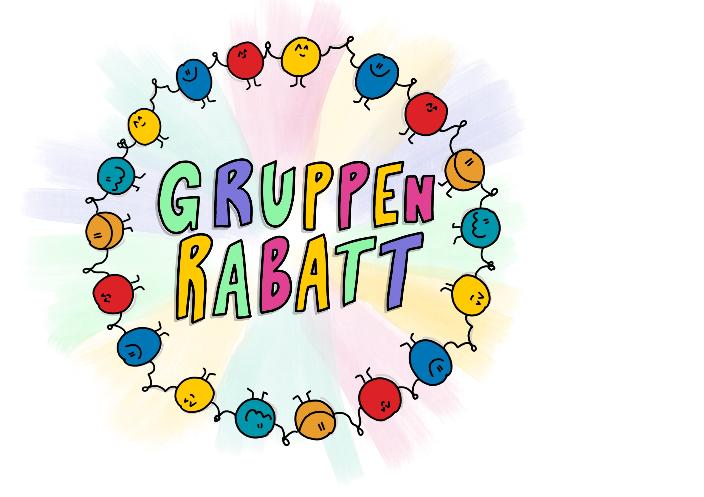 20% discount for the next level
If you have booked this training with us, you will be able to attend the follow-up training in the next 2 years. Advanced Certified Scrum Master  book with a discount of 20%.


Answers to questions about our Certified Scrum Master Training (CSM)

What requirements should I fulfill for this training?
It is recommended to read the Scrum Guide or another Scrum book such as the Ultimate Scrum Guide. First practical experience with Scrum is helpful.
Is there an exam? How does it work and what do I have to consider?
After the Certified Scrum Master training, you can take an online test of the Scrum Alliance within 90 days. The training prepares you sufficiently for the test. The test is available in English or German. After passing the test you will receive the certificate "Certified Scrum Master".

Will I receive a certificate?
Every participant can take the official Scrum Alliance® exam after the training. After passing the exam you will receive your personal and official certificate "Certified Scrum Master".
Can I collect PDUs (Professional Development Units)?
For the Certified Scrum Master Training you can count a total of 16 PDUs at PMI, e.g.: ten PDUs in Technical Project Management, four PDUs in Leadership, two PDUs in Strategic and Business Management.

Can I collect SEUs (Scrum Education Units)?
Participants receive 16 SEUs (Scrum Education Units) for the extension of the Certified Scrum Professional (CSP) certification.
Academy
Scrum Master Training as a workshop instead of a slide battle
"Learning by doing" is the motto of our workshops. Because it is a real concern for us that a training with us really brings you further.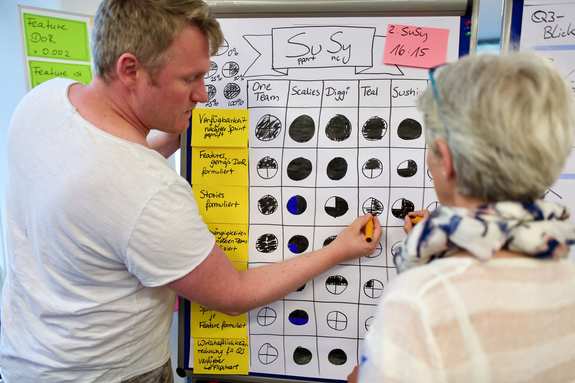 Academy
Advanced Certified Scrum Master 
(A-CSM)
The next step for advanced Scrum Masters. Certification as an Advanced Certified Scrum Master in an interactive, cool workshop format.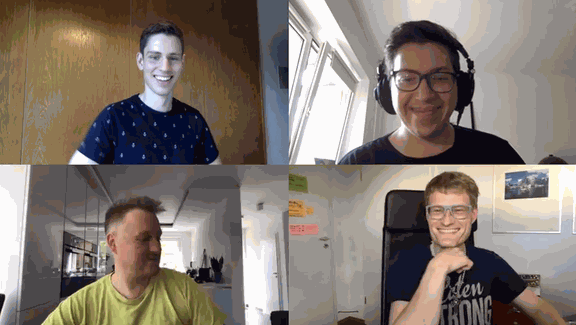 Academy
Around the Certified Scrum Master Trainings
We have summarized the important answers to the most frequently asked questions of our participants for you here.
Blog
Certified Scrum Master or Professional Scrum Master? A comparison.
CSM and PSM are the two recognized Scrum Master certifications. Where is the difference? An honest comparison - written by a Scrum Alliance and a scrum.org trainer.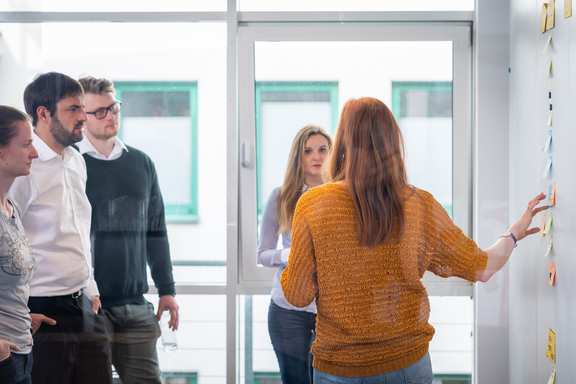 Academy
Scrum Master training courses in the training center
Most of our face-to-face trainings take place in the wibas training center in Darmstadt. Here you will experience a unique atmosphere that implements New Work and promotes creativity.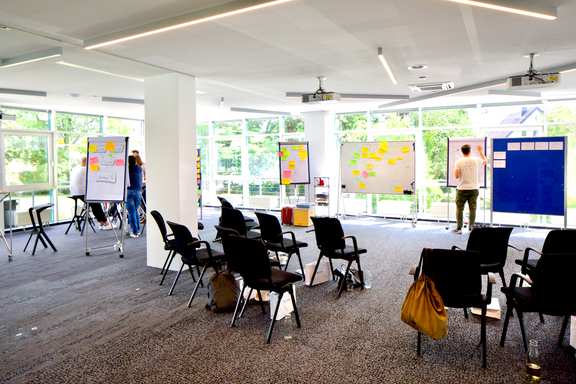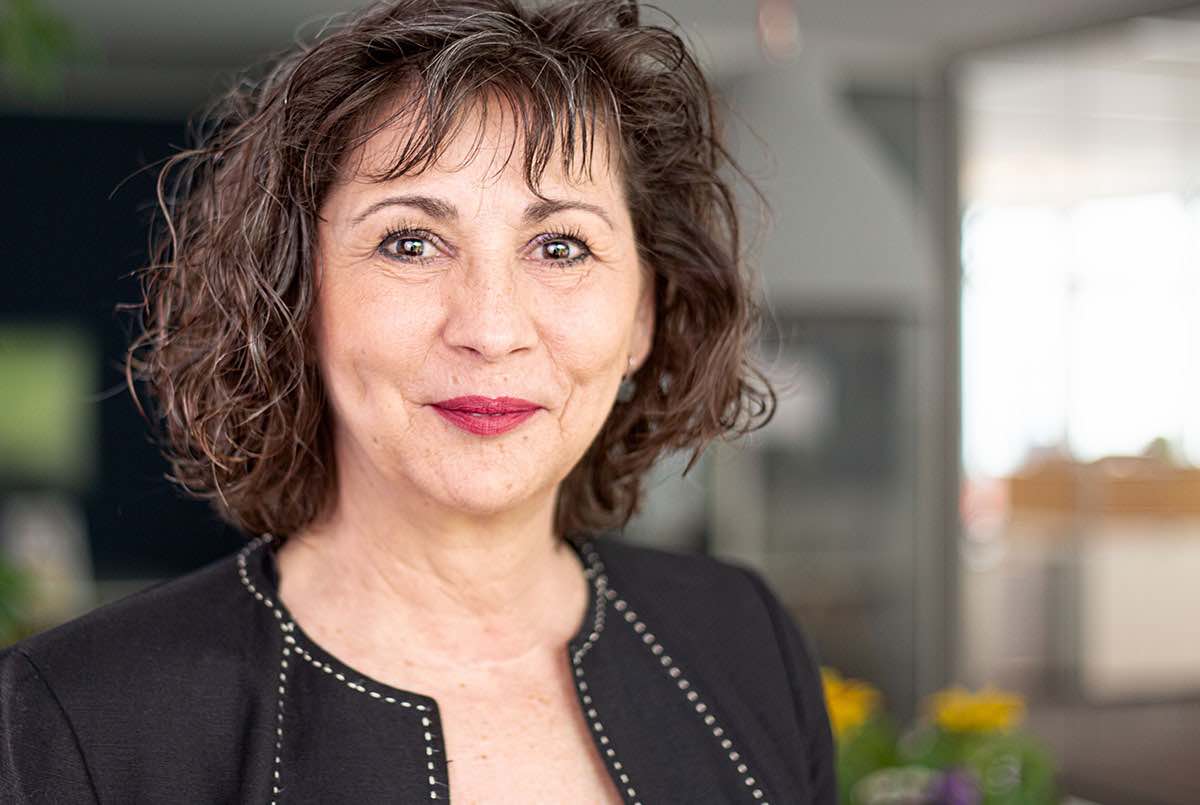 YourE Expert for Wibas Trainings:

Jana David
wibas GmbH
Jana David
Otto-Hesse-Str. 19B
64293 Darmstadt
+49 6151 503349-0