Are you curious about Scrum, what it is, how it works, and how it helps you be more productive? Are you looking for a Certified Scrum Master (CSM) training that is a workshop and works without slides? You have come to the right place.
From May 1st, 2022 daily self-testing will ensure your safety at our wibas onsite trainings.

★ ★ ★ ★ ★
Very competent and experienced trainers
"Hello Malte, I would like to thank you very much for the super training to become a Certified Scrum Master. It was really excellent and covered all aspects of Scrum in the very short time and deepened them with practical exercises. Above all, I appreciate your professional way of keeping things short and to the point without losing sight of the goal of the training. No wonder that the certification as a CSM worked out so well afterwards. Thank you very much!"
★ ★ ★ ★ ★
Sehr kompetente und praxiserfahrene Trainer

A comprehensive training with the important success factors for the introduction and implementation of Scrum projects. Very competent and practically experienced trainers have conveyed the topic in an exciting way.
20% discount for the next level
If you have booked this training with us, you can take the follow-up training in the next 2 years. Advanced Certified Scrum Master  book with a discount of 20%.
Contents of the CSM training: Understand Scrum and the Scrum Master role

This Scrum training teaches the basics of Scrum and the role as Scrum Master. For this we first prepare your training backlog. That means: All contents and topics are a proposal. The "real" agenda we compile together with you at the beginning of the training, so that it fits your individual needs.
Agile values and principles

Scrum Overview: Roles, Events, Artifacts

Separation of powers: understanding Scrum roles, their focus and tasks

Starting Scrum: From the Vision to the Product Backlog to the First Sprint Planning Estimating Effort, Organizing the Product Backlog

Definition of ready and acceptance criteria

Scrum Flow: Sprint Planning, Daily Scrum, Sprint Review and Sprint Retrospective

Design of Sprint Goal, Sprint Backlog and Sprint Burndown

Moderation of Scrum Events

Scrum Simulation

My Scrum is broken: solving typical impediments

Next steps


As a participant, you will experience what Scrum feels like and learn how Scrum Masters and coaches deal with difficult situations. You will receive a range of tips and approaches from practice.


3 day CSM training for more hands on experience

This official Scrum Alliance training has a three-day format. This creates space for in-depth discussions and case consultations. With remote training, the three days leave us enough time to work together in peace.
Remote or presence – the choice is yours.

We offer our training courses in two formats: Presence at the wibas training center or remotely. Both forms are interactive live trainings with the usual wibas flair. Whether the training of your choice takes place in presence or remote, you can see next to the respective date. If you book the training as an in-house variant, you decide which format you prefer – of course depending on the current Corona regulations.
 

Additional material for the CSM training
As a participant, you will receive the Ultimate Scrum Guide as a reference book. This clearly arranged book invites you to browse and helps you to find relevant information quickly. You will also find the Scrum Poster, a Scrum Compact and a Planning Poker Set in your participant bag. So after the training you are even better equipped to transfer the theory into practice.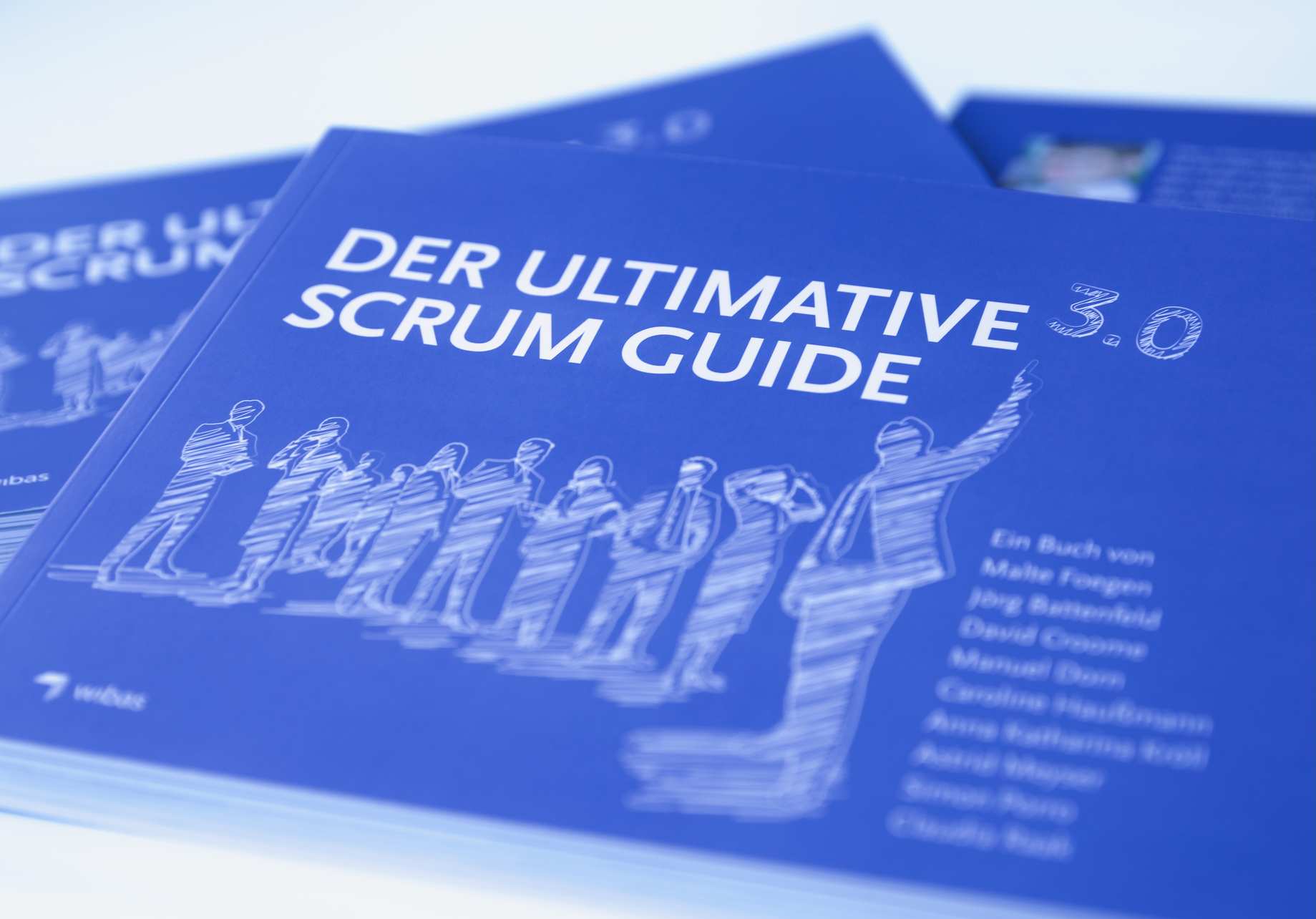 Frequently asked questions (FAQ) about our Certified Scrum Master (CSM) training

What does "early bird" mean?
The early bird price applies to registration up to four weeks before the start of the training. The prices are subject to change. All prices plus statutory value-added tax. Accommodation costs are not included.
What cancellation fees are due if I have to cancel?
A cancellation fee of EUR 100 plus VAT is due for cancellations up to 15 calendar days before the start of the training. For registered participants whose cancellation occurs after the invoice has been sent, as well as for no-shows, a payment obligation for the entire training fee applies. If a participant cannot attend a training, their organization may have another person attend in place of the enrollees until the morning of the course start date. wibas will decide whether a training will take place no later than 15 days prior to the start date. wibas may cancel training if fewer than eight participants are enrolled at that time.
What requirements should I fulfil?
We recommend reading the Scrum Guide or another Scrum book such as the Ultimate Scrum Guide. Practical experience with Scrum is desirable.
Which training materials will I receive?
In all CSM trainings conducted by wibas you will receive the following training materials:
- The Ultimate Scrum Guide 2.0 (book)
- Scrum Kompakt
- Planning-Poker card deck
- Scrum Poster
- Photo protocol

What do I get out of it after the training?
Product or project managers:
- when planning, a stronger focus of your projects on goals and features
- receive a runnable, tested and documented product progress at regular intervals
- see at any time how far development has really progressed
- easily introduce changes and new features into the ongoing project
- plan and control even large projects clearly and efficiently
Quality managers or testers:
- all parties involved feel responsible for the quality of the end product
- better avoid misunderstandings through close cooperation between requirements and developers
 - have a framework available for continuous process optimization
 - know that your work is in demand and not pushed aside
- make quality management an integral part of product development Team leader or developer.
- freely decide for themselves exactly HOW to do the things they need to do
- put their own ideas into implementation from the start, and someone makes sure their arguments are listened to
- someone avoids constantly preventing the team from working through confused reprioritization
- someone makes sure obstacles are cleared out of the way, and not by the team whose job it is to actually implement
- it becomes unnecessary to have to hear from anyone at the end of the project "I told you so!"
Is there an exam? How does it work and what do I have to consider?
After the training, you can take an online test within 90 days. The training will prepare you sufficiently for the test. The test is available in English or German.

Will I receive a certificate?
Every participant can take the official Scrum Alliance® exam after the training. After passing, you will receive your personal and official certificate "Certified ScrumMaster".
Can I collect PDUs (Professional Development Units)?
A total of 16 PDUs can be credited for the training at PMI, e.g.: ten PDUs in Technical Project Management, four PDUs in Leadership, two PDUs in Strategic and Business Management.

Can I collect SEUs (Scrum Education Units)?
Participants receive 16 SEUs (Scrum Education Units) for the extension of the Certified Scrum Professional (CSP) certification.
Is there catering
The service at our open courses in Darmstadt includes a cappuccino bar and catering with drinks and small snacks. At noon we invite you to a snack.

Academy
Workshop instead of death by slides
"Learning by experience" is the motto of our workshops. Because we really care that a training with us brings you further.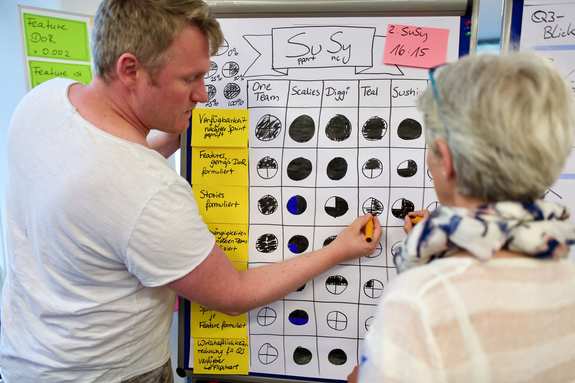 Academy
Remote or presence: the choice is yours.
We offer all our trainings in two formats: In presence at the wibas training center or remotely. Both forms are interactive live trainings with the usual wibas flair.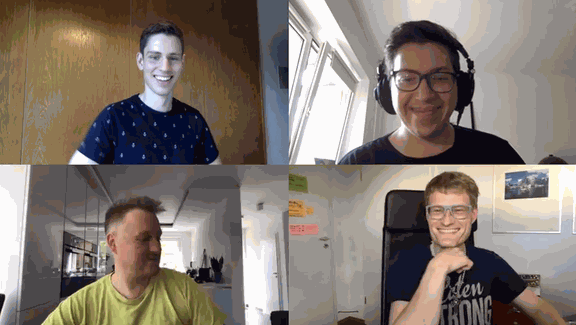 Academy
About our Trainings
We answer the frequently asked questions about our trainings.
Blog
Certified Scrum Master or Professional Scrum Master? A comparison.

CSM and PSM are the two recognized Scrum Master certifications. Where is the difference? An honest comparison - written by a Scrum Alliance and a scrum.org trainer.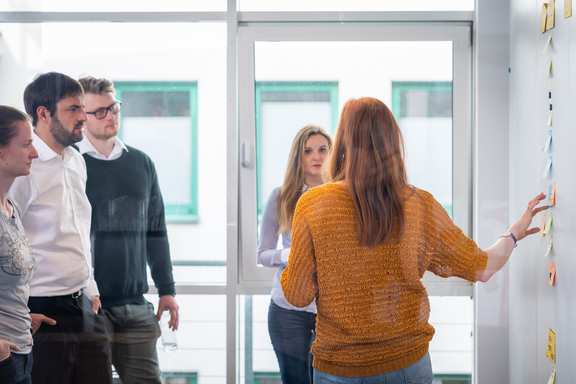 Academy
wibas Training Center
Unlike many other training providers, we have our own training center. Here you will experience a unique atmosphere that implements New Work and promotes creativity.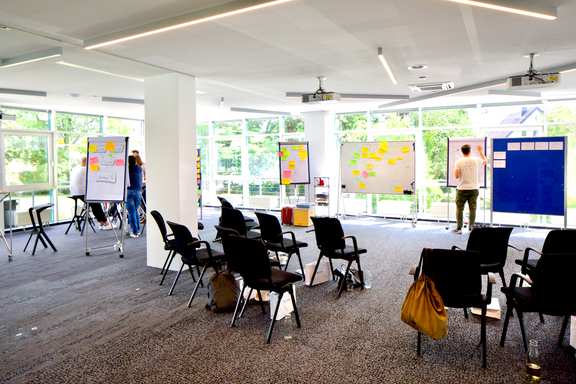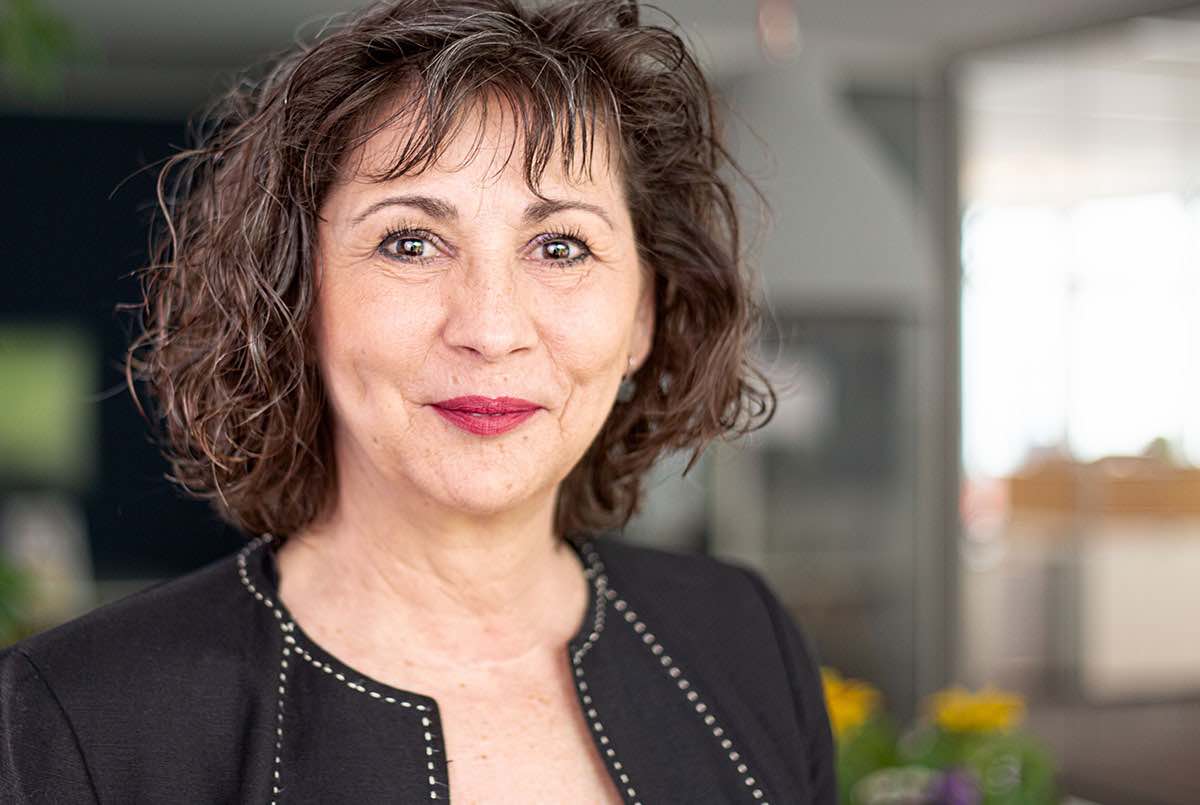 YourE Expert for Wibas Trainings:

Jana David
wibas GmbH
Jana David
Otto-Hesse-Str. 19B
64293 Darmstadt
+49 6151 503349-0