The change to a more agile and efficient organization requires an agile change. In this hands-on training, you will learn how to become an Agile Change Manager. Good change is fun - and that starts with the training.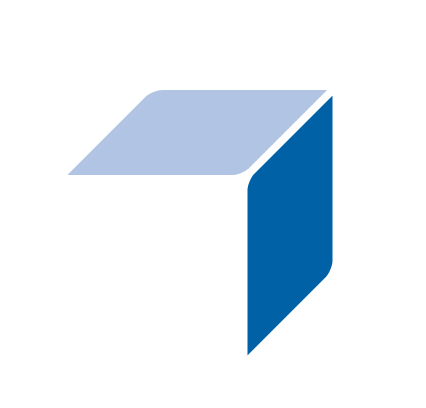 14.03. – 17.03.2023
6
days,
Darmstadt
,
German
part 2 on November 29th. - 30th., 2023
Trainer:
Stephanie Lohß, David Croome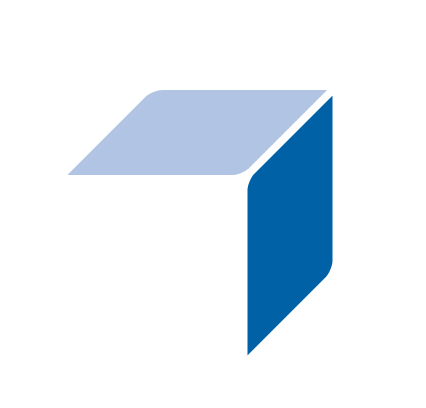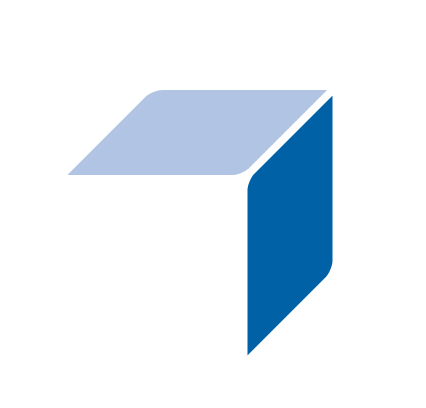 12.09. – 15.09.2023
6
days,
Darmstadt
,
German
part 2 on November 29th. - 30th., 2023
Trainer:
Stephanie Lohß, Jan Jung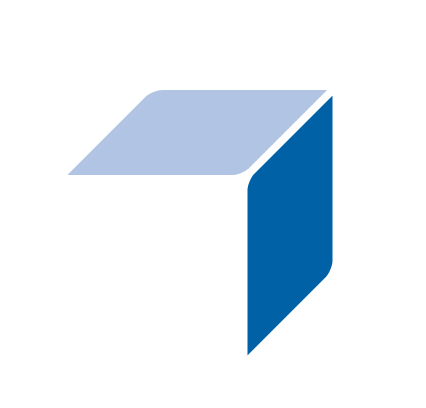 Agile methods for your successful change
We at wibas have been supporting our clients in agile change for more than ten years. A lot of experience that you will benefit from in this training. You will learn agile methods and techniques that supports your successful change to an agile organization. Your topics and challenges are the focus here. You already practice on your concrete examples during the training – and thus take away a maximum amount for the implementation in your company. The training consists of two parts. This allows you to transfer what you have learned directly into practice and receive valuable feedback from our trainers in the second part. In addition, you will learn supplementary techniques that will be applied to the participant cases. Expect a lot of variety and interaction – as well as answers to the following questions:
How do I implement agile change across the depth and breadth of the organization?

How do I ensure that an agile culture is created?

How do I orchestrate the changes?

How do I measure success? What needs to be done so that the organization actively supports the change?

How can I implement agile principles in a change?
Topics oriented to the chronological sequence in a change
The structure of the training is based on the time sequence of a real change process:

Success factors for successful change

Change Facilitation: The combination of agile mindset frameworks and change management


Identification of a legitimized status quo


Legitimate target image: necessity, urgency and vision

Cooperation with the leadership

Communication as the key to change

Implementation across the board - working with the organization

Institutionalization with experiments


Evaluation of the effects of the changes 

Planning your own next steps


Thank you for Prof. Kruse and the many, many other impulses. For me, the four days with you in Darmstadt were anything but standstill. Super good.
Perfect combination of theory and practical exercises. Interrelationships and effects are super highlighted. Great recommendable training.
Thank you for the many & great impulses!
Very competent and friendly trainers - again huge praise to Steph and David! Brilliant learning atmosphere due to the beautiful and well-equipped training rooms. The structure of the training is very well thought out. The networking in the group is promoted very quickly through various actions, so you learn with and from each other. Sitting down and listening for 8 hours was yesterday - modern, lively learning takes place here! I am absolutely thrilled and can wholeheartedly recommend wibas!
Very much important input that definitely inspires self-reflection.
Remote or presence – the choice is yours.
We offer our events in two formats: Presence at the wibas training center or remotely. Both forms are interactive live trainings with the usual wibas flair. Whether the training of your choice takes place in presence or remote, you can see next to the respective date. If you book the training as an in-house variant, you decide which format you prefer – of course depending on the current Corona regulations.
Answers to the most frequently asked questions

What does "early bird" mean?
The early bird price applies to registration up to four weeks before the start of the training. The prices are subject to change. All prices plus statutory value-added tax. Accommodation costs are not included.

What cancellation fees are due if I have to cancel?
A cancellation fee of EUR 100 plus VAT is due for cancellations up to 15 calendar days before the start of the training. For registered participants whose cancellation occurs after the invoice has been sent, as well as for no-shows, a payment obligation for the entire training fee applies. If a participant cannot attend a training, their organization may have another person attend in place of the enrollees until the morning of the course start date. wibas will decide whether a training will take place no later than 15 days prior to the start date. wibas may cancel training if fewer than eight participants are enrolled at that time.

What requirements should I meet?
- Agile experience (advantageous)
- Leadership experience (advantageous)

What training materials will I receive?
In this training you will receive:
- Photo log of the training
- Poster: The map of change
- Book: Agility Compact

Is there an exam? How does it work and what do I have to pay attention to?
There is a final test after the training.
Will I receive a certificate?
Training, practice and exam are the basis for the certification at the end. To receive the Certified Agile Change Manager certification, you must successfully pass the final test and implement a change management project during the practice phase.

What can I do after the training?
You will have mastered the techniques to safely implement strategic change initiatives.
- You have practically applied important techniques and tools that are necessary for change.
- You know typical phases of an agile change.
- You know how to execute a change project in an agile manner.
- You have practiced communicating procedures and techniques of a change project to others.
- You have applied the techniques to your own agile change.
- Are you part of an active network of participants sharing change knowledge with each other.

Is there catering?
The service at our open courses in Darmstadt includes a cappuccino bar and hospitality with drinks and small snacks. At noon we invite you to a snack, in the evening to an exclusive dinner. Here you can exchange newly acquired knowledge and experiences in an informal setting.

ACADEMY

Remote or classroom: the choice is yours.
We offer all our trainings in two formats: classroom or remote. Both forms are interactive live trainings with the typical wibas flair.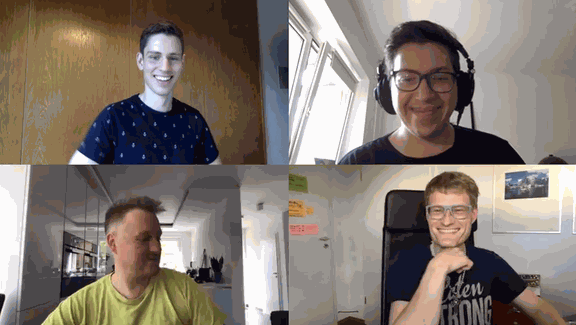 ACADEMY

About our Trainings
We answer the frequently asked questions about our trainings.
Topics
Agile organization
Two important building blocks for an agile organization are agile portfolio management and agile strategy development.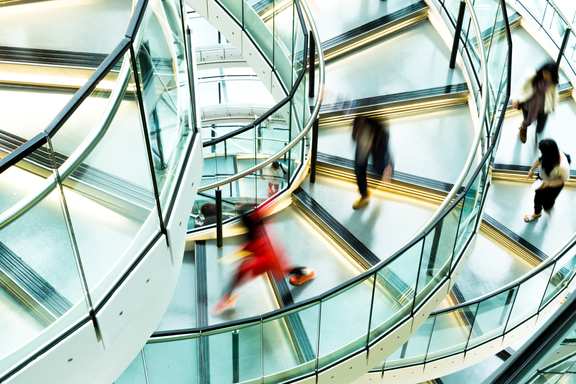 ACADEMY

Workshop instead of death by slides
"Learning by experience" is the motto of our workshops. Because we really care that a training with us brings you further.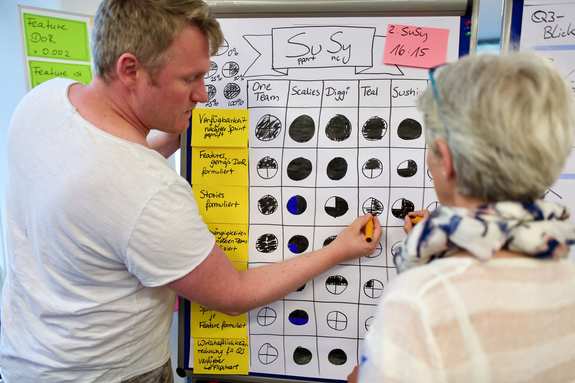 Academy
wibas training center
Unlike many other training providers, we have our own training center. Here you will experience a unique atmosphere that implements New Work and promotes creativity.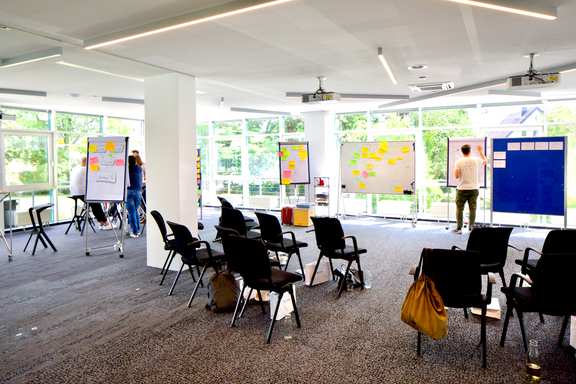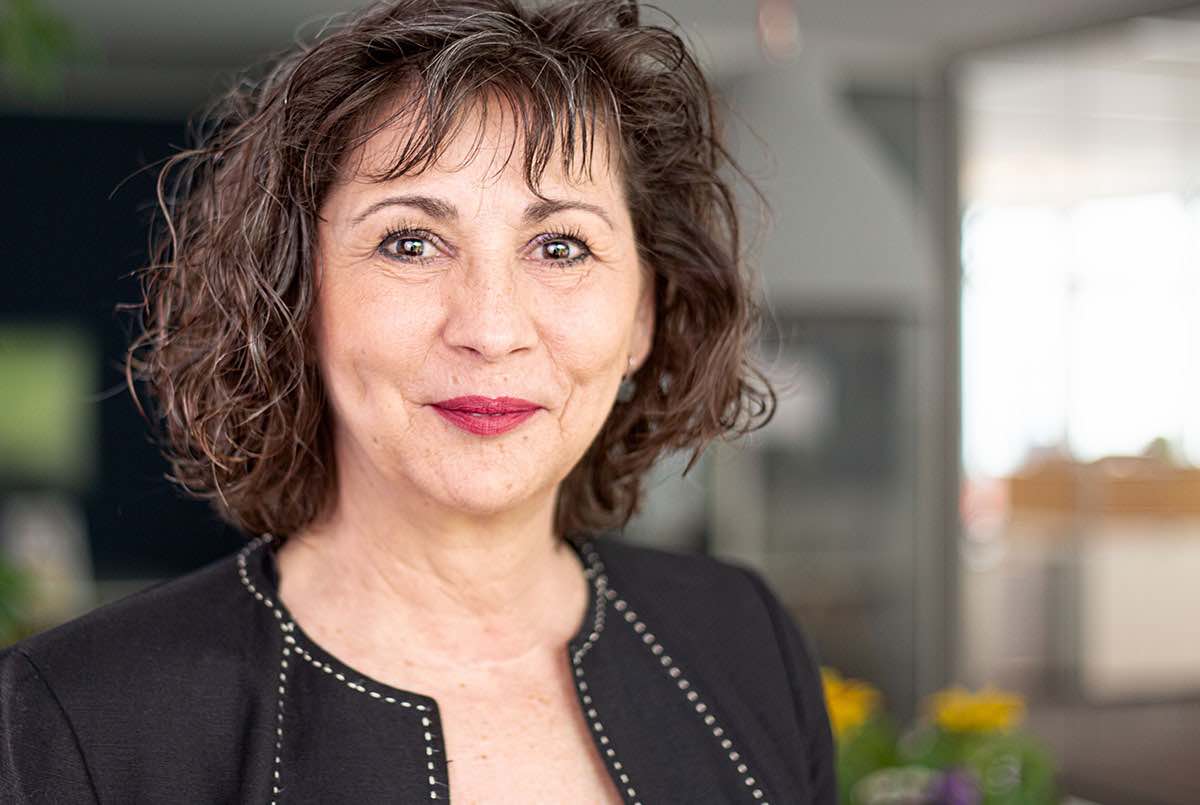 YOUR expert for wibas trainings:

Jana David
wibas GmbH
Jana David
Otto Hesse St. 19B
64293 Darmstadt
+49 6151 503349-0