Academy
Scrum: Cool trainings, Scrum Alliance certified
You want to experience Scrum and the value of Scrum? Then our trainings are just right for you. From Scrum Master or Product Owner to Scrum Professional or Scrum Coach: We offer the training series of the Scrum Alliance, with cool trainings that are certified.
Education track for Scrum Master:

Education track for Product Owner:
Professional: Certified Scrum Professional - Product Owner (CSP-PO), currently only in-house, feel free to call us.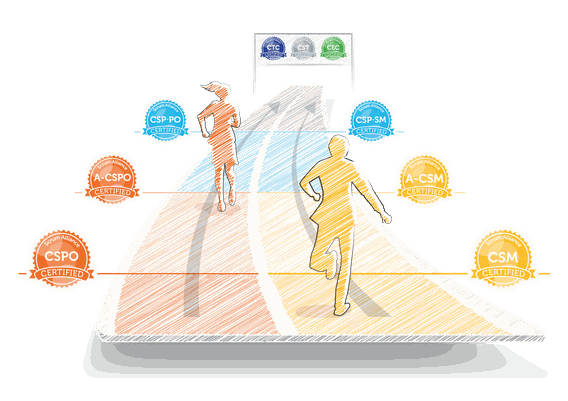 Topics
Scrum
To explain what Scrum is really about and how you, your team and your company can benefit from it, we will give a concrete explanation and limit ourselves to the most important terms.
Partner website
Scrum Alliance
wibas is a partner of the Scrum Alliance. What it does and why it is good, you can find out on the pages of the Scrum Alliance.
ARTICLE
Interactive training without slides.
A blog article describing how Malte does his trainings (oops: workshops).
Academy
wibas Training Center
Most of our face-to-face trainings take place in the wibas training center in Darmstadt. Here you will experience a unique atmosphere that implements New Work and promotes creativity.
your expert for wibas Trainings:
Jana David
wibas GmbH
Jana David
Otto Hesse St. 19B
64293 Darmstadt
+49 6151 503349-44