Agile teamwork
Design Thinking: Creative process for new ideas
Agile teams use design thinking to trigger innovation, develop new ideas and solve problems. The goal is to develop solutions that truly delight your customers.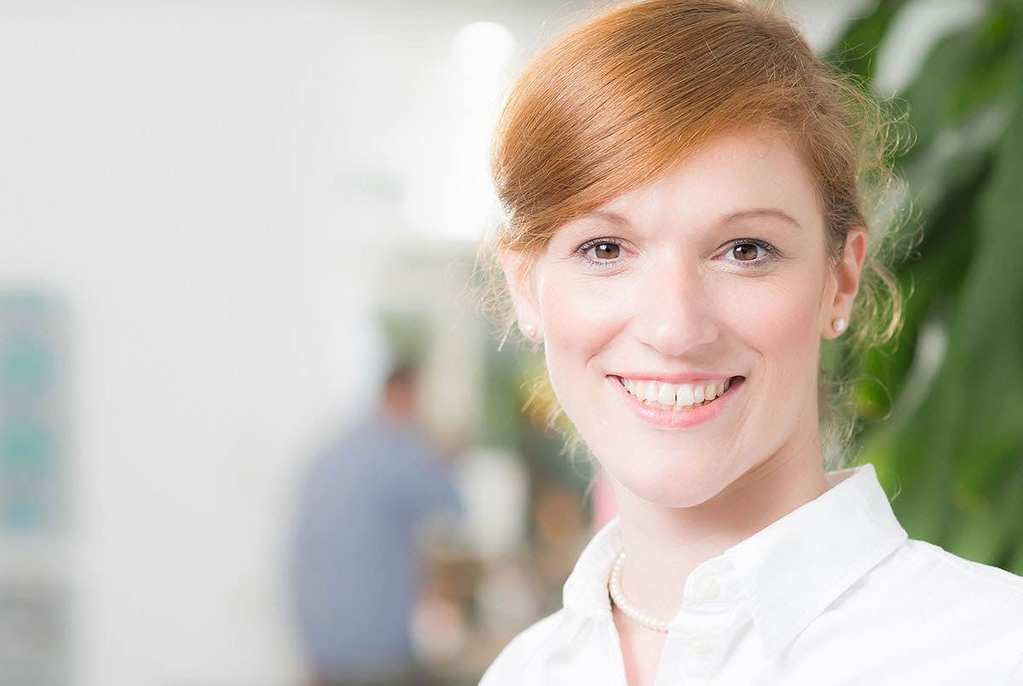 Start now with Design Thinking

Call Anna Rudat.
"We'll show you that design thinking not only produces innovative solutions quickly, but is also really fun."

What is Design Thinking?

The greatest product is only smoke and mirrors if your customers don't like it. But it's also important that you yourself are enthusiastic about your idea and enjoy to continuously improve your product. If you want to create solutions that really help your customers and meet your own high quality standards, use design thinking. In this creative process for new ideas, the focus is on customer wishes and needs – and less on technical feasibility. With Design Thinking you approach complex problems systematically, looking through the eyes of the user.

Design thinking process: find ideas, develop prototypes, validate results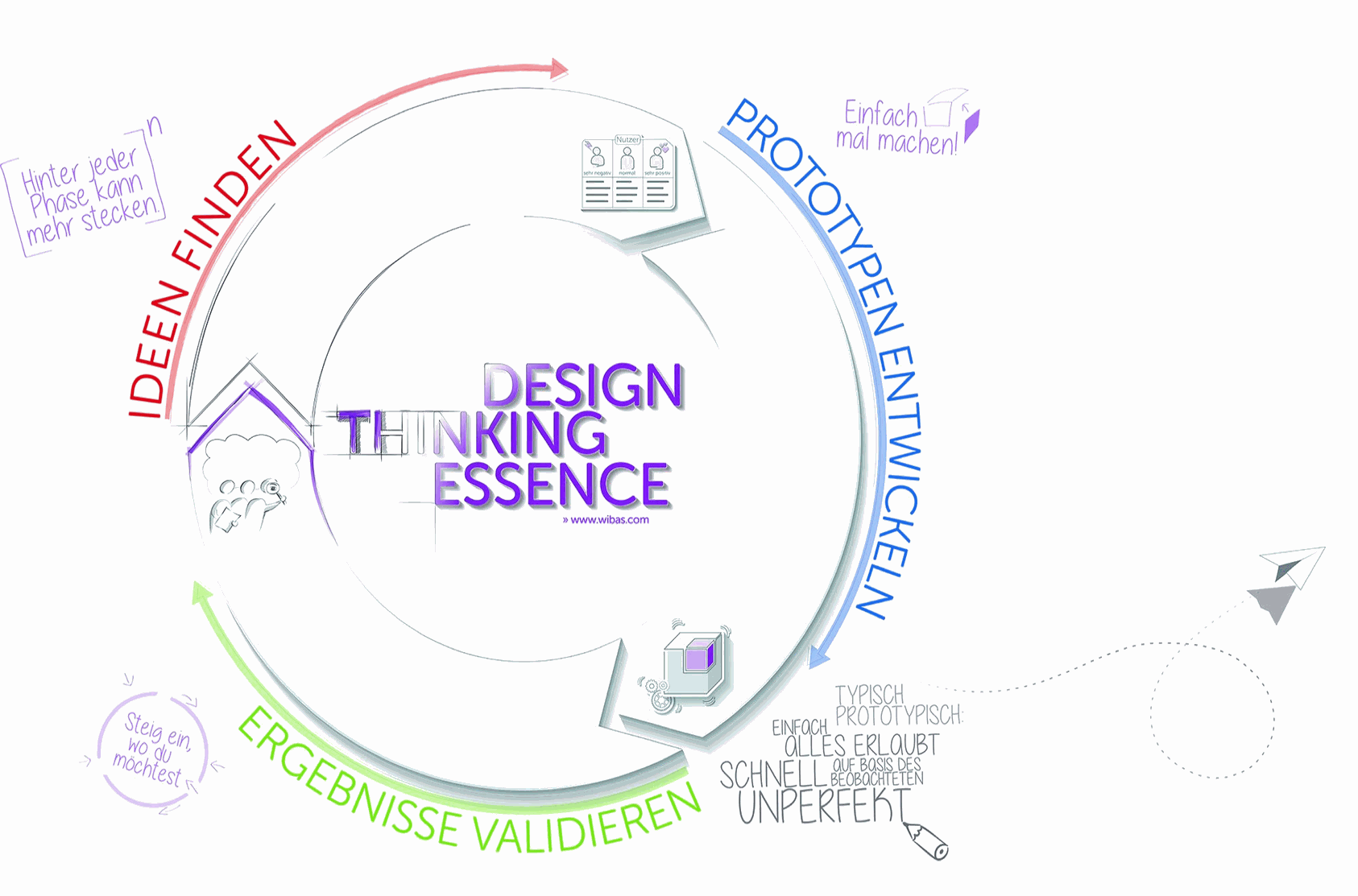 The first step: find ideas. In order to develop a suitable idea, in the first phase you substantiate the problem you want to fix. To do this, select a target group and observe them in their environment. This means getting out of your own four walls.
The second step: develop prototypes. This is how you get the idea out of the teams' heads' into the hands of the people for whom the solution is intended. It's about getting quick feedback, finding answers, and improving your idea further. You don't have to be an engineer or an artist to prototype. After all, prototypes only convey the image of a perfect solution. But they themselves are anything but perfect.
The third step: validate results. Once you have something that can be shown, you can observe how your target group reacts to it. From these insights, develop more new ideas for your final product.
7 principles
Design thinking is a mindset with seven principles: collaborate, talk less and do more, learn from mistakes, be an owner, be optimistic, make others successful, and accept uncertainty. What sets all seven apart? They make your work easier, foster team spirit, and also move your company forward in the long term.
How does your company benefit?
If you want to develop ideas in the shortest possible time and unleash your creative potential in the process, design thinking is the tool of choice. The steps "find ideas - develop prototypes - validate results" take only one to two weeks. It's easy to get started. You need a multidisciplinary team and a space where you can work together. Because it takes the right environment and the right teams for creativity to emerge. The most obvious benefit of design thinking is to create innovative solutions in short cycles. But as with all agile methods, it's not just about speed per se. Fast feedback loops ensure that you don't run in the wrong direction for too long. What's more, design thinking is simply fun. You get creative, have space for new impulses, and work together as a team to ultimately create something great for the customer: a product that convinces through innovation, fit, and usability.
We accompany you - from understanding to idea generation to implementation.
Building internal innovation capability is a process that does not happen overnight. It requires committed team members, courage and, above all, a lot of know-how. Don't let this scare you away. We accompany you throughout the entire process - from the first idea to the solution - and show you how design thinking really works. Contact us.
Academy
Design Thinking Intensive Course
In this course, the focus is on experience. You will work through the entire Design Thinking process in a team. With our experienced coaches at your side.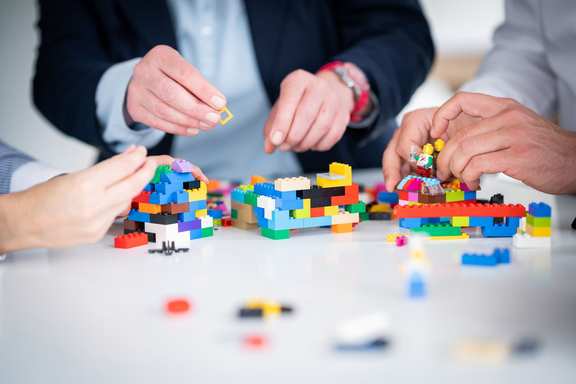 Academy
Design Thinking Basics
Do you want a quick insight into an exciting form of work? This training gives you the most important basics to get started.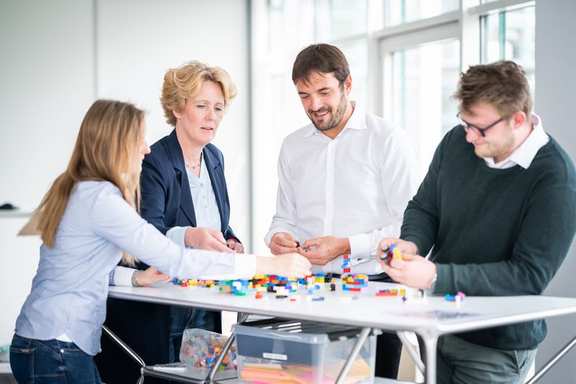 Publications
Design Thinking Poster
Everything you need to know about Design Thining at a glance - free download.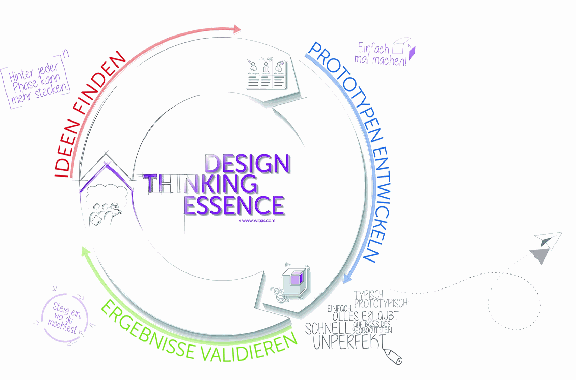 Academy
Design Sprint: a Design Thinking cycle with Scrum
Talk less. Do more. We do the first Design Sprint with you. This workshop is aimed at companies that want to bring about concrete innovations quickly. In a team, you develop innovative ideas, evaluate them and determine the next steps.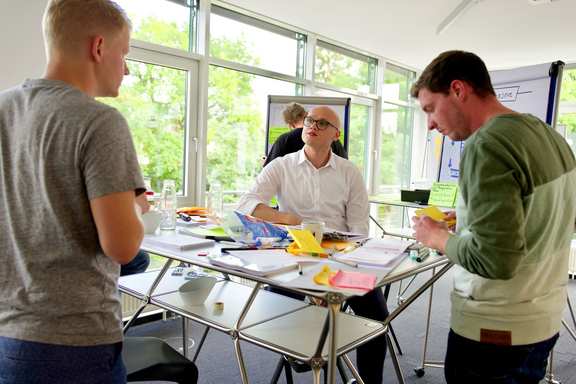 topics
Kanban, Scrum, Design Thinking: What fits for you?
We briefly contrast the three main agile frameworks.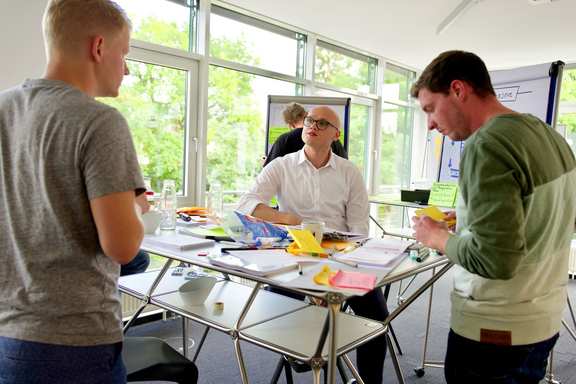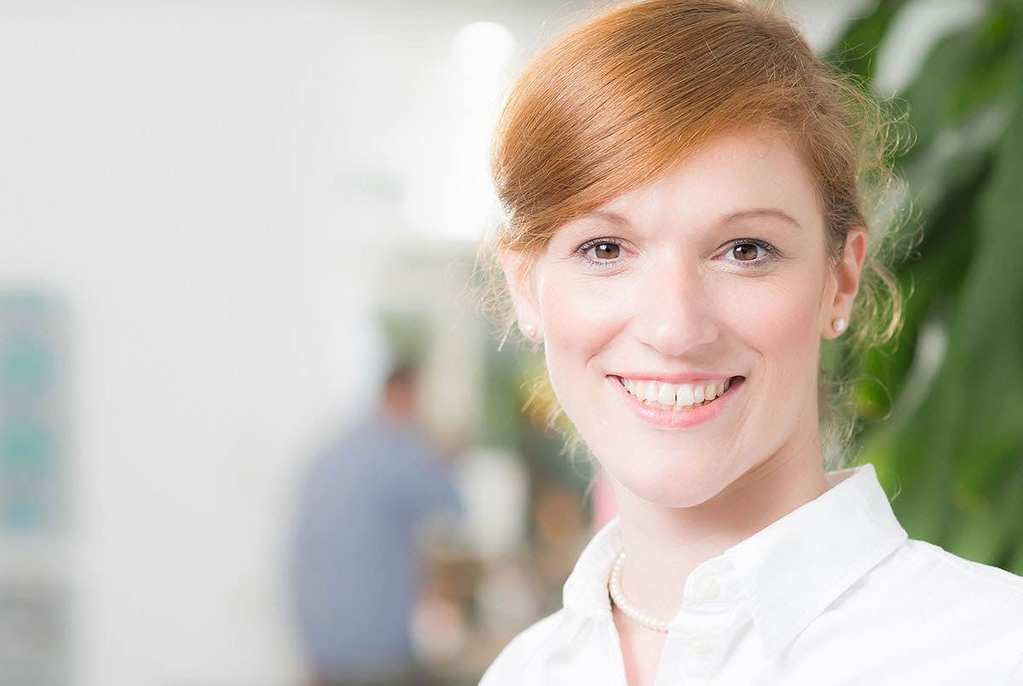 Your expert for Design Thinking:

Anna Rudat
wibas GmbH
Anna Rudat
Otto Hesse St. 19B
64293 Darmstadt
+49 6151 503349-0