SCALED AGILE FRAMEWORK
SAFe 6.0 Product Owner/Product Manager (POPM)
Is your organization implementing SAFe®? Are you now facing the scaling challenge as a product owner/manager? Then this training is right for you. 

Join us as a group!
Secure an exclusive group discount for as few as 3 people. Experience the SAFe Product Owner/Product Manager (POPM) training together or split up into different trainings. Combine your impressions and support your organization together. Interested? Feel free to contact us: akademie@wibas.com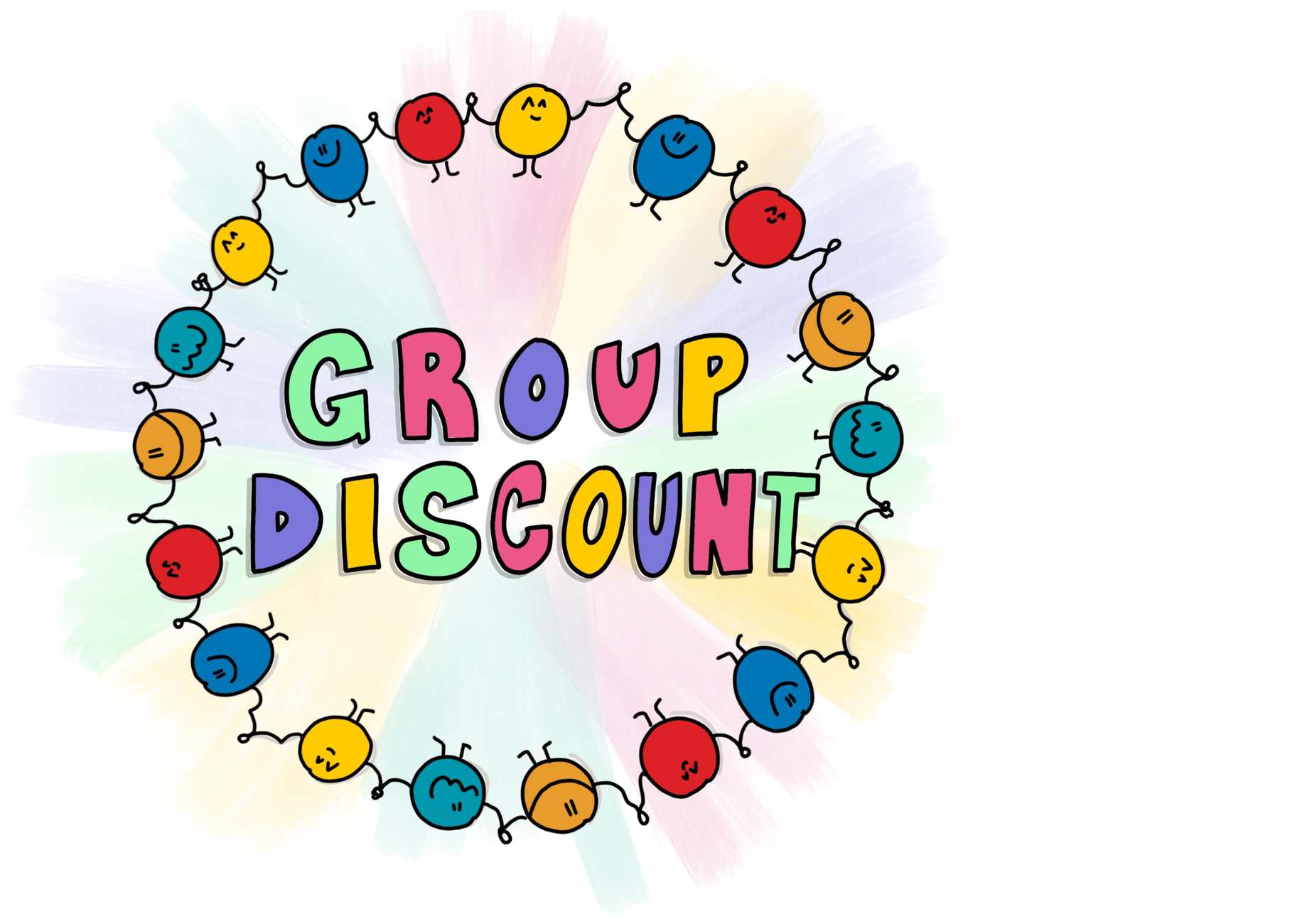 Effectively execute the role of the product owner or product manager.

In this two- or three-day (remote) training, you will develop the skills necessary to manage value creation in a Lean enterprise using the Scaled Agile Framework (SAFe®). You will learn about the activities, tools and mechanisms used to manage backlogs and Agile Release Trains (ART). You will also gain an in-depth understanding of the ART, how it contributes to value creation, and how to effectively execute the Product Owner or Product Manager role. You will learn how to apply Lean Thinking to writing Epics, how to break them down into Features and Stories, how to plan and execute Iterations and Planning Intervals (PI). As an attendee, you'll also learn about the Continuous Delivery Pipeline and DevOps culture, how Product Owner and Product Manager can integrate effectively, and what it takes to relentlessly improve ART. Translated with www.DeepL.com/Translator (free version)
Competencies that the training will provide you with

Apply SAFe in a lean enterprise

Describe the role of the product owner and the product manager

A customer-centric mindset to develop the right products

Connect Lean-Agile principles and values of SAFe®  with PO/PM roles.

Decompose epics into features and features into stories

Manage ART- and Team-Backlogs

Collaborate with agile teams on estimating and forecasting work.

Represent customer needs

Execute a Planning Interval to deliver value continuously


Prepare and inhhat PI plannings

Varied mix of theory and practice
Like all our agile trainings, this one is interactive. In addition to the official SAFe® slides and exercises, we additionally convey the knowledge using meaningful flipcharts. The wibas trainers are certified SAFe® PracticeConsultants (SPC) of Scaled Agile, Inc. For more details about this training, please visit the official SAFe® Website.
Remote or presence – the choice is yours.
We offer our events in two formats: Presence at the wibas training center or remotely. Both forms are interactive live trainings with the usual wibas flair. Whether the training of your choice takes place in presence or remote, you can see next to the respective date. If you book the training as an in-house variant, you decide which format you prefer – of course depending on the current Corona regulations.
Who is this training for?
The training is aimed at
Product and product line manager

Product Owner

Business managers and analysts

Solution and process owners

Portfolio manager, program manager and PMO staff

Enterprise, solution and system architects

Answers to the most frequently asked questions
What requirements should I meet for this training?
For the training it is helpful if you have attended a Scrum Product Owner training and have experience in a SAFe environment
What training materials will I receive?
- the official workbook on Implementing SAFe 6.0 Product Owner/Product Manager (POPM) from Scaled Agile Inc.
- Planning Poker
- Participant bag with materials from wibas a.o. book Organization in a Digital Age by Malte Foegen
- One-year access to SAFe Studio. This provides free materials, videos and tools that support setting up Agile release trains and applying SAFe in practice.

Is there an exam? How does it work and what do I need to know?
- This is an official training licensed by Scaled Agile Inc.
- You can take the SAFe 6.0 Product Owner/Product Manager (POPM) exam at Scaled Agile Inc. after the training.
- This training prepares you optimally for the exam

Will I receive a certificate?
If you pass the exam, you will receive a certificate for SAFe 6.0 Product Owner/Product Manager (POPM) and a corresponding one-year membership

ACADEMY

Workshop instead of death by slides
"Learning by experience" is the motto of our workshops. Because we really care that a training with us brings you further.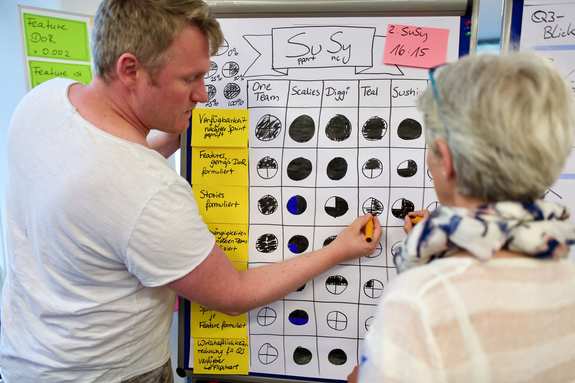 ACADEMY

About our Trainings
We answer the frequently asked questions about our trainings.
Topics
SAFe®: Framework for an Agile Organization
SAFe® is the most widespread framework for scaling Scrum or Agile - in other words, living it on a "large scale".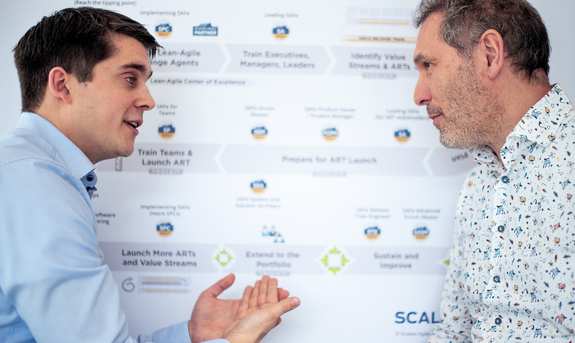 ACADEMY

Remote or presence: the choice is yours.

We offer all our trainings in two formats: In presence at the wibas training center or remotely. Both forms are interactive live trainings with the usual wibas flair.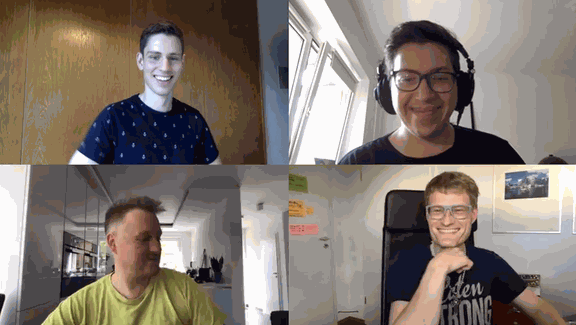 Academy
wibas Training Center
Unlike many other training providers, we have our own training center. Here you will experience a unique atmosphere that implements New Work and promotes creativity.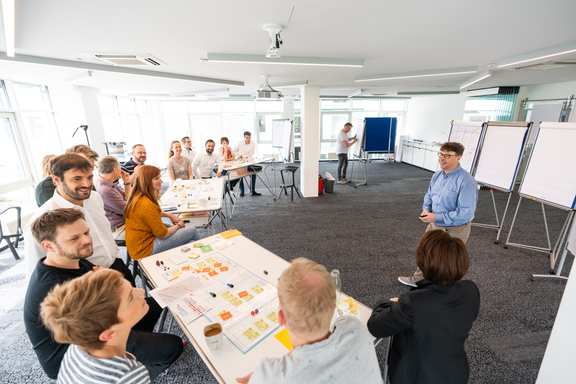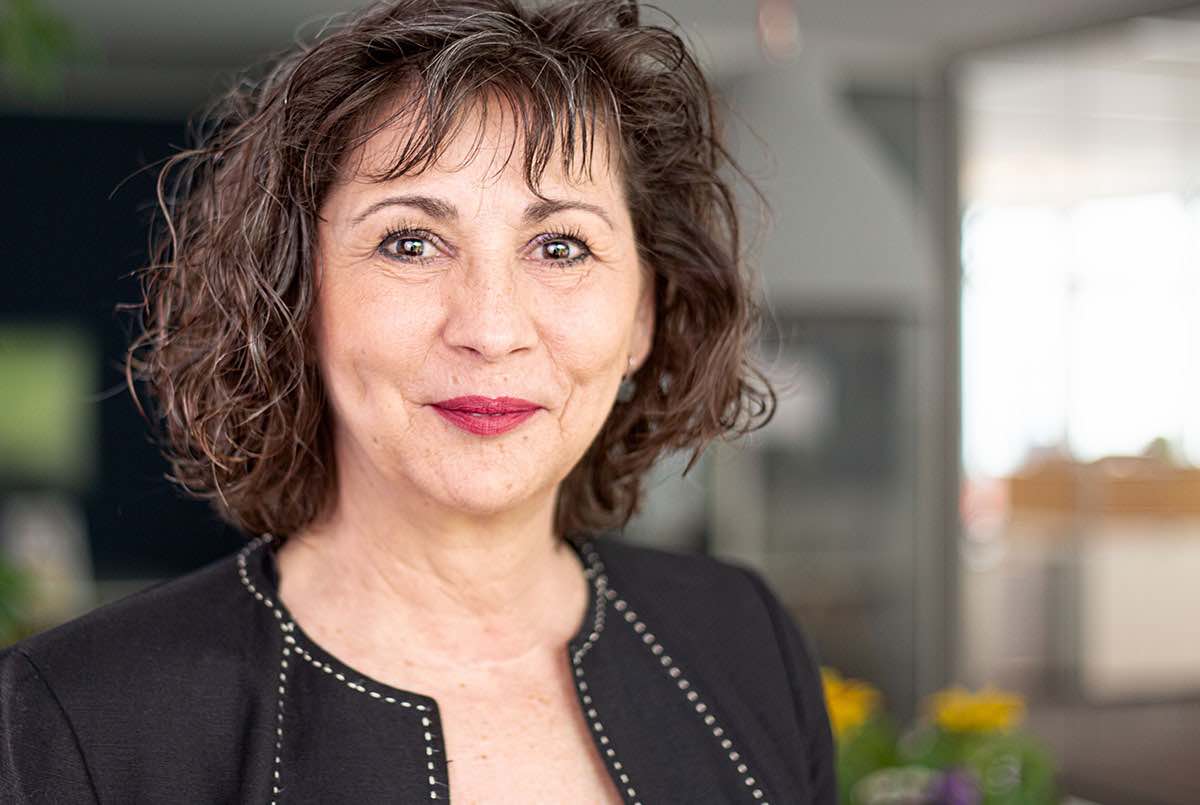 Your expert for wibas trainings:

Jana David
wibas GmbH
Jana David
Otto Hesse St. 19B
64293 Darmstadt
+49 6151 503349-0