Business Agility
OKR: framework for effective strategic alignment
OKR (Objectives and Key Results) is an agile framework for management with objectives and measurable key results. By involving teams and employees, their tasks are better linked to the corporate strategy. OKR creates alignment and enables autonomy towards common goals.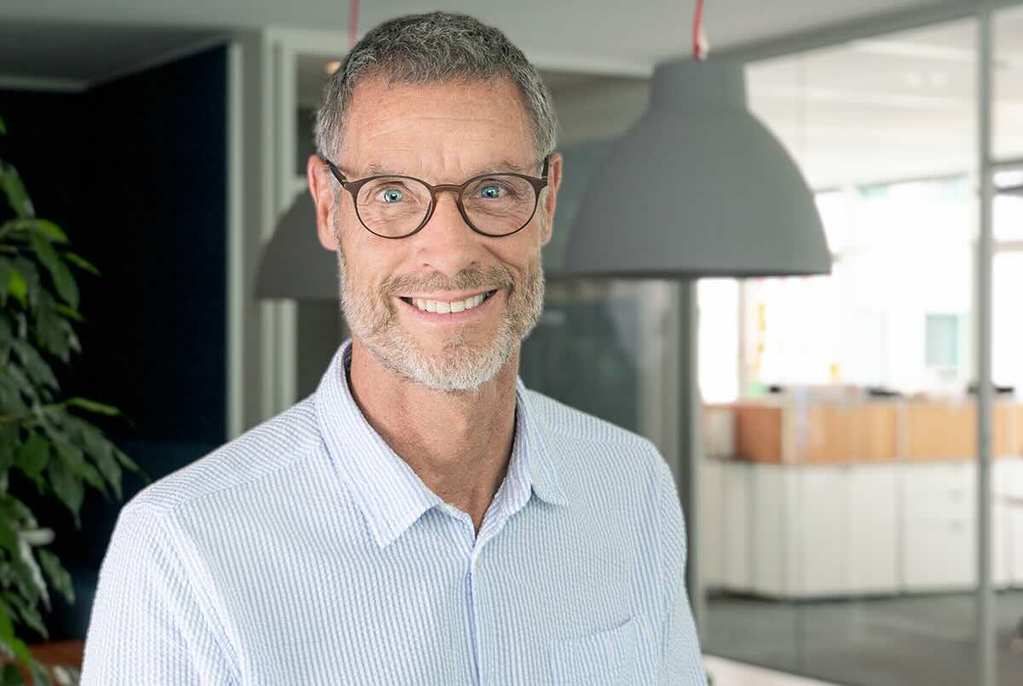 Start now with OKR

Contact David Croome.
"I help you to implement OKR. I build on the methods you currently use for goal definition. If you're already using agile methods, we'll connect them."
OKR creates a common direction.
OKR stands for "Objectives and Key Results" and is a method to create a common direction and to jointly formulate ambitious, measurable goals. The OKR method can be used at different levels: by companies, divisions or teams. It is about making business goals measurable with key results.
An important aspect of the OKR approach is to define results as "outcomes", i.e. impact, rather than "outputs", i.e. performance. Instead of checking off achievements, the focus is on a desired state or added value in the future.
The goal is to promote communication within the company and between different departments and levels and to ensure that everyone is moving in the same direction, with clear priorities and regular rhythm.
Objectives, key results and initiatives specify the alignment
OKR defines the common direction with objectives, key results and initiatives:
Objectives describe a desired state or added value in the future. A good objective has an emotional, activating and motivating effect. A goal can be compared to a destination on a map.

Key results are performance indicators with a starting value and a target value. The key results measure the progress we are making towards achieving an objective. A good metric helps those traveling a path to check how far they have come and whether they need to adjust path or objective. It is similar to a navigation device's "x km to go" display.

Initiatives describe the tasks we need to complete to reach our objective. If the objective is a destination on the map and the key result shows the kilometers we still have to travel, then the initiatives describe the steps along our way (walk, train, walk again).

The OKR cycle helps to check and adjust the alignment
n addition to the alignment, OKR includes an OKR cycle to create transparency, to review and to adjust. Only together with the OKR cycle does OKR become an agile framework for effective strategic alignment. The OKR cycle includes
OKR Planning,

OKR Weekly,

OKR Review and

OKR Retrospective.
Thus, it can be regularly checked whether the target alignment is still correct or whether path or objective must be adjusted. This empirical approach, where knowledge is gained from experience and decisions are made based on observations, makes OKR an agile framework. This allows that new findings and surprises can be dealt with flexibly. In this way, OKR differs from classic target achievement systems.
Advantages of OKR: an agile target system that combines bottom-up and top-down.
The main advantages of the OKR approach over conventional target agreement systems are:
Agility in target-based management: targets are agreed for shorter time horizons than usual, i.e. for quarters instead of years. The achievement of targets is tracked on a monthly basis and can thus better react to dynamic developments on the market or technological findings in order to learn and adjust targets more quickly and continuously.

Focus on few transformative goals: the method recommends setting only 2-3 overarching strategic goals and not trying to micromanage operations.

Motivation through employee involvement: through participation in formulation of objectives, key results and initiatives, the employees are intrinsically motivated to achieve a common destination.


Team feeling: Through the joint process, the organization feels like a team and also acts as a team.

Inspiration to big ideas: a culture is fostered that encourages big ideas, explores them quickly and measurably in experiments, and learns quickly from mistakes. These are ideal characteristics in a VUCA world.

OKR has been developed over many years and has proven its worth.
In the 1970s, then Intel CEO Andy Grove developed "Management by Objectives" into the OKR approach to strengthen employee involvement and thus managed a turnaround of the chip company. One of his employees at Intel – John Doerr – became a venture capitalist in the 1990s and backed several Silicon Valley startups, including Google. So OKR became part of Google's DNA and a key ingredient to its success. The OKR approach has spread from Silicon Valley and is now embedded as an integral part of the culture at most startups worldwide. For several years, large companies have been introducing OKR to foster more entrepreneurial spirit and visionary goals, as well as to be more attractive to young innovative employees.
OKR is an agile framework. It offers management in particular an approach to agility.
OKR is an agile framework that helps to better achieve goals in dynamic environments. OKR provides the opportunity to start with agility in a lightweight way. OKR can be used at any level. OKR especially offers management an approach to agility.
It is important not to establish OKR alongside other agile frameworks, but to use OKR as a building block of an agile organization and combine it with other agile frameworks.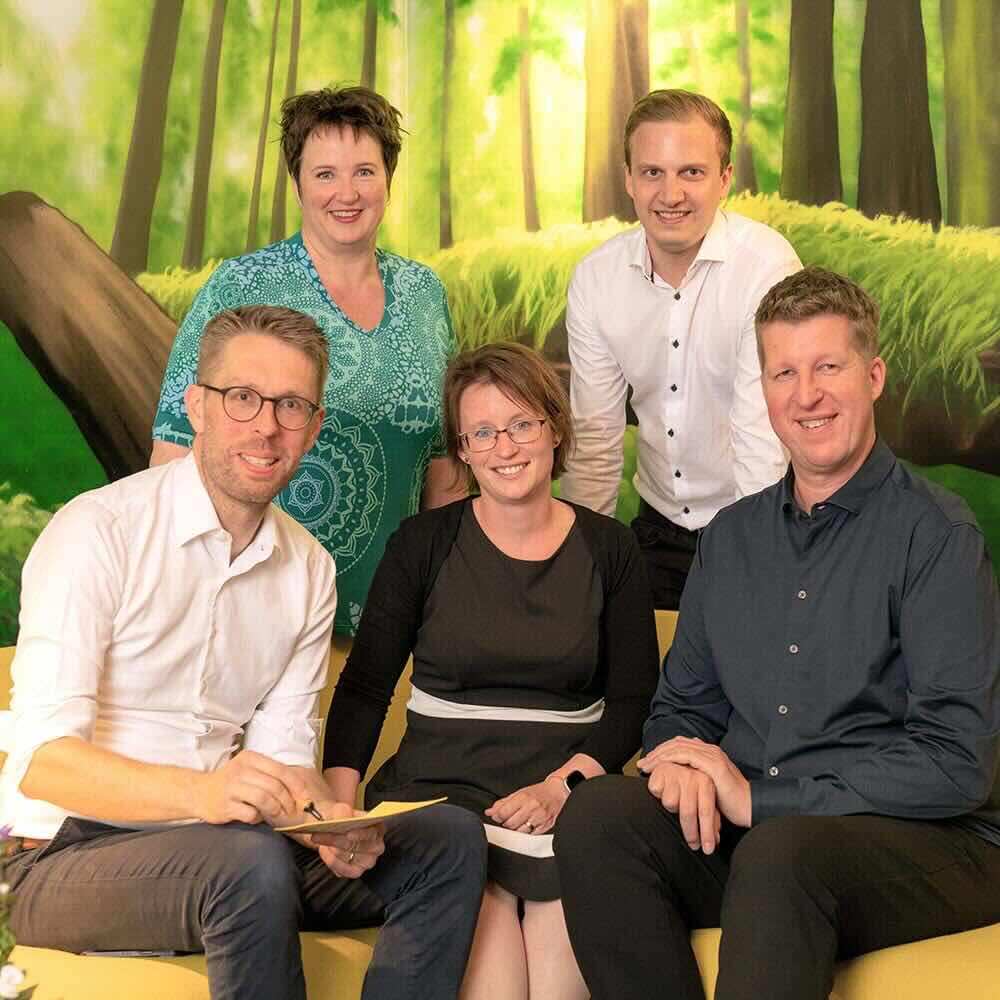 Zielerreichung mit OKRs verbessern

Kontaktieren Sie uns oder vereinbaren Sie direkt einen Termin. Wir sind Timo Foegen, Yvonne Fischer, Tina Eisoldt, Daniel Votta und Lutz Koch. Und wir freuen uns darauf, mit Ihnen zu sprechen.

Let's start together with OKR.
Sie wollen OKR für ihre Unternehmensausrichtung nutzen? Sie wollen OKR mit ihren agilen Frameworks verbinden? Wir begleiten Sie auf Ihrem Weg. Sprechen Sie uns an. Wir freuen uns darauf, gemeinsam ihre Ziele umzusetzen.
Akademie
OKR Practitioner Training

Sie suchen nach einer OKR Ausbildung für eine ganzheitliche Unternehmenssteuerung, Strategie und Transformation? Dann werden Sie mit uns zum OKR Practitioner.
ARTICLE
Combine SAFe and OKR
The Scaled Agile Framework (SAFe) is the de-facto standard for scaling agile product development. Since goals play an important role in product development, we highlight the role of OKR in SAFe in this article.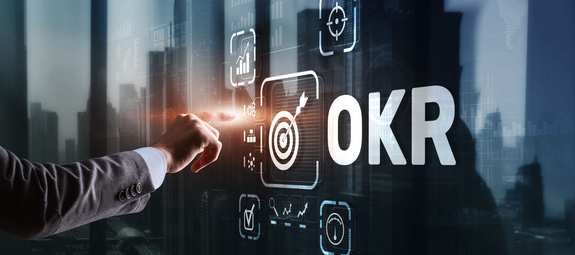 Topics
Agile strategy development
Use agile techniques to accelerate your strategy development and foster cross-functional thinking.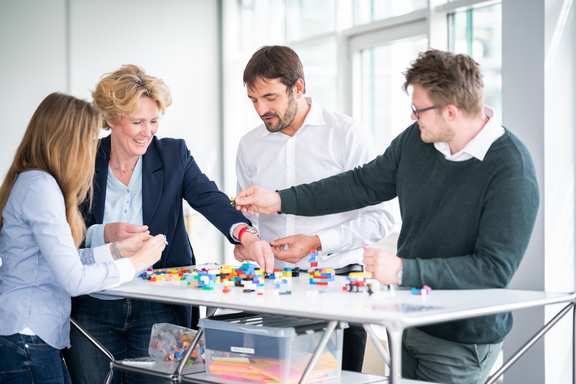 ARTICLE
The most important rule for agile scaling
So geht die agile Skalierung, aber richtig.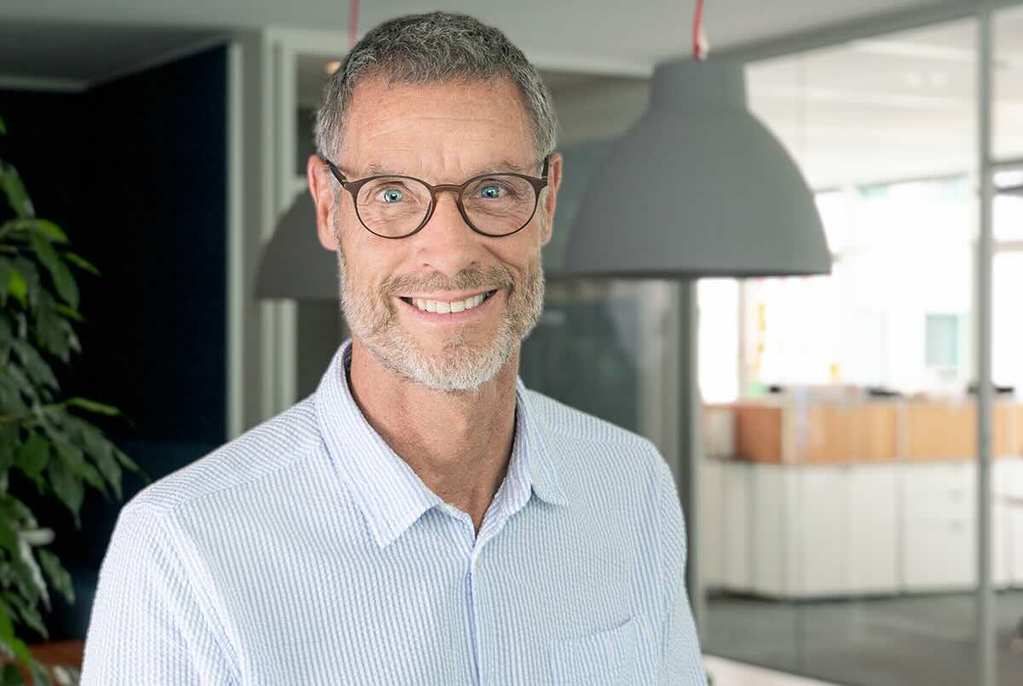 wibas GmbH
David Croome
Otto-Hesse-Str. 19B
64293 Darmstadt
+49 6151 503349-0