Consulting
Agile corporate management with Objectives and Key Results
In times of constantly changing markets and requirements, it is often no longer sufficient to manage companies through classic annual planning. Management systems such as OKR (Objectives and Key Results) therefore rely on short cycles (often quarterly) and clear prioritization so that scarce resources can be used effectively.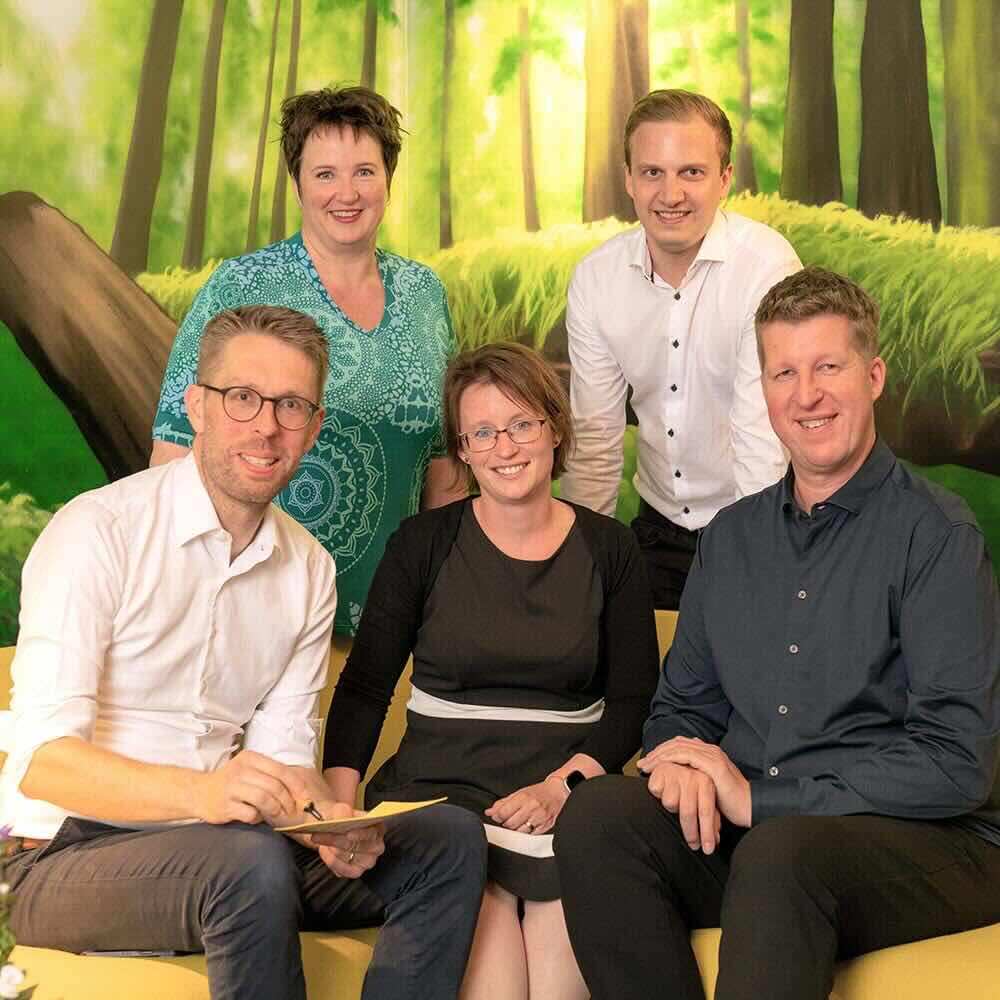 Developing OKR for your company

Contact us or make an appointment directly with one of us. We are Timo Foegen, Yvonne Fischer, Tina Eisoldt, Daniel Votta and Lutz Koch. We look forward to developing OKRs for your company.

Objectives and Key Results (OKR) help to manage the company in an agile manner.

Goals of OKR:
Promote common goal alignment by linking strategic and operational planning across all levels in the organization.

Meaningful allocation of resources in the company is made possible by focusing on the most important goals and tasks.

Alignment of goals (Objectives) with impact (Outcome) instead of input and output.

Clarity and clearly measurable achievements through the definition of desired results (Key Results) and transparency about the the contributions to the goal achievement of each task.

Adapt to changing conditions and gradually improve through regular learning cycles.

We support you with the introduction of OKR in your company.
As with other agile frameworks, OKR does not have a one-size-fits-all solution for every context. We work with you to find the solution that delivers the greatest value in your business context. As a management consulting firm, we have already helped many clients effectively deploy agile ways of working, thinking about complex issues, reacting to specific situations, and getting things moving. We would be happy to work out with you, in a personal meeting or a workshop, how OKR can be implemented in your company in a meaningful way and accompany you in the process.
Example: Start with an OKR workshop.
In the company, the strategic goal orientation is to be improved, and the operational activities are to be more strongly aligned with the corporate strategy. In an initial work session, management revises the corporate vision (purpose) and what would be needed to achieve it. Management knows that it is not enough to define strategies top-down, so a joint OKR workshop is organized with affected departments and teams to present and discuss the top-down defined strategy. Together, the objectives are made transparent to the participants and it is discussed which results must be achieved in order to contribute to the implementation of the strategy. Together, an OKR cascade (linking top-down and bottom-up goals) is created for linking operational and strategic goals (Objectives). This also defines the desired results (Key Results) for achieving the objectives in a measurable and clear manner. The OKR framework is to be further developed in the company in a quarterly review with retrospective.
Typical OKR Implementation Questions:
What do we need to make OKR work for us?
Presumably OKR can help every company. The important thing is to be clear from the outset what impact is to be achieved by the OKR implementation, then we can clarify together whether and how OKR can contribute to achieving these goals.
As an agile framework, OKR needs not only a process but also an agile mindset. What that is exactly, you will learn here.
OKR implementation is also an agile transformation, here you will learn what exactly this is and what it takes.
Can we implement OKR if we have not worked agile before?
Absolutely! Through OKR, we can introduce agility in the company without demanding too much change at the operational level, so it can even be a particularly good introduction to agile working. Which methods and frameworks are used first and how the agile transformation can succeed is, of course, different for every company. With our experience, we can support you to make your agile transformation sustainable.
OKR and Scrum - do they fit together?
Yes! Both work methods have regular learning cycles and adaptations to changing conditions in common. The Scrum and OKR frameworks can complement each other wonderfully, if attention is paid to the interlocking of events and cycles when designing OKR. As professionals for agile working, we are happy to help you with this.
Academy
OKR Practitioner Training

Are you looking for a certified OKR training for holistic corporate management, strategy and transformation? Then become an OKR Practitioner with us.
Topics
What are OKR?
OKR (Objectives and Key Results) is an agile framework for leadership with goals and measurable outcome metrics. This creates a framework that enables autonomous action by employees toward common goals.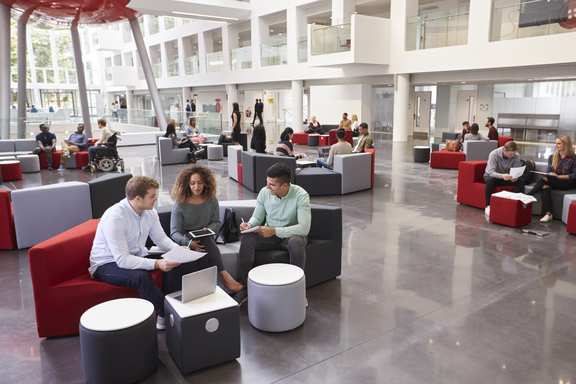 Article
Combine SAFe and OKR
The Scaled Agile Framework (SAFe) has become the de facto standard for scaling agile product development. OKR has established itself as a technique for formulating goals. Since goals play an important role in product development, in this article we take a closer look at the role of OKRs in SAFe.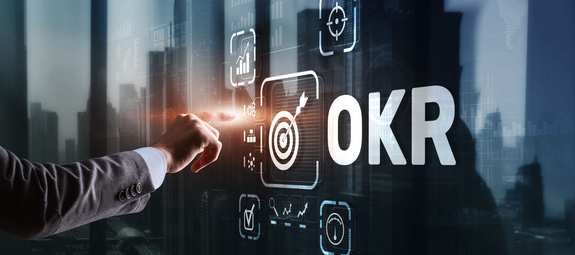 Topics
Agile strategy development
Use agile techniques to accelerate your strategy development and foster cross-functional thinking.