People and values
People at wibas: how we work and live
We wibasians are personalities: shaped by diverse personal and professional experiences, different educational backgrounds and individual life paths and ways. And a common mindset.
Connects us

...despite the differences, a common way of thinking and approaching things: We work collaboratively to continually improve ourselves. We are solution-oriented and have the focus on the goal (and not on the problem). The belief in co-creativity (the whole is more than the sum of its parts...) as well as our burning for agile topics leads us to completely new ways and ideas. We live dialog – whether in feedback on work, knowledge sharing, or casual conversation in our office hallway.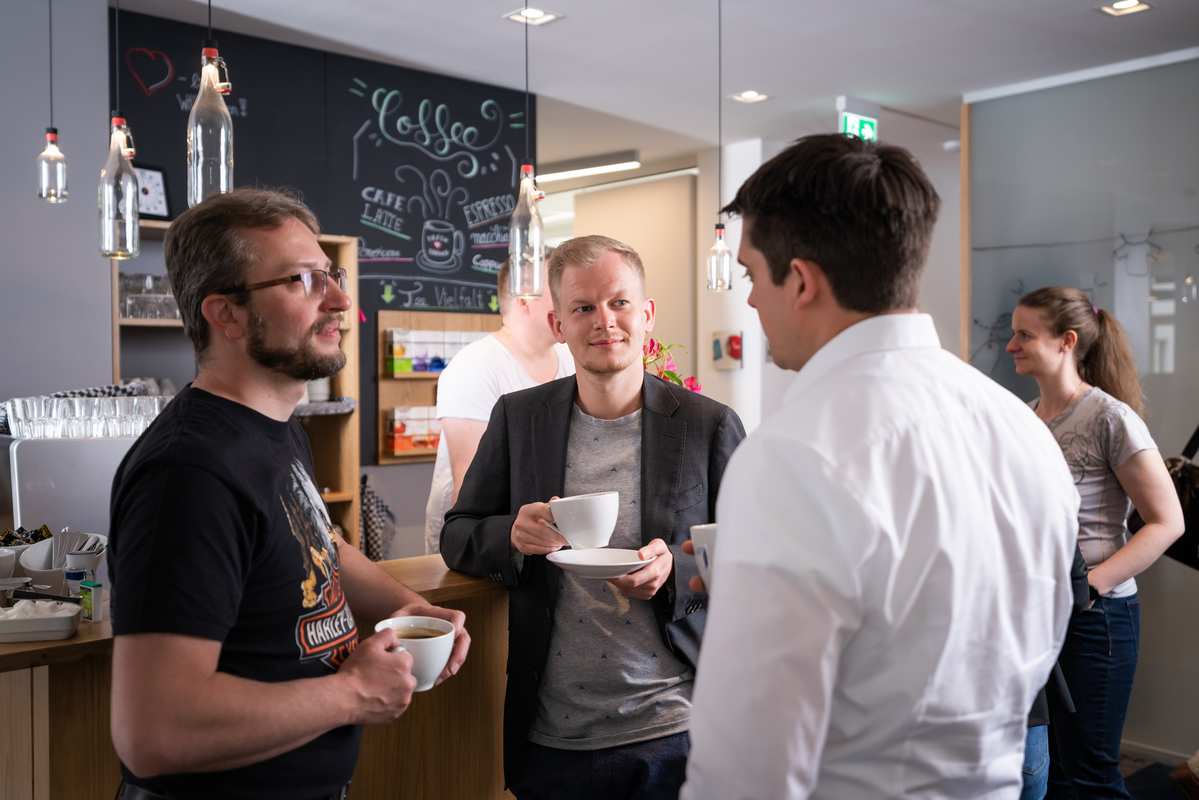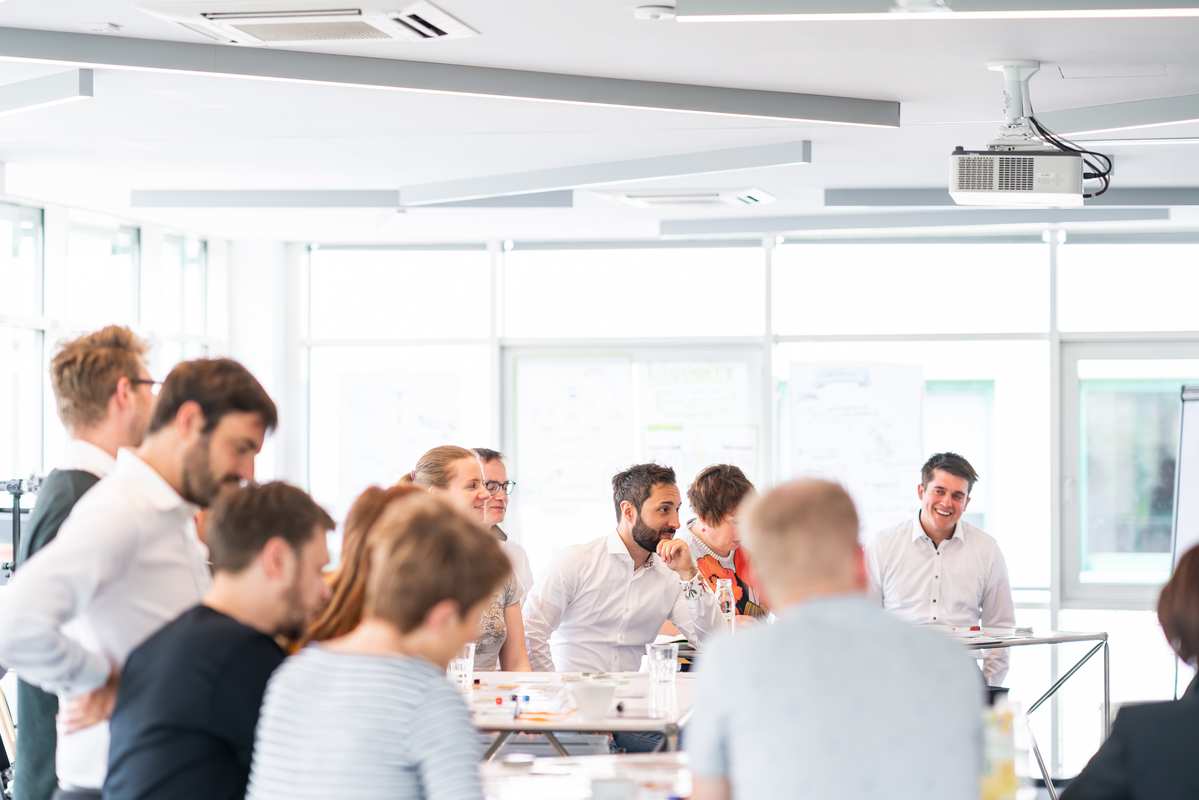 We work

...flexible and expert-oriented, in that each of us works in self-organized teams on internal wibas topics and projects in addition to our work with clients. This can be the development of a new consulting field for wibas, the participation of a trade fair and much more. These teams are at the same time home base and thus also serve the personal exchange and teaming by e.g. cooking together or team days.
We have fun

...working – and celebrating together. Whether it's welcoming a new wibas member, learning together and planning work at the monthly spike or the "wibas Academy" in the summer, letting the wind blow around our noses on the annual sailing trip or chatting about God-and-the-world at company parties – every occasion is important to us and we enjoy a relaxed atmosphere at work or private time together.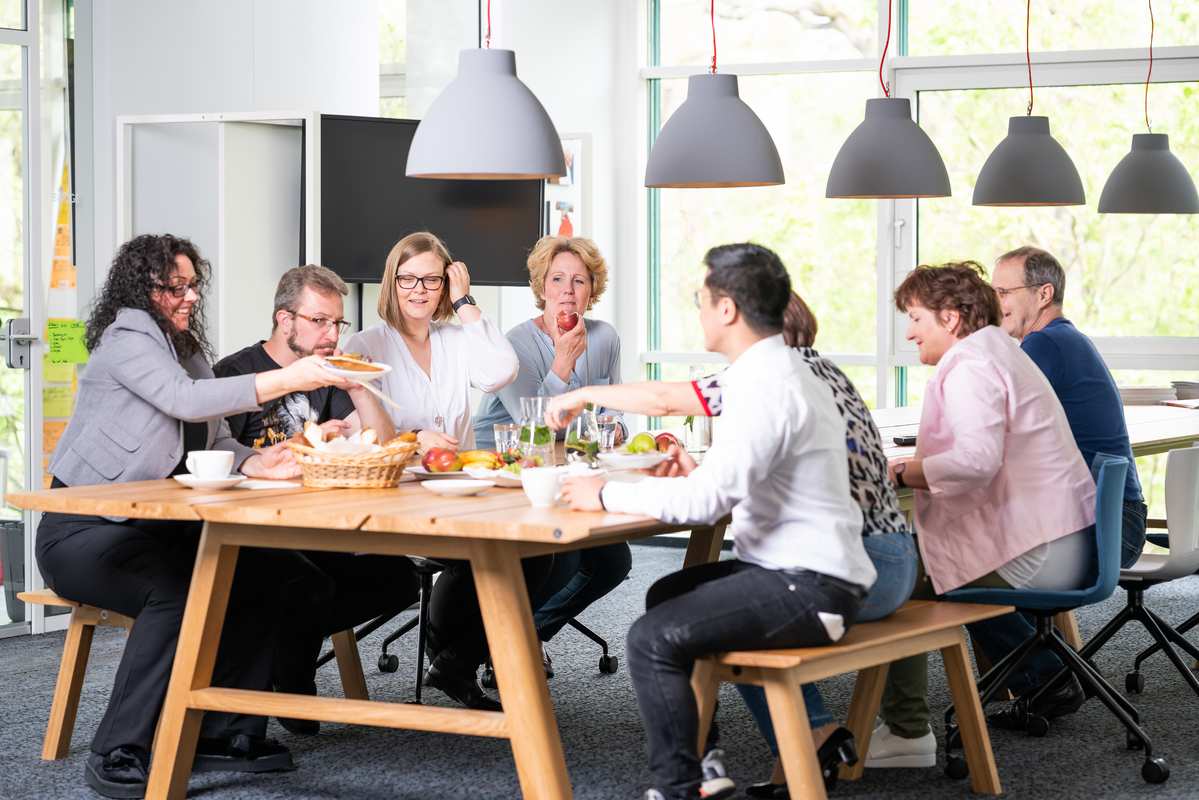 Learn more
Wondering what a SPIKE is and how a wibas Academy works? Learn more about our internal organization and events or get to know us personally at one of our sprint changes – our doors are open and you are always welcome.
about us
Why wibas exists
Learn what drives us and what makes wibas special.
career
We wibasians
SPIKE, Sprint Change, Sailing: We highlight a few of our events and rituals. Learn more.
about us
Our principles
Learn more about the basis of our actions.
career
wibas teams introduce themselves
career
Our values wall
Dafür stehen wir.
about us
Partners & Network
Blog
Join me: a
week as a Specialist
Consultant
career
Why we work at wibas
Here, some of our wibasians tell us what they personally value about wibas.
FINDS THE RIGHT CONTACT FOR YOU:
Jana David
wibas GmbH
Jana David
Otto Hesse St. 19B
64293 Darmstadt
+49 6151 503349-0