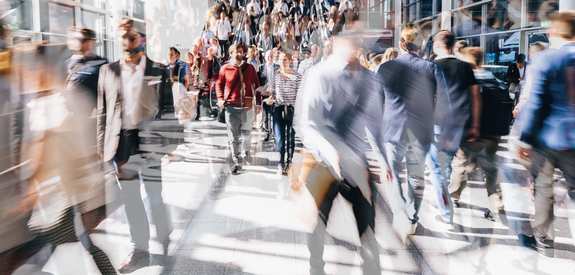 We shape the future with agility and new work.

We design dynamically robust companies - with a comprehensive range of consulting services on topics such as Scrum, Kanban, Design Thinking, Scaled Agile and organizational transformation.

Dynamically robust, adaptable and successful with agility and new work? We support you in your transformation. Agile consulting with extensive expertise in topics such as Scrum, Kanban, Design Thinking, Scaled Agile, agile organizations and classic organizational development.


NEws

Article in the current ZOE: Departure into the unknown
E-T-A Elektrotechnische Apparate, the world market leader for circuit breakers and circuit protectors, revises its corporate strategy every five years. For the regular relaunch, this was to be done with a high degree of participation and with the help of an agile process. This article outlines the procedure, the techniques and the roles used and the results achieved by this update.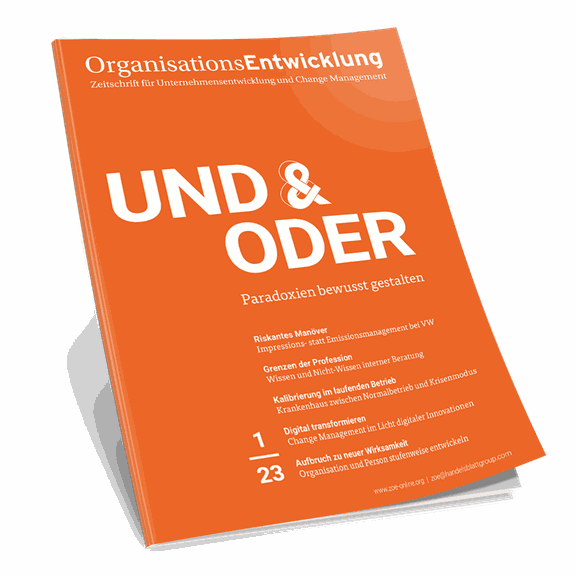 current
Agile User Group Rhine-Main February 2023
The Agile Usergroup Rhein-Main invites you to the online event Coaching Dojo on February 2, 2023 at 5:30 pm.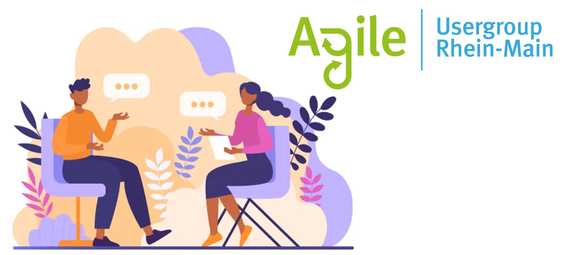 News
Certified Agile Leadership E-T-O
with Olaf Lewitz in March

"Agile" promises resilience, effectiveness and speed for your business. It requires distributed authority, a learning culture, and engagement at all levels. How do we achieve all of this? Do you just tell everyone to work differently now? Learn how in this classroom training on 7th - 9th March 2023 in Darmstadt, Germany, where you'll earn three Scrum Alliance certifications at once: CAL Essentials®, CAL for Teams®, and CAL for Organizations®.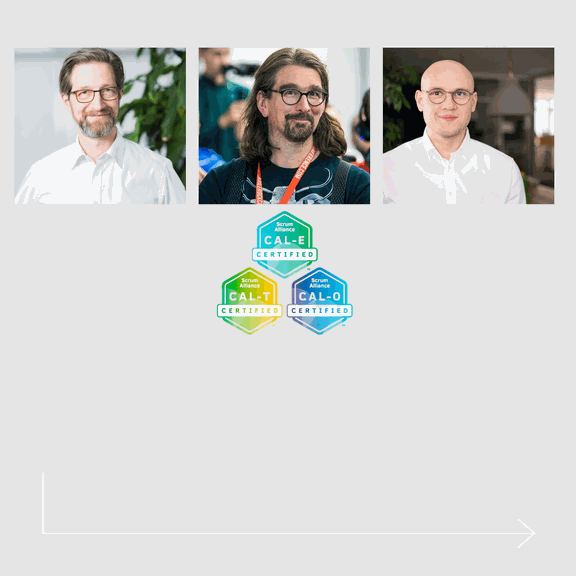 NEws

PMI Chapter Local Group Darmstadt November 2022
Malte Foegen will give a presentation on Scrum or Kanban - which is better? on Wednesday evening, November 9 at the PMI Local Group Chapter Meeting in Darmstadt. The event will take place online and is free of charge. It starts at 7 pm and ends at 8:30 pm.

NEWS
wibas at the Agile Heroes Festival 2022
wibas will be present at this year's Agile Heroes Festival, which will take place via livestream on 12 + 13 Nov 2022. It's all about how you can master an agile transformation. Anna Rudat will also be there with her talk on our map of change.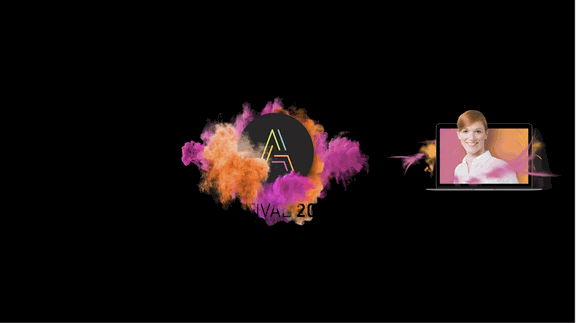 Our Topics
Here you will find the main topics around which our work with our customers currently revolves. We want you to succeed in a complex and digital age. This includes Agile Teamwork, Agile Scaling and Business Agility. As a management consultancy, organizational development has accompanied us as a constant topic for years.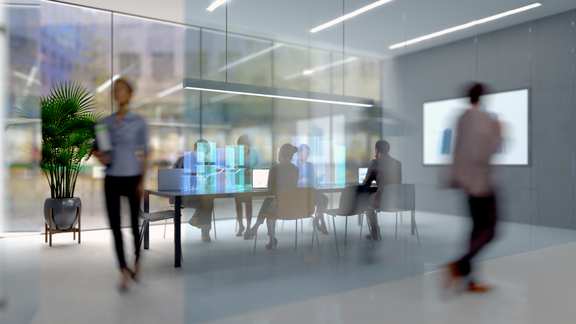 Consulting
Here you will find a part of our consulting services. As a management consultancy, we coach teams, we advise executives and we design transformations. As an agile consultancy, we do this in a way that will convince you and make you successful.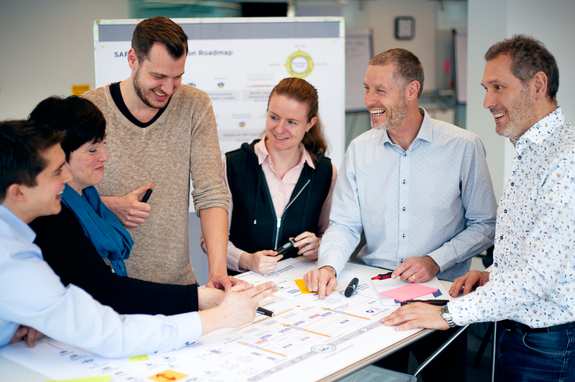 Academy
You want to learn more about agile methods and new work? In our academy you find training courses on Scrum, Kanban, Design Thinking, Scaled Agile, organizational development and much more. The uniqueness of wibas trainings: Experience-based learning. Workshops instead of slide shows.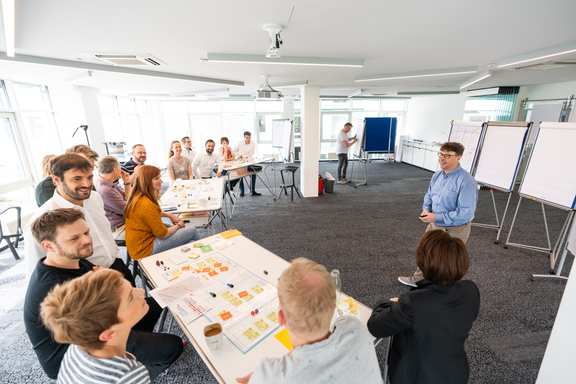 Publications
Our publications and materials for your work in the 21st century.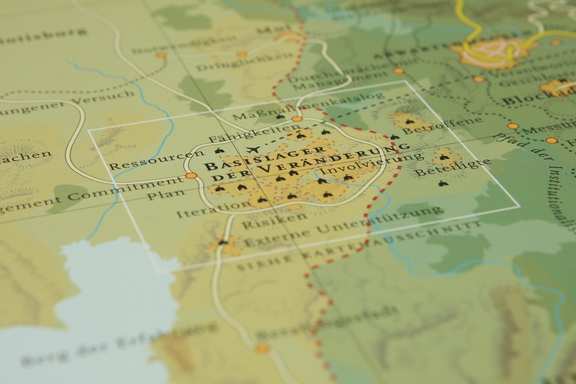 Jobs
Work with us. Find jobs that are shaping the companies of tomorrow. Expect an extraordinary team. Apply now.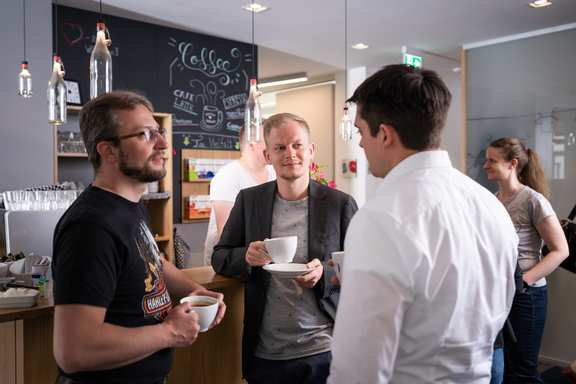 Our Topics
Agile Transformation
What is an Agile Transformation? Prerequisites - Procedure - Success factors - Transformation coaches - Roadmap - Learn more now!
News
New Consultancy for New Work: We are a modern consultancy for work and business in the 21st century.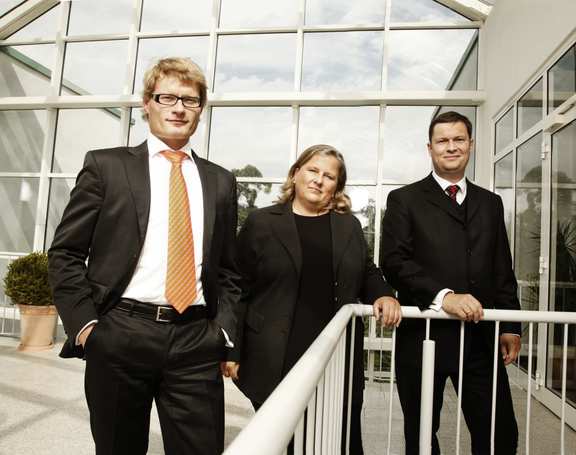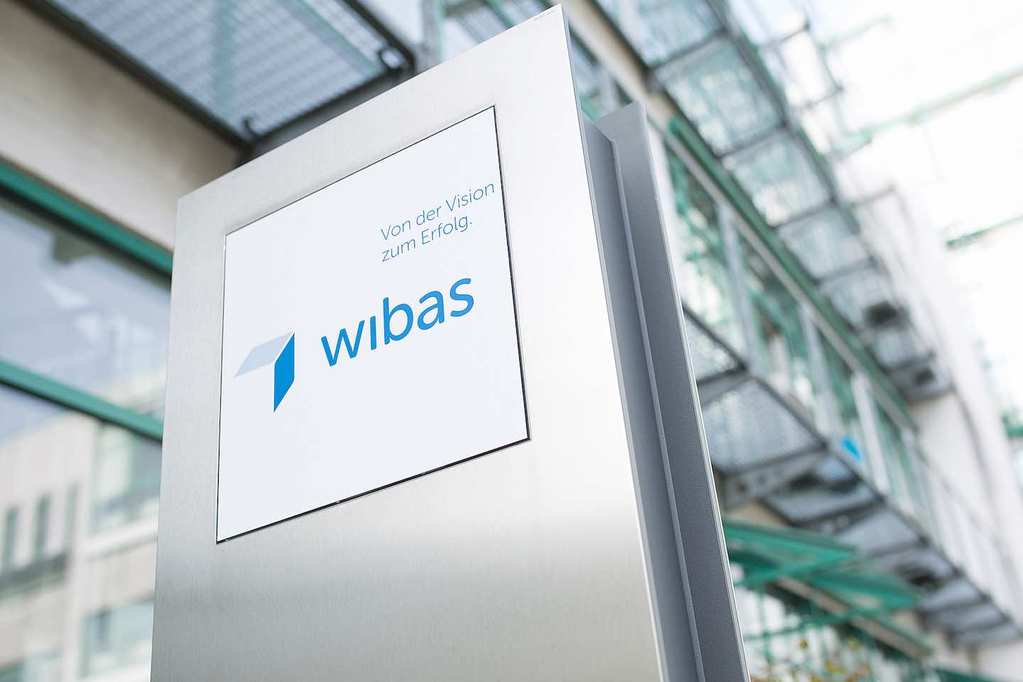 We are always there for you:

wibas GmbH
Otto Hesse St. 19B
64293 Darmstadt
+49 6151 503349 0