News
wibas is at the Scrum Day 2023
From 22.06-23.06.2023 the traditional Scrum Day will take place again in Filderstadt, hosted by Scrum-Events! wibas will be there again as a sponsor with a booth and a presentation.
This year's motto is "GREAT PRODUCTS - GREAT SYSTEMS, SUSTAINABLE."
Scrum Day has been gathering people under one idea since 2007: to use Scrum to make an impact. Better products, faster delivery, satisfied customers, happy people and companies.
What is Scrum Day?

Over the years, Scrum Day has developed into the largest community conference. The main focus is of course Scrum and everything around the popular agile framework. So they also address topics like agile organizational development, agile strategies, agile management, Scrum and agility on a large scale (scaling) and much more. The goal of the event is to offer participants a broad communication platform around agility and Scrum in practice.
Don't miss the talk by Malte and Julia: If you understand Kanban, your Scrum will be better
Julia says Kanban is better than Scrum. Kanban starts from what teams are currently doing and gets better through incremental changes. Meetings can be timed differently. Work can be completed point by point. Increments are independent of a rhythm and can be delivered when they are ready.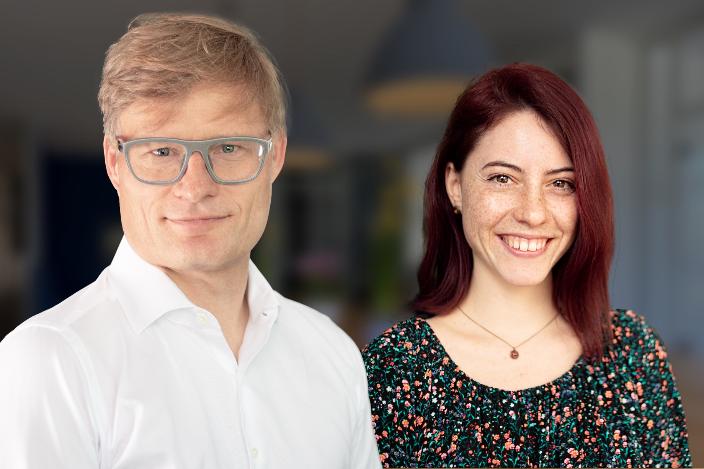 Malte says that Scrum is better than Kanban. The Scrum Guide provides clear guidance on what it means to work agile. This clarity is helpful in making the transition to agile working. Three roles help establish Scrum and improve adoption. Scrum addresses the human side with its values.
Let's take a look at how a Certified Scrum Trainer and a Kanban Trainer get along and who wins. Is it the timebox that wins or the flow? And can we please do away with meetings?
Come to our booth and discuss your questions and challenges with us. There we will also present our "Agile Organization Puzzle", where you can get active yourself and build your own agile organization.
Curious how it was?
We have compiled a small excerpt of our experiences for you, which you can view here