Q&A
What is a retrospective?
In the agile context, a retrospective is an - often regular - team meeting held with the goal of looking back at the most recent collaboration. This is analyzed and measures are derived with the aim of continuously improving the way of working.
The Scrum Event Retrospective:
The purpose of the retrospective is to plan and discuss ways to increase effectiveness and quality. The team reviews the last few weeks of collaboration in terms of individuals, processes, and tools. The team discusses different topics during a retrospective: what went well?, what problems have we encountered, how did we as a team solve these problems (or what is still missing to a solution)?.
In many agile frameworks, retrospectives have a regular place and are conducted at a regular pace. In Scrum, for example, the retrospective is part of the Scrum events and takes place once per sprint cycle (i.e. at least once a month). With the retrospective view on joint collaboration and the problems that arise, the teams attempt to identify the recognized impediments at an early stage and to address them directly: As opposed to just a single "lessons learned session" after a project is completed.

What are the characteristics of good retrospectives?
The retrospective takes place regularly.
The benefit of this event for a team comes from its regularity and the current reference to the past collaboration.
Retrospectives have a concrete result.
One of the most common misconceptions about retrospectives is that retrospectives are not a collective round of complaints. They have at least one outcome in the form of a committed improvement proposal or an experiment that is tried out and evaluated by the team.
Retrospectives follow a structure: The 5 phases of a retrospective

In practice, a proven pattern has been established for conducting retrospectives:
1) Arrive and create a framework: Ensure a good arrival and a trusting framework for the issues at hand.
2) Collect data: What has gone well or not as expected since the last retrospective?
3) Gaining insights: Why are these issues occurring? What were the reasons why something went particularly well?
4) Decide on actions: Specific suggestions for improvement are formulated and all or a selection are committed by the team.
5) Find a good conclusion: Ensure that all team members come out of the meeting well. Especially if intense conflicts have come to light.
Retrospectives should be varied.
The points above provide a kind of overarching guideline for the retrospective. At the same time, they provide methodological freedom on how to design this structure. Good suggestions and ideas for the methodical design of retrospectives can be found at:
www.retromat.org
Retrospectives demand preparation and moderation.
Preparing good and value-added retrospectives takes time. This preparation should be planned in advance. Moderation within the retrospective helps to stay within the structure and to come to a result. At the same time, moderation opens up the freedom for participants to focus entirely on the content and not have to additionally concentrate on keeping to a specific time slot.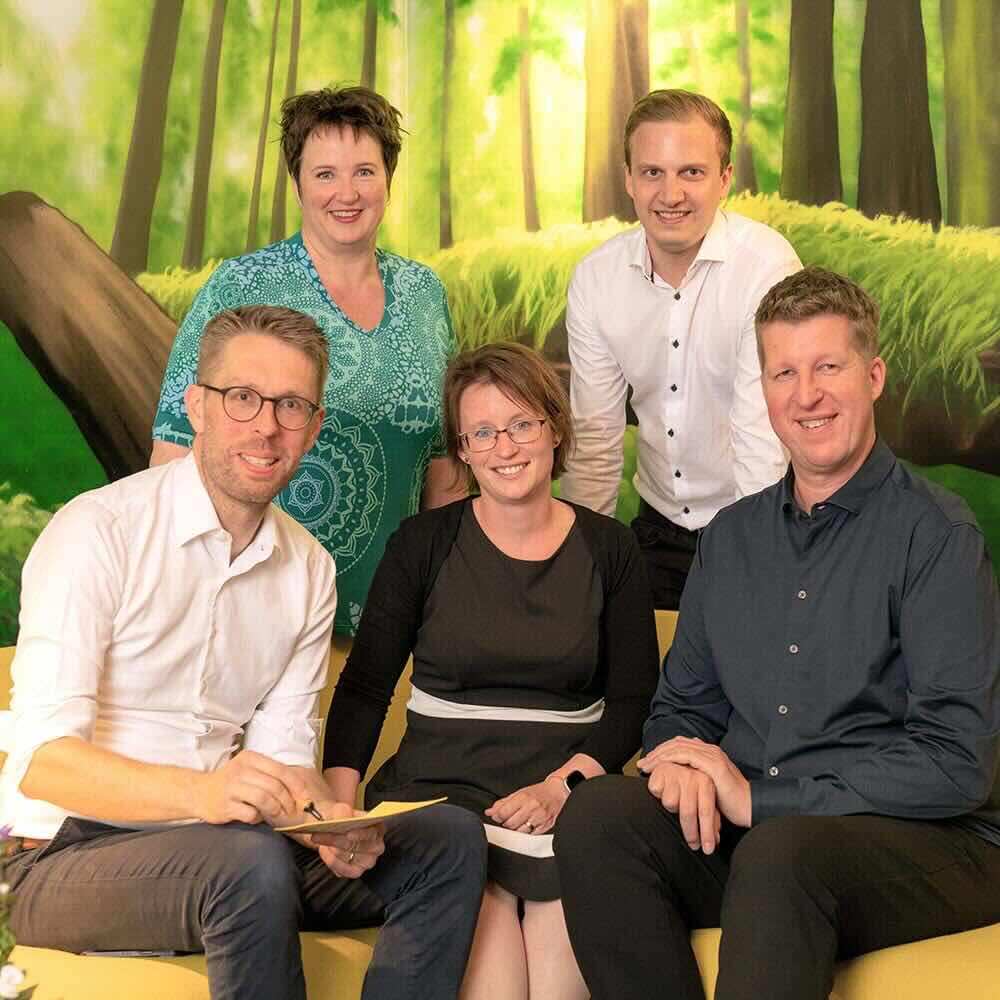 Request support for your retrospective now.

Contact us or make an appointment directly. We are Timo Foegen, Yvonne Fischer, Tina Eisoldt, Daniel Votta and Lutz Koch and are happy to answer your questions. We look forward to your call.
Topics
Scrum
Scrum: the agile framework for developing solutions to complex problems. Creates more value in less time.
Article
Improve your Daily Scrum with this retro format
Your Daily Scrum is not working well? Can you mostly agree with the majority of the following statements? Then it is time to [...]
Consulting
Moderation and facilitation
Our experienced facilitators and moderators will design effective working meetings with you. Our guiding principle is that such meetings are work and deliver a common result.