The Scaled Agile Framework – SAFe – is a scalable and configurable framework that enables working agile with multiple teams or across the entire organization.
SAFe is the "encyclopedia" of Lean & Agile methods
The Scaled Agile Framework is a collection of many agile patterns and methods, the "encyclopedia" of Lean & Agile methods, so to speak. The great added value of SAFe is that it shows ways in which the various agile methods, frameworks and techniques can be combined to create a lean & agile organization. Thus, SAFe includes, among others: Scrum, Kanban, Agile Program Management, Lean & Agile Portfolio, Design Thinking and Lean Startup. SAFe addresses all levels of an agile organization, from teams to multi-teams (Agile Release Train or ART), multi-ARTs, to portfolios. In addition to the agile frameworks, SAFe also provides implementation guidance and techniques (such as for estimating) in many articles.
SAFe is not a blueprint. SAFe cannot simply be rolled out
SAFe is helpful with its collection of roles, artifacts, processes and techniques for designing a Lean & Agile organization. However, SAFe cannot be rolled out as an encyclopedia of agility. In order to use SAFe meaningfully, one must first pick out what is useful for one's own organization from the abundance of patterns. From these building blocks, you then have to create a design for your own organization. And then you can build an agile transformation on that. The advantage of this approach is that it is based on proven patterns.
Don't: "We are doing SAFe now"
A common mistake is that SAFe is not understood as a collection of patterns or an encyclopedia, but as a "ready-to-wear" framework for agile transformation. If you understand that SAFe is an encyclopedia, it quickly becomes clear that a rollout of it is not a good idea. For one thing, there is way too much in SAFe (even if every article in the encyclopedia of agile is useful), and for another, the single encyclopedia entry (or SAFe article) is also not enough to understand a topic in depth. For example, there is an article on Kanban in SAFe, but it does not replace the literature and knowledge about Kanban.
Do: "We are not reinventing the wheel"
The big advantage of SAFe is that we are not inventing the wheel. Over many years, many people have gathered knowledge and experience with Lean & Agile - and put together in patterns what works well together. These patterns are valuable knowledge that saves you from having to start from Adam and Eve. However, the patterns do not replace, nor do they shorten the time of an Agile transformation and the learning and practicing that goes into it.
Four configurations of SAFe
There are four configurations for different sized use cases (Essential, Large Solution, Portfolio, Full). We will briefly introduce the two most important ones.
Essential SAFe
The smallest configuration, "SAFe Essential", includes the "Team" and "Program" levels. In SAFe®, the teams organize themselves with Scrum and/or Kanban. The teams work together in an agile program - the Agile Release Train (ART). An ART consists of 50 - 125 team members in 5-12 teams. Those are responsible for the overall development and value creation of a definable product. The teams work in sprints (called "iterations" in SAFe), which are familiar from Scrum. SAFe recommends a length of two weeks per iteration. The entire ART has a cycle of four to six iterations, or 8 - 12 weeks, which together result in a Planning Interval (PI). The PI is the core of SAFe and PI planning is the central event for starting a PI cycle. PI planning is when all members of the ART come together to synchronize and plan together. At the ART level, there is Product Management (PM). This is the counterpart to the Product Owners at the team level. Among other things, Product Management is responsible for making sure that the right things are being worked on. It coordinates with the product owners and the architects on which features are to be implemented next. Product Management shares the ART's implementation capacity with the architects, who define architecture features to maintain and enhance the ART's technical capabilities. Collaboration within the ART is facilitated by the Release Train Engineer. This is the counterpart at the ART level to the Scrum Master at team level.
Full SAFe
The largest configuration is Full SAFe with the Team, Program, Large Program, and Portfolio levels. Full SAFe describes agile working for large organizations and also takes strategic planning and funding into account. The goal of Full SAFe is - based on the successful model of an ART - to provide agile patterns for companies or institutions. The level for a large program (Large Solution) merges several ARTs into a common unit. In this way, several hundred people can work on an integrated result. At the portfolio level, a portfolio is derived from the strategic themes that flow and fund the implementation of large orders (Epics) in a comprehensive Kanban process. Epics are implemented by programs (or large programs).
Safe Implementation Roadmap

The SAFe Implementation Roadmap is a proven approach for the sustainable implementation of SAFe. The roadmap consists of 12 sequential steps and includes key change principles, among others. At the beginning of the decision for SAFe there is an attractive vision or an urgent need to create the initial momentum for change. This is followed by the introduction of the first ART. Once the first ART has been successfully launched, further ARTs can be implemented step by step, the Large Solution if required, and finally the Portfolio Level. Full SAFe - the agile organization - is then implemented. A coalition of SAFe-qualified supporters, the Lean-Agile Change Agents, serve as supporters and multipliers throughout the process. In keeping with the agile idea, this process is never complete, which is why SAFe calls it "relentless improvement".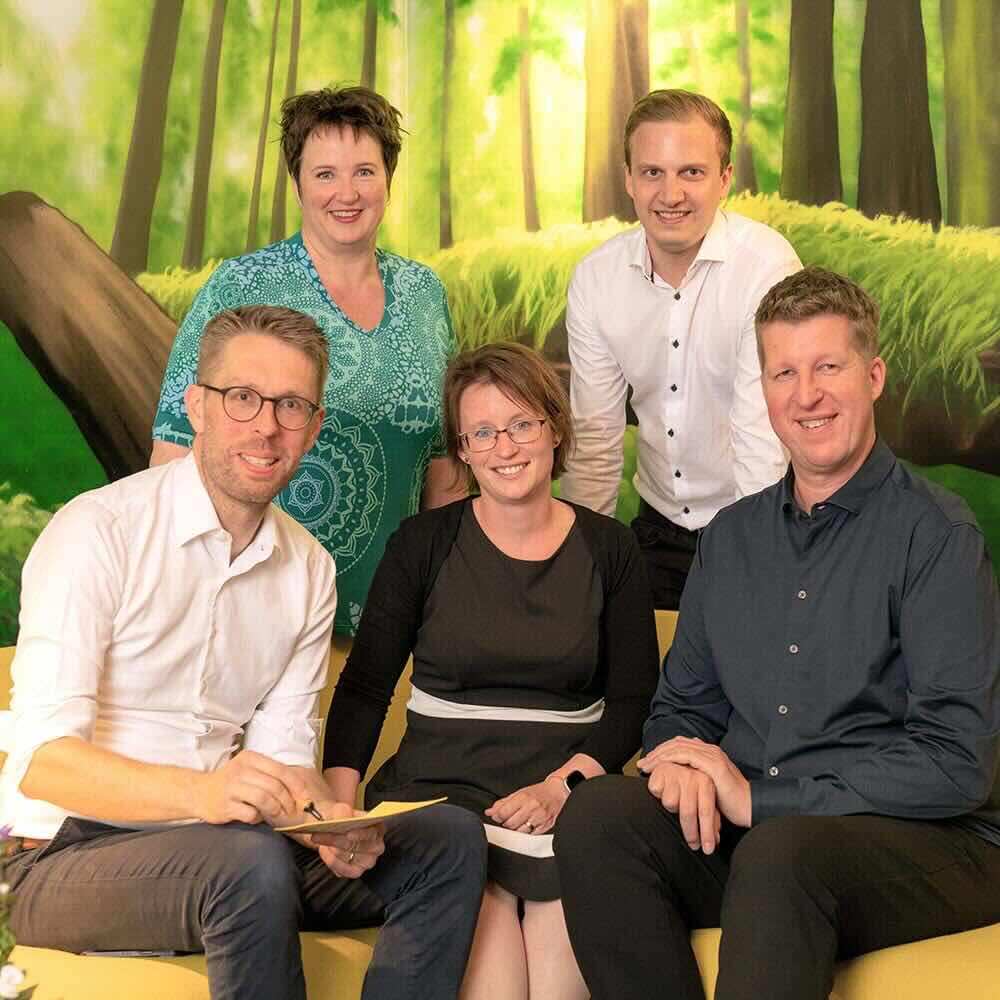 Your partner for agile scaling

Contact us or make an appointment directly with one of us. We are Timo Foegen, Yvonne Fischer, Tina Eisoldt, Daniel Votta and Lutz Koch.

"We are happy to talk to you about your agile needs - and find the right solution for you."
Academy
Leading SAFe® (SA)
The training to get started with SAFe. Three days of interactive immersion in SAFe.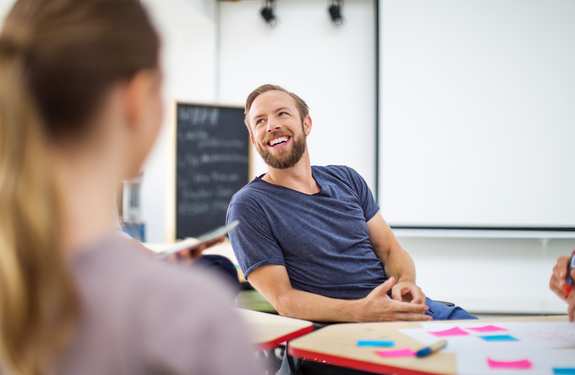 Academy
Implementing SAFe® (SPC)
The training for the implementation of SAFe. Four days of intensive engagement with the framework.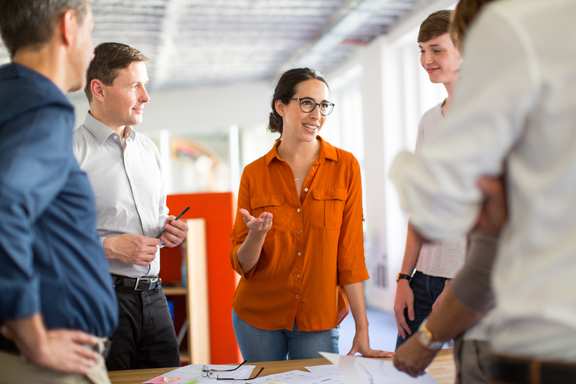 LINK
Scaled Agile Framework website
Click here to go to the original: The Scaled Agile Framework website,.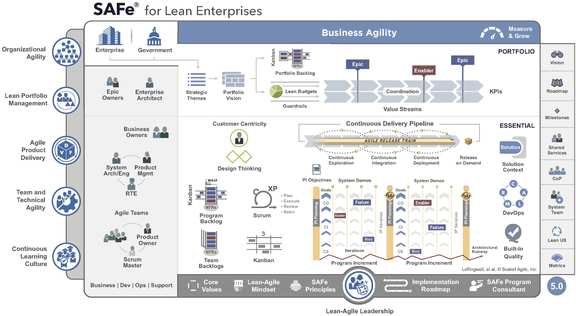 Publications
Organization in a digital age
The book for designing a Lean & Agile organization.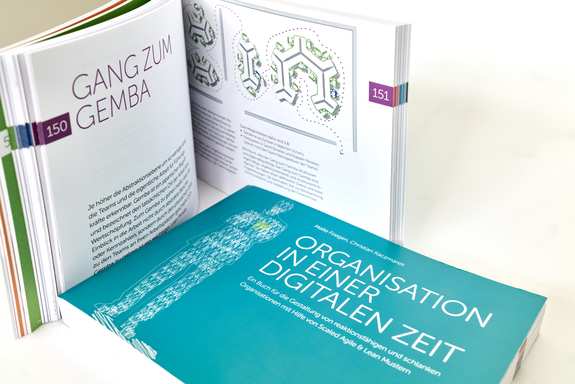 Topics
Why Scaled Agile Framework?
The framework for an agile organization. SAFe offers agile solutions for all levels.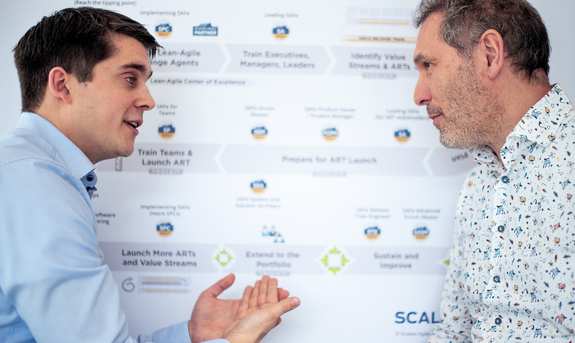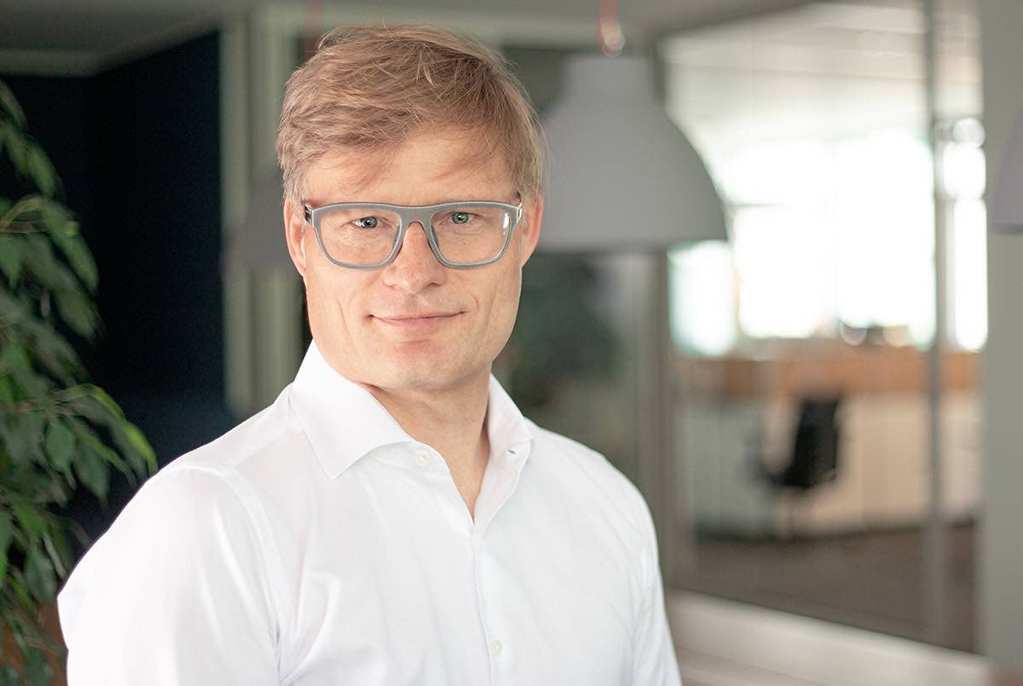 Our Specialist For all questions around SAFe:
Malte Foegen
wibas GmbH
Malte Foegen
Otto-Hesse-Str. 19B
64293 Darmstadt
+49 6151 5033490