Knowledge: basis for success.
How do you achieve new goals, strengthen your competitiveness or further develop your company? We offer trainings that teach the methods and techniques you need.
We offer our trainings in different locations. Please consult the training offerings. We provide the trainings in English, Dutch or German. 
 
Our trainers perform software process improvement projects themselves — often as project managers. Through these projects they gain valuable practical experience. Our trainers provide practical examples and concrete implementation advice. The fact that our trainers work in process improvement projects limits the number of training courses that we can conduct, but it assures their quality.
We provide a welcoming environment:
Training that's a lot of fun
If you are searching for a course in which contents are presented in an interesting and practical way, then come to us. Experience training where you will feel our passion for process improvement and where you will enjoy the course and its contents.
Material
You will receive – depending on the course – a printout of the training slides and other valuable material.
Language
Training courses are conducted optionally in Dutch or English.
Customizing
If you choose to have the training conducted at your premises, then we will be pleased to adjust and customize the agenda, sequence and contents of the training course to meet your specific requirements.
Guaranteed dates
For your planning convenience some of our trainings are offered on a guaranteed date.
The courses with this label will be held in any event. Whereas early birds enjoy remarkable discounts, the guaranteed date provides planning reliability. Courses on guaranteed dates will be held independent of the number of participants.
A selection of quotations from our training participants
"The training is very relaxed and varied. There was a good mixture between presentation and exercises. The trainer succeeded in making all participants enthusiastic about the subject matter and communicating the contents. A highlight of the course was the joint evening meal with French cuisine."
Lutz Tüngler, Bombardier Transportation GmbH

"A very good preparation of material which would otherwise be rather difficult to digest."
Stefan Spielmann, ABB Automation

"A great training with the following features which were superbly combined:
• Sufficient information
• Professional trainer
• Good teaching material
• Great exercises
• Lots of fun
• Super infrastructure and service"
Kourosh Khashabi, Freiberufler

"Attentiveness and friendliness are not compulsory attributes when professionalism is attained. All the more surprising, if they are combined."
Günter Penzenauer, R&B Consulting GmbH

"A very special seminar: both in didactical and culinary terms and conveyed with the wibas team spirit."
Urs Näf, Siemens Switzerland Ltd
Do you have questions?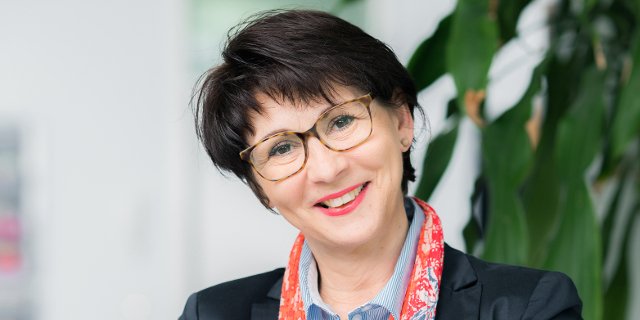 Jana David
Training, Consulting & Events