Contact & Imprint
We are looking forward to talking to you.
wibas Germany
wibas GmbH
Management Consultants
Otto-Hesse-Straße 19 B
64293 Darmstadt
Germany
Tel.: +49 (0) 6151 503349-0
Fax: +49 (0) 6151 503349-33

Board of Directors, wibas Germany
Joerg Battenfeld
Malte Foegen
Claudia Raak
info@wibas.com
wibas Nederland
wibas BV
Sprookjesbosch 53
5629 JB Eindhoven
The Netherlands

Tel.: +31 (0)40 248 9822
Fax.: +49 (0)6151 503349-33

Board of Directors wibas Nederland:
Simon Porro
info@wibas.nl
wibas Switzerland
wibas GmbH
Bahnhofstraße 29
9471 Buchs
Switzerland
Tel.: +41 41 51122-90
Fax: +41 41 51122-91

Board of Directors, wibas Switzerland
Gabriel Bösch
Platform of the EU Commission for Online Dispute Resolution: www.ec.europa.eu/consumers/odr
General Data Protection Regulation for Events
Allgemeine Geschäftsbedingungen - General Terms and Conditions
Disclaimer, Trademarks and Service Marks
Despite careful control we assume no liability for the content of external links. For the content of linked pages their operators are responsible.

wibas, wibas Logo, CITIL, SprintChange and Scrum4 are registered trademarks for wibas GmbH at Deutsches Patentamt.

®: CMM and CMMI, Capability Maturity Model, Capability Maturity Modeling, Carnegie Mellon are registered marks of U.S. Patent and Trademark Office of Carnegie Mellon University.
SM: CMM Integration, SCAMPI, SCAMPI Lead Appraiser, IDEAL, Interim Profile, SEI, SEPG, PSP and TSP are service marks of Carnegie Mellon University.
TM: ITIL and OGC Logo are registered marks of Office of Government Commerce.
TM: iNTACS is a trademark of International Assessor Certification Scheme e.V.
TM: SAFe is a registered mark of Leffingwell, LLC.
®: Scaled Agile Framework is a trademark of Leffingwell, LLC.
®: ISQI GmbH is a registered mark of ASQF.
®: Automotive SPICE® is a registered mark of the Verband der Automobilindustrie e.V. (VDA).

wibas assumes no liability whatsoever for the accuracy or completeness of the information provided on its website.

A partial or complete reproduction or transfer of all texts, images or in any other form of information published on the website is only allowed after written approval of the wibas GmbH.
Do you have questions?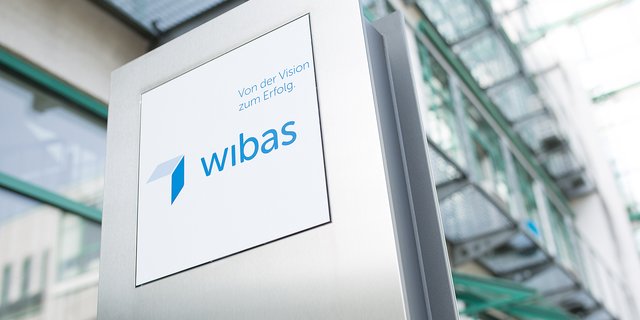 wibas
Management Consultants