What is the benefit of Scrum?
Scrum ensures that the most important requirements are implemented first, and deals effectively with expected changes in requirements.
You can speed up with Scrum to get a usable product
In Scrum, the customer requirements are implemented according to their priority. This ensures that high priority items will be implemented first. Other functions that "are nice-to-have" are implemented last or not at all. Data shows that where about half of a product's features are not used, Scrum can prevent the development of unnecessary work. Scrum focuses on the development efforts, increases efficiency and speeds up the delivery of results.
With Scrum you can increase your productivity
In many projects, the development of unprioritized open issues and problems slows down the progress and creates unnecessary work. In Scrum, these are identified in the Daily Scrum Meeting, prioritized and systematically resolved. This ensures that the team can be operational again as quickly as possible.
The team spirit in your projects and the satisfaction of your employees will be increased with Scrum
The Scrum team plans the activities to implement the requirements, and it organizes itself through mutual commitment and close communication. The autonomy and self-organization of the team significantly improves the satisfaction of individual employees and the entire team.
This article as PDF (127.5 KB)
Do you have questions?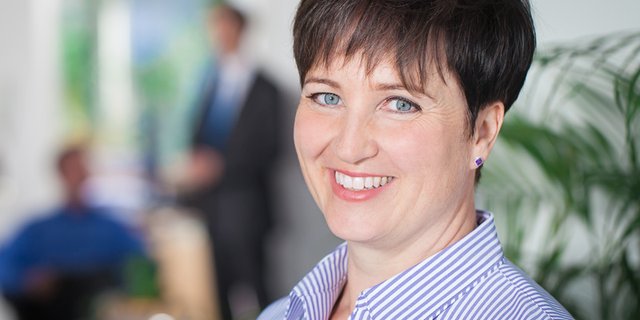 Yvonne Fischer
Director General Operations