Certified Agile Change Manager
The training corresponding to the Map of Change.
Good transformations are fun. And it all starts in this training.
Organizational change faces typical challenges:
How do I implement changes and improvements quickly and broadly? 
How does the management lead the change?
How do I combine change management and agile project management techniques?
How do I measure success?
What must be done in order to ensure that the organization fully endorses and supports the change?
In this training you will learn methods and techniques to deal with theses challenges. The wibas Change Method is a holistic approach that combines techniques, procedures and roles together into one unique system.
Upcoming Training Dates:
The training follows the flow of a change project:
Change Execution: Combining Project Management and Change Management
Compelling Need, Urgency and Vision
Stakeholder and Communication
Establishing an endorsed Status Quo
Working with Management
Change Approach
Managing Change Projects
Rollout - Working with the Organization
Institutionalization
Monitoring the Effect of Changes
Key Success Factors for a Successful Change Approach
Planning Your Own Next Steps
30% lecture and 70% exercises. The exercises are based on your own current challenges and change projects. Expect a lot of variety. We work specifically on your issues and challenges. Through the two-part training you put what you have learned immediately into practice.
"The wibas training Certified Change Project Manager addresses the common everyday challenges in our organization with techniques and solutions that work. I especially liked the integrated exercises that combined new techniques with topics covered earlier in the training. In contrast to "classic" Change Management training courses, this training focuses on the hard facts in Change Management."
Michael Kriebernegg, s IT Solutions
wibas Change Method
With the wibas Change Method our customers manage their strategic projects and implement organizational changes systematically. This approach ensures that the change goals are achieved and that a sustainable impact is made at the working level.
Answers to the most frequent questions:
What is the price for the open training?
You book part 1 and part 2 together.

Trainings in Germany and the EU:
2.850 EUR per participant

Trainings in Switzerland:
4.420 CHF per participant

Pricing information is subject to change. All prices are excluding VAT.
Hotel accommmodation costs are not included.

You will receive all training material at the training location.

We offer attractive discounts on request. Please call us.
When do I implement what I have learned?
This training has two steps.

After a few months when you have had time to put to practice the knowledge and techniques, we continue the training with three days. We explore and address what you have learned from your practical experience and deepen your knowledge. After these additional three days and after you successfully passed the exit test, you receive the "Experienced Change Project Manager" certificate.
What will I achieve?
After this training:
• You applied the key techniques and tools necessary for change projects
• You know the phases and activities of a change project
• You know how a change project is set up and managed
• You practiced how to explain others the techniques and approaches of a change project
• You applied the things you learned to your own change project
• You built a learning and knowledge network with the other participants

Every participant receives a certificate as "Experienced Change Project Manager" after successful completion of the exit test.
What material will I get?
In this training you will receive:
• A folder with the training material
• The Map of Change
• The book "Leading Change" by John P. Kotter
How does the certification work?
Training, practice and examination are the grounds for the certification in the end. To receive the Certified Change Project Manage certificate, you need to pass the final examination and have completed a Change Management project in the practice period.
What are the prerequisites?
Project Management Knowledge
How is the service?


 
The service at our open training courses in Darmstadt includes a cappuccino bar as well as hospitality drinks and small snacks. We invite you to a business meal at lunchtime.
Joint evening meal
We invite the participants of the open training courses in Darmstadt to an exclusive evening meal together. A French cook will spoil you in a cosy atmosphere. You can exchange newly gained knowledge and experience in this delightful, informal setting.
Do you have any further questions or wishes? Call us. We will be glad to help you along.
This could be interesting for you:
Do you have questions?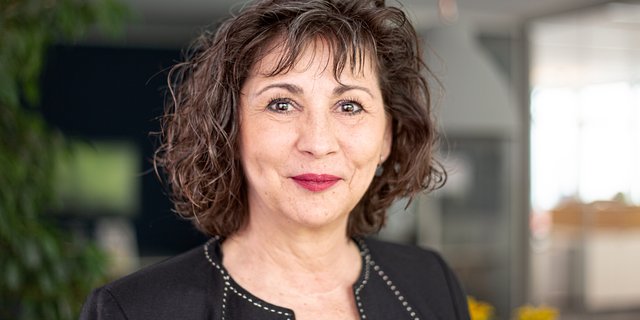 Jana David
Training, Consulting & Events