Certified Scrum Product Owner Training
This two day course is intended for Product Owners, ScrumMasters, customers, clients, project managers, IT managers and sales consultants. The training addresses how to sell, plan, control and manage agile projects with Scrum.
Scrum is a management framework for agile processes that helps to reorganize the "cooperation" between product management and development teams for software development projects.
The Certified Scrum Product Owner training is a registered ScrumAlliance course. Participants that successfully complete the course become Certified Scrum Product Owner™ and receive a 2-year ScrumAlliance® membership.
Upcoming Training Dates:
Answers to the most frequent questions:
Is this a training fitting my needs?
Have you looked into Scrum, read an article or book on the subject? Do you think 'Sounds great, but ...:'
... How do I schedule the project?
... When will it be finished?
... How do I steer the project?
... How do I negotiate with the team?
... How much will it cost?
... How do I offer this project?
... What do I do if price, date and amount must be fixed at the beginning of the project?
... How does an agile project deal with line management, reporting and other stakeholders?
... How do I fulfill my responsibilities as a Product Owner?
What topics do we cover?
• Tasks, privileges and responsibilities of the Product Owner
• Scrum overview (refresh)
• Create products that inspire customers and users
• Requirements: User Stories, Story Points and Business Value
• Leading a self-organized team
• Include quality — from specification to testing and buy-off

• Create and prioritize the Product Backlog
• Estimate project runtime, define milestones
• Progress Control
• Agile Contracts
• Scaling: handle large projects
• Agile Offers

• Communicate and Report
• Enterprise Scrum: process improvements and portfolios
• What can I do wrong as Product Owner?
What is the price for the open training?
In Germany and the EU: 1.950 EUR per participant
Early booking: 1.750 EUR per participant

In Switzerland:
2.950 CHF per participant
Early booking: 2.700 CHF per participant

Early booking rate is valid for booking 6 weeks prior course start. Pricing information is subject to change. All prices are excluding VAT. Hotel accommodation costs are not included. Our open training courses are limited to a maximum of 20 participants.
What are the prerequisites?
One of the following books should be read to be prepared:
• Scrum - Agiles Projektmanagement erfolgreich einsetzen; Roman Pichler; dpunkt 2007

• User Stories Applied; Mike Cohn

• Agile Estimating and Planning; Mike Cohn
What will I achieve?
Upon completion of this course you will be able to lead an agile project with your Scrum Team, from vision all the way to successfull termination.
What material will I get?
PDF material will be given to you at the end of the training.
Do you have questions?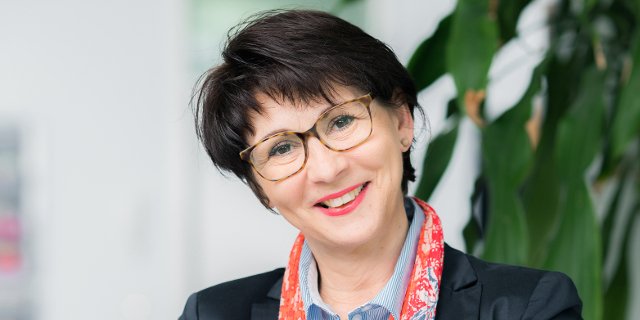 Jana David
Training, Consulting & Events