Certified ScrumMaster Training
This two day training is aimed at Product and Project Managers, Quality Managers and Testers, as well as Team Leaders and Developers. The training gives an understanding of the background and principles of Scrum.
The participants will experience what a Scrum environment feels like, learn how ScrumMasters and coaches handle difficult situations, and receive a broad range of practical tips and methods.
Upcoming Training Dates:
"A comprehensive training including the important success factors to implement and execute scrum projects. Very competent and experienced trainers conveyed the subject in an exciting way. A special highlight was the Team Cooking."
Berthold Hofmann


In addition, we offer this training as a 3-day variant. There we have time to account for further indvidual topics of the participants (e.g. "How do we introduce Scrum in our organization?").
Answers to the most frequent questions:
What topics do we cover?
• Introduction and get to know each other
• Overview: Goals, What is Scrum?
• Agile versus traditional: values, principles, ways of thinking
• Scrum ingredients: roles, meeting, artefacts
• Scrum background: Where does Scrum come from
• Scrum start: from vision to backlog and first sprint planning
What is the price for the open training?
In Germany and the EU:
2-Days-Training: 1.490 EUR per participant
early booking: 1.390 EUR per participant

3-Days-Training: 1.950 EUR per participant
early booking: 1.750 EUR per participant

Training in Switzerland:
2.950 CHF per participant
early booking: 2.700 CHF per participant

3-Days-Training with TeamCooking
1.950 EUR per participant
early booking: 1.850 EUR per participant
What does "early booking" mean?
The early booking rate is valid for booking 6 weeks prior course start. Pricing information is subject to change. All prices are excluding VAT. Hotel accomodation costs are not included. For open trainings in Germany the maximum number of participants is 25.
Why attend a ScrumMaster training?
Have you looked into Scrum, read an article or book on the subject? Do you have the feeling that one or two jigsaw pieces are missing in your understanding of the subject? Are you perhaps already working with a Scrum team, but feel that you are not really making any progress? Do you want to understand the background and principles of Scrum? Do you want to know what it feels like to be part of a Scrum team? Do you want to learn how ScrumMasters and coaches handle difficult situations?

The trainers Andreas Schliep und Peter Beck will take you through the ups and downs of the Scrum framework. Experience two exciting and informative days, after which many aspects will be clearer. Prepare yourself to lead your team to success as a Scrummaster.

Become a Certified ScrumMaster™ and join a worldwide movement!
What will I achieve?
Product or Project Managers
• concentrate on the objectives and features when planning their projects
• obtain an operational, tested and documented product version at regular intervals
• see at all times how the development is really progressing
• easily add changes and new features into the running project
• efficiently plan and monitor even large projects

Quality Managers or Testers:
• all stakeholders feel responsible for the quality of the end product
• a close cooperation between requirements provider and developer avoids misunderstandings
• Scrum provides a framework for continuous improvement
• your work is requested and not shoved aside
• quality management becomes an integral component of product development

Team Leaders or Developers:
• they won't be instructed precisely how things must be done
• they can bring their ideas to be implemented, and somebody makes sure that their arguments are heard
• somebody defends the team against constant reprioritizing and hindering of their work
• somebody clears obstacles in the team's path whose job it is to develop software
• it is no longer necessary for anybody to hear someone say at the project end "I told you so right from the start!"
What are the prerequisites?
Some practicial experience with Scrum is advisable.

Minimum prerequisite is having read one of the following books:
• Agile Software Development with Scrum; Ken Schwaber und Mike Beedle; Prentice Hall 2001
• Scrum - Agiles Projektmanagement erfolgreich einsetzen; Roman Pichler; dpunkt 2007
• Scrum. Produkte zuverlässig und schnell entwickeln; Boris Gloger; Hanser 2008
What material will I get?
• A Scrum Poster
• A Scrum Compact booklet
• Planning poker card deck
• The book "Der ultimative Scrum Guide"

Will I receive an official certificate?
After the training you can participate in the ScrumMaster test
of the Scrum Alliance®. Afterwards you receive your individual and official certificate as "Certified ScrumMaster".
More participant reviews
"A very animated training with qualified, flexible, humorous and "agile" trainers. Great!!! The topics were also wonderfully put across to non-IT staff."
Heiner Ellebracht, eurosysteam GmbH

"Many suggestions, exciting exercises, an interesting learning group and the feeling to be ready for the start with Scrum - what more do you want? :-) "
Christine Ulbrich, SEB AG
The service at our open training courses in Darmstadt includes a cappuccino bar as well as hospitality drinks and small snacks. We invite you to a business meal at lunchtime.
More products and information related to Certified ScrumMaster:
Do you have questions?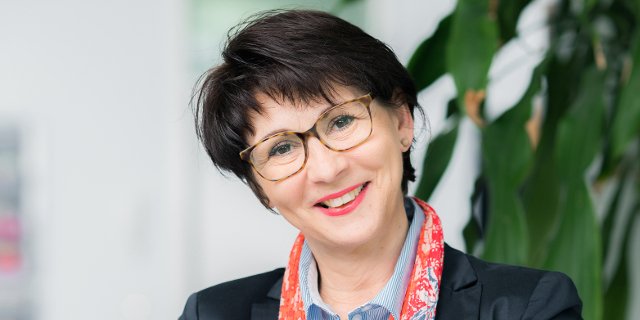 Jana David
Training, Consulting & Events