SAFe® Lean Portfolio Management (LPM)
Lean Portfolio Management is a three-day, interactive course that teaches the practical tools and techniques needed to implement strategy and investment financing, agile portfolio operations and lean management.
In this course you will learn how to build a modern portfolio management system based on Lean Agile principles. In order to leverage the benefits of a "Lean Agile Organization", we also teach you the essential framework and processes at the portfolio level.
This will enable you to use the Portfolio Canvas tool to capture the current and future state of your portfolio and identify key business initiatives to achieve the portfolio vision. In hands-on exercises, you will use a portfolio canvas to define the flow of the portfolio and prioritize Epics for maximum business benefit. The course also provides insight into the creation of Value Stream Budgets and Lean Budget Guardrails, and how to measure portfolio performance.
Upcoming Course Dates:
Learning Goals
Describe Lean Portfolio Management (LPM)
Connect the portfolio to enterprise strategy
Establish the Portfolio Vision
Implement Lean Budgeting and Guardrails
Establish flow with the Portfolio Kanban
Support operational excellence with Agile PMO and CoPs
Coordinate Value Streams
Measure the LPM performance
Build a plan for LPM implementation
Topics Covered
Introducing Lean Portfolio Management (LPM)
Establishing Strategy and Investment Funding
Applying Agile Portfolio Operations
Applying Lean Governance
Implementing the LPM function
In this course, attendees will gain the practical tools and techniques necessary to implement the Lean Portfolio Management functions of Strategy and Investment Funding, Agile Portfolio Operations and Lean Governance.
Participants in the course will have the opportunity to capture the current and the future state of their portfolio with the Portfolio Canvas tool and identify important business initiatives for achieving the future state. Participants will be able to establish portfolio flow with the Portfolio Kanban and prioritize initiatives for maximum economic benefit. The course also provides insights on how to establish Value Stream Budgets and Lean Budget Guardrails and measure the Lean portfolio performance.
Audience
The following individuals will benefit from this course:
Executives and Leaders (CIOs, CEOs, CFOs, CTOs and VPs)
Enterprise Architects
Product Managers and Solution Managers
Business Unit Managers
Program Office Personnel
SPCs and Enterprise Agile Coaches
Human Resources
RTEs
Epic Owners
Exam Details
Exam name: SAFe Lean Portfolio Manager Exam
Exam format: Multiple choice; Multiple select
Exam delivery: Web-based (single-browser), closed book, no outside assistance, timed
Exam access: Candidates can access the exam within the SAFe Community Platform upon completion of the Lean Portfolio Management course
Exam cost: First exam attempt is included as part of the course registration fee if the exam is taken within 30 days of course completion. Each retake attempt costs $50.
Exam Duration: Once the exam begins, candidates have 120 minutes (2 hours) to complete the exam
Number of Questions: 60
Passing Score: 42 out of 60 (70%)
Language: English
Retake policy: Second attempt on exam (first retake) can be done immediately after first attempt. Third attempt requires a 10-day wait. Fourth attempt requires a 30-day wait.
Certification
Attendees who pass the certification exam will receive:
SAFe Lean Portfolio Manager certificate
SAFe 4 Lean Portfolio Manager digital badge to promote your accomplishment online
A one-year certified membership as a SAFe 4 Lean Portfolio Manager, which includes access to the LPM Community of Practice
A SAFe 4 Lean Portfolio Manager certification usage guide with LPM certification marks
Access to a variety of learning resources to support certified professionals during their SAFe journey
Annual Renewal
Membership renewals are one year from the date certification is earned
Prerequisites
All are welcome to attend the course, regardless of experience.
However, the following recommendations will make the training more productive.
• Familiarity with Agile concepts and principles
• Attended a Leading SAFe or SAFe PO/PM course
• Experience working in a SAFe environment
wibas SAFe Courses
Like all our agile training courses, this one is highly interactive, too. In addition to the official SAFe® slides and exercises, we also impart knowledge using informative visualizations - be it on flipcharts or digital whiteboards. We make the content as interactive as possible and avoid long presentations.
wibas trainers are certified SAFe® Program Consultants (SPC) of Scaled Agile or certified SAFe® Program Consultant Trainers (SPCT) of Scaled Agile, Inc. More details about this training can be found on the .
Do you have questions?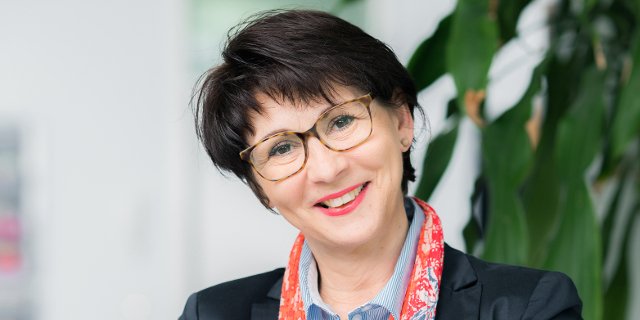 Jana David
Training, Consulting & Events