wibas SAFe® Playbook
Creativity is intelligence at play. Why not boost your organization's intelligence by using the power of co-creation, playfulness and collaboration? That's why we use all these techniques to accelerate your SAFe® implementation journey.




Every implementation journey is unique and complex - there is no standard blueprint and there are no fixed routes. But now the "wibas SAFe® Playbook" is here. It is a collection of useful tools, best practices and fun games for implementing SAFe®.
You will be able to kick-start even the most complex implementation steps, and achieve a higher level of commitment and alignment between all people involved.
By combining the wibas SAFe® Playbook with our many years of experience in implementing SAFe®, you will quickly achieve results: Together we generate tailor-made solutions that will fit your organization's needs.
Let's start this exciting journey together. Believe us: It will be fun.
Play the wibas SAFe Playbook in live sessions
We offer live playing sessions. We play on Miro and talk/chat on MS Teams. Please contact us to set up a playing session and get to know the wibas playbook in detail as well as an insight on how to use it in remote settings.
For the playing sessions your browser must support Miro and MS Teams (Chrome) in order to join the session via browser. For the MS Teams sessions you can also use the . Contact us to set up an individual play session.
Download the wibas SAFe® Playbook here
The wibas SAFe® Playbook contains a set of useful tools, games and techniques - we also call them toolkits - to facilitate and accelerate your SAFe® implementation journey.
READ ME FIRST: How to download and use the toolkits
In the following, you find links to download three of the playbook's toolkits for free. Just send an email to wibas SAFe® Playbook and you will receive an email in reply with the password to open the downloaded zip files. Next read the game instructions to get started with the toolkit.
Note: By sending the email you give permission to wibas to contact you in the future regarding SAFe® offers as well as updates to the wibas SAFe® Playbook.
wibas SAFe® Engine - Understand the two cadences and events of Essential SAFe®
The goal of the game is to ensure that the participants have a good overview of the cadences and events of Essential SAFe®. After completing the game, participants know the following key aspects of all events within both cadences: purpose, participants, frequency, duration, inputs and outputs.

wibas SAFe® Engine (11.4 MB)
wibas Cadence Calendar - Define the perfect events structure for your teams
The goal of the game is to collaboratively structure and define the SAFe® events for your organization. After playing the game, the participants will have found answers to questions like "what kind of events do we need when we implement SAFe®?", "who should participate in these events?", "when do these events take place?", or "what kind of dependencies do we have between events and participants?".

wibas SAFe® Cadence Calendar (1.3 MB)
wibas SAFe® Collaboration Poker - Achieve a common understanding of responsibilities
The collaboration between agile teams is key to successful value-creation. It is often challenging when implementing SAFe® to align the responsibilities across all teams. Collaboration Poker offers a playful approach to achieve a collective understanding of such shared responsibilities. The game is simple and allows teams to solve potential conflicts in this complexity.

wibas SAFe® Collaboration Poker (5.5 MB)
Coming up next
The wibas SAFe® Playbook is constantly emerging. Stay tuned for our upcoming wibas SAFe® Playbook Items:
Templates for Remote Events
Prepare for ART Launch: Content Alignment & Readiness Workshop Series
Metrics for Team and ART Level
Do you have questions?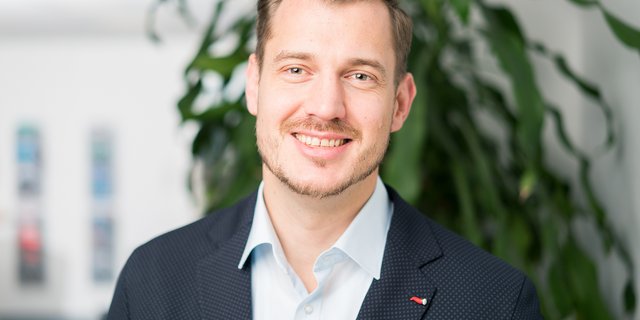 Matthias Racke
Executive Consultant