wibas Cadence Calendar for SAFe®
Define the perfect events structure for your teams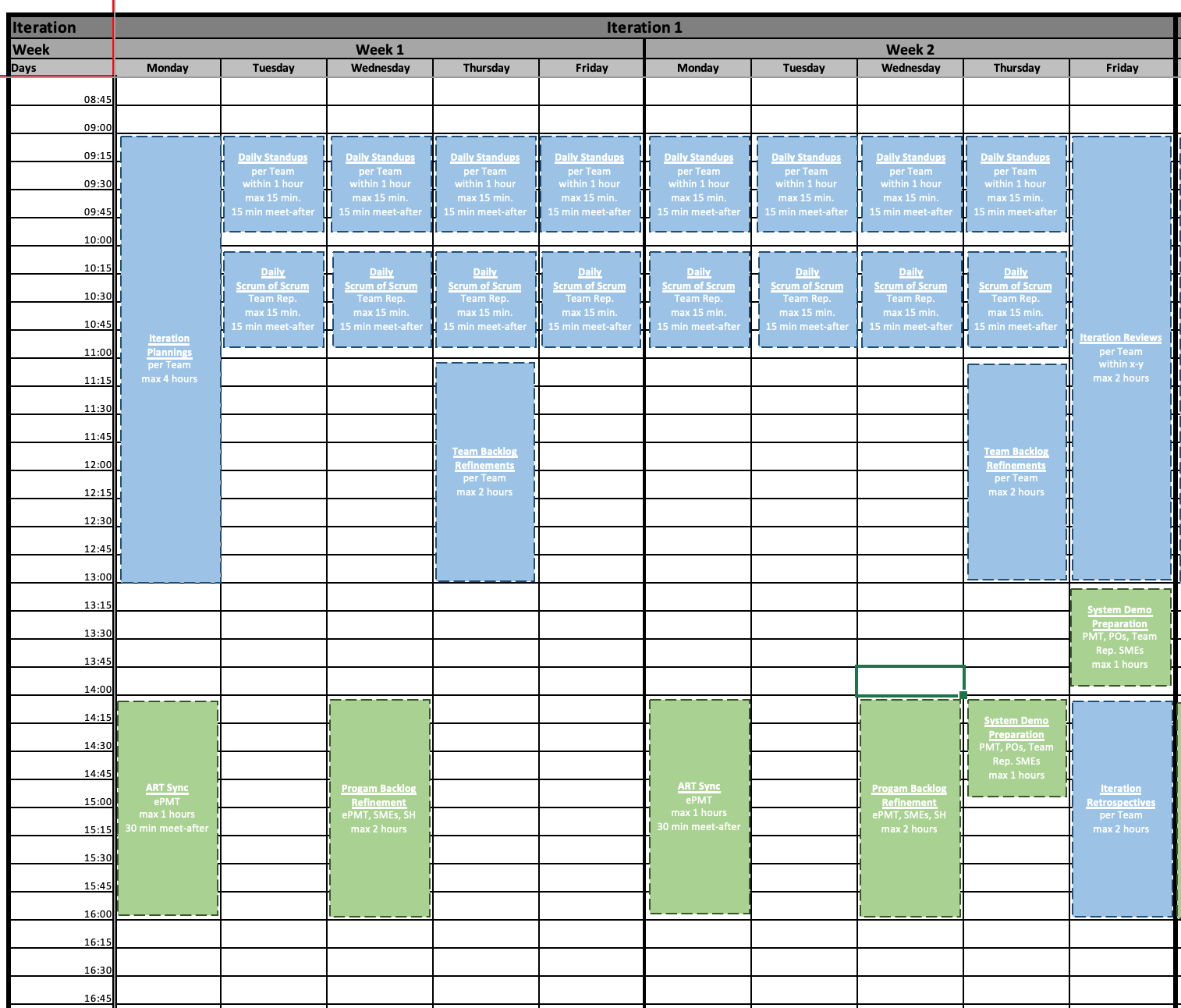 Once the decision has been made to implement SAFe® and set up an Agile Release Train (ART), a number of questions arise regarding the event structure. The framework describes all the events at the different levels, but leaves room to decide how to set them up in detail. In addition to the SAFe events, there are often other events to consider, for instance meetings for the line organization.
The wibas Cadence Calendar for SAFe® offers a playful approach to apply the framework's specified events enriched with good practices from our SAFe® implementation experience. Like all games in the wibas Playbook for SAFe®, this game is so simple that the participants can focus on content knowledge and not on game technicalities.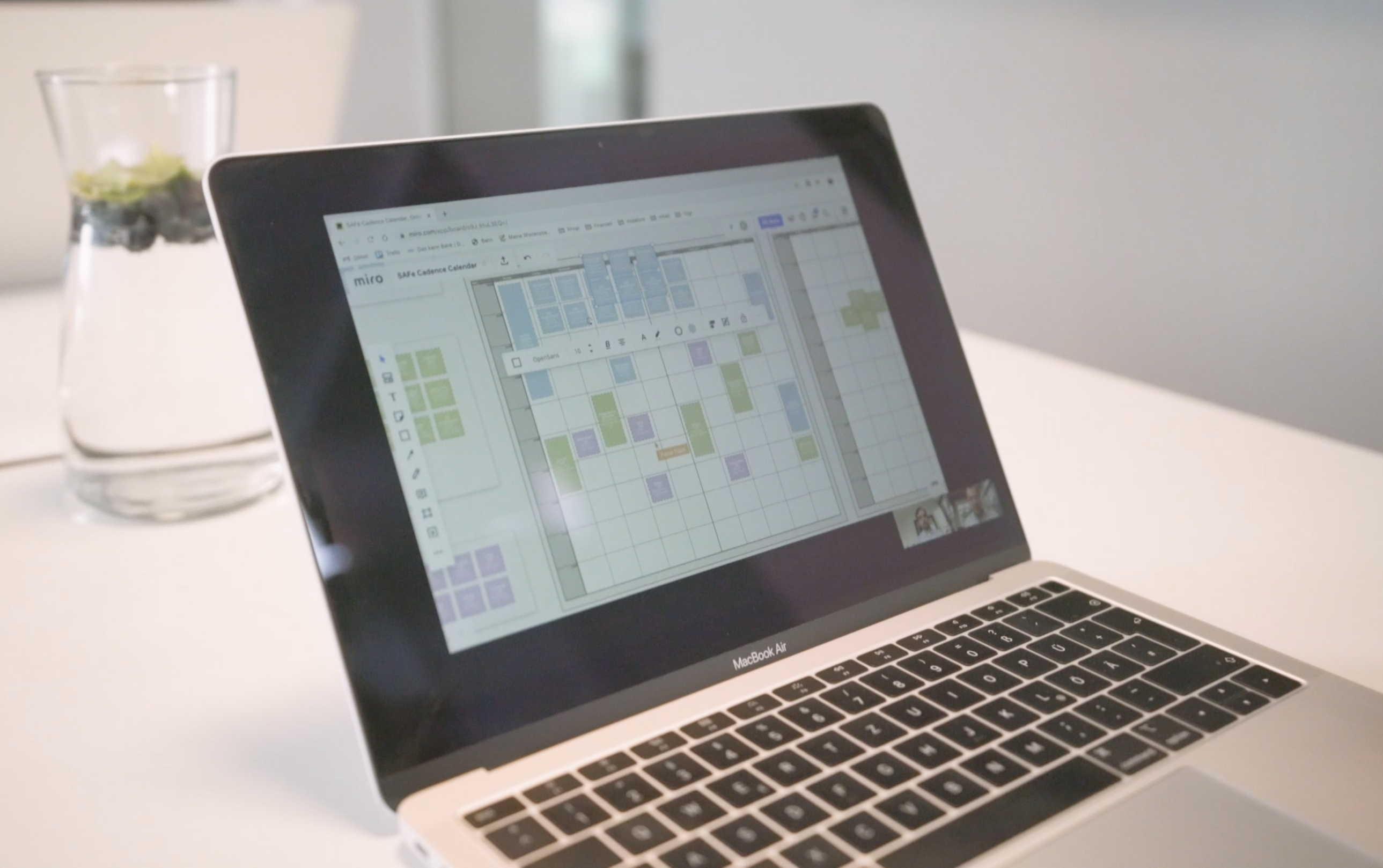 Goal of the Game
The goal of the game is to collaboratively structure and define the SAFe® events for your organization. After playing the game, the participants will have found answers to questions like "what kind of events do we need when we implement SAFe®?", "who should participate in these events?", "when do these events take place?", or "what kind of dependencies do we have between events and participants?".
Game materials
Game instructions: This document
Virtual Variant: miro Board as import file (rtb)
Excel-File with the following worksheets:

Introduction: Standard SAFe® events, good practices and adaptable event templates
TEMPLATE I: An empty calendar with five two-week iterations
TEMPLATE II: An empty calendar with five two-week iterations and with dedicated columns per event types e.g. Iteration, PI, etc.
Example Program Calendar: A simple Essential SAFe® example with standard events for an Iteration and a PI.
How to download and use the wibas Cadence Calendar for SAFe®
Download the wibas Cadence Calendar for SAFe® toolkit for free. Just send an email to wibas Playbook for SAFe® and you will receive an email in reply with the password to open the downloaded zip file. Next read the game instruction to get started with the toolkit.
Note: By sending the email you give permission to wibas to contact you in the future regarding SAFe® offers as well as updates to the wibas Playbook for SAFe®.
wibas Cadence Calendar for SAFe® (1.3 MB)
Do you have questions?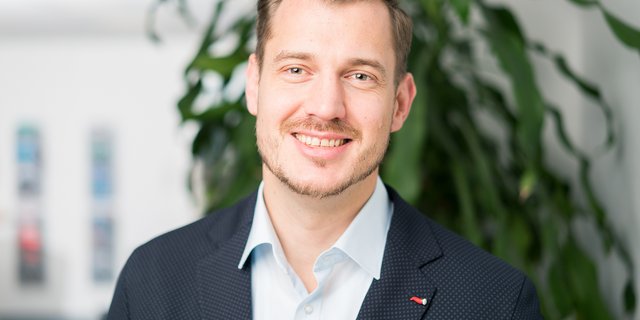 Matthias Racke
Executive Consultant