Scaled Agile Framework (SAFe)
The Scaled Agile Framework (SAFe) is one of the most common frameworks for scaling agile and Scrum. SAFe is based on Lean and agile and offers a framework for the Team-level, Program-level and the Organization/Portfolio-level.
Advantages of the Scaled Agile Framework (SAFe) include:
You can quickly design and tailor an initial blueprint for your agile organization and jumpstart its implementation.
The SAFe Program- and Portfolio levels are well-designed and are fully based on Lean and agile principles.
SAFe includes various well-documented techniques, roles, meetings and artifacts.
Program Increment and Product Increment
SAFe implements scaling by introducing a development cycle at a higher abstraction level: The Program Increment. This approach addresses the size and complexity of larger projects and programs with multiple development teams. Requirements are adequately addressed and decomposed, and resulting products are integrated, tested and delivered at both abstraction levels. 
Larger requirements (features) are specified and implemented at the Program level. A feature has a maximum size so that it can be implemented within one larger cycle (the Program Increment) of 2 to 3 months. A feature may be implemented by multiple teams.
Features are decomposed into stories at the Team-level. Stories are requirements that are so small that they are implemented within one Sprint (1-4 weeks). Each team delivers a product increment at the end of the Sprint.
The product increments of all teams are integrated and tested at the Program Level. An integrated System Demo is given after each Sprint.
Development Cycles are synchronized
Scrum teams that jointly develop a product organize their work in synchronized Sprints. All teams have a synchronized 'Takt' / sprint duration. The SAFe Framework suggests a Program Increment period of 5 Sprints and has a duration 10 weeks.
The Program Increment cycle follows a PDCA cycle (Plan-Do-Check-Akt) at "Feature" Level:
Release Planning (=Program cycle planning): This is just like Sprint Planning, only at Feature-level and for the larger Program Increment cycle (2-3 months).
Program Backlog Refinement: The Program Backlog is jointly prepared and updated. The Program Backlog is just like the Product Backlog at team-level, only one abstraction-level up, specifying and prioritizing features. 
System Demo (Program cycle review): The resulting integrated product is tested and demo-ed after every Sprint and of course at the end of the Program Increment.
Problem Solving workshop (Program cycle retrospective): All development teams jointly evaluate the way of working during the past Program Cycle and they brainstorm and decide what will be improved about it in the upcoming cycle.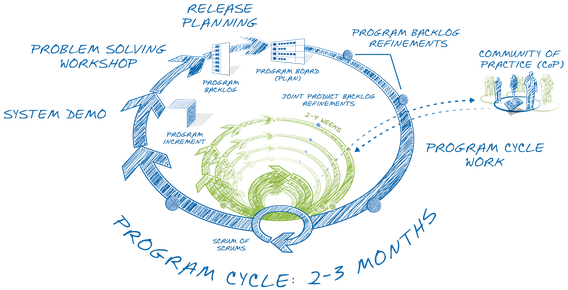 Program Portfolio Management
The Scaled Agile Framework offers a second level of abstraction at the organizational level. A Portfolio of one or more Programs is planned and governed making use of Lean and agile principles, techniques and tools.
Agile budgeting principles are followed: Budgets are re-allocated to Programs at least twice annually.
An agile Portfolio is prioritized using the Portfolio Kanban system.
Portfolio definition and Program execution are decoupled: Program execution is delegated to the individual programs.
The most important metric for Portfolio governance is working software at the program level.
Will you implement the Scaled Agile Framework? Please call us!
We are your partner for a successful implementation of SAFe in your organization.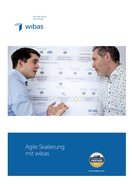 Download wibas SAFe Services and Trainings Brochure
Please call us and we will help you getting started and being successful with the implementation.
Do you have questions?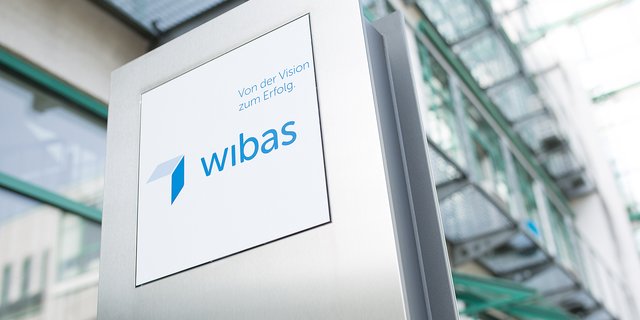 wibas
Management Consultants
×
Leading SAFe® 5
Trainer: David Croome, André Kammerlander
Language: German
City/Duration: remote, Germany, Austria, Switzerland, 3 days
×
Leading SAFe® 5
Trainer: Vincenzo Parisi, André Kammerlander
Language: German
City/Duration: remote, Germany, Austria, Switzerland, 3 days