Leading SAFe® (SA)
Are your teams using Scrum successfully?
Are you facing the challenge of how to scale these teams?
We have the right training for you!
Due to the current situation, especially the contact-reducing measures, we offer our trainings as virtual live trainings. Read more here.
During this three-day course, attendees will gain the knowledge necessary to lead a Lean-Agile enterprise by leveraging the Scaled Agile Framework® (SAFe®), and its underlying principles derived from Lean, systems thinking, Agile development, product development flow, and DevOps.
Participants in the class gain insights into mastering Business Agility in order to thrive in the competitive market. They discuss how to establish team and technical agility and organize and re-organize around the flow of value. They also learn and practice the skills for supporting and executing PI Planning events and coordinating multiple Agile Release Trains (ARTs). Participants in the class explore the importance of adopting a customer-centric mindset and design thinking approach to agile product delivery. Learners also develop an understanding for implementing a Lean Portfolio Management function in their enterprise.
Attending the class prepares individuals to take the exam and become a certified SAFe® Agilist (SA)
Upcoming Course Dates:
Learning Goals
Lead the transformation to Business Agility with SAFe
Become a Lean-Agile Leader
Understand customer needs with Design Thinking
Enable Agile Product Delivery
Implement Lean Portfolio Management
Content
Thrive in the Digital Age with Business Agility
Become a Lean-Agile Leader
Establish Team and Technical Agility
Build Solutions with Agile Product Delivery
Explore Lean Portfolio Management
Audience
The following individuals will benefit from this course:
Executives and Leaders, Managers, Directors, CIOs, and VPs
Development, QA, and Infrastructure Management
Program and Project Managers
Product and Product Line Management
Portfolio Managers, PMO, and Process Leads
Enterprise, System, and Solution Architects
Exam Details
Name: SAFe 5 Agilist Exam
Format: Multiple Choice
Delivery: Web-based (single-browser), closed book, no outside assistance, timed
Access: Candidates can access the exam within the SAFe Community Platform upon completion of the Leading SAFe course
Duration: Once the exam begins, candidates have 90 minutes (1.5 hours) to complete the exam
Number of Questions: 45
Passing Score: 34 out of 45 (75% passing score)
Certification
Attendees who pass the certification exam will receive:
SAFe Agilist certificate
A SAFe 5 Agilist digital badge to promote your accomplishment online
A one-year certified membership as a SAFe Agilist, which includes access to the SA Community of Practice
A SAFe Agilist certification usage guide with SA certification marks
Access to a variety of learning resources to support certified professionals during their SAFe journey

Certifications expire one year from the date the certification is earned. Renewal fee is $100.
Prerequisites
All are welcome to attend the course, regardless of experience. However, the following prerequisites are highly recommended for those who intend to take the SAFe® 5 Agilist (SA) certification exam:
5+ years' experience in software development, testing, business analysis, product, or project management
Experience in Scrum
wibas SAFe Courses
Like all our agile training courses, this one is highly interactive, too. In addition to the official SAFe® slides and exercises, we also convey knowledge using informative visualizations - be it on flipcharts or digital whiteboards. We make the content as interactive as possible and avoid long presentations. wibas trainers are certified SAFe® Program Consultants (SPC) of Scaled Agile, Inc. More details about this training can be found on the official SAFe® website.
Do you have questions?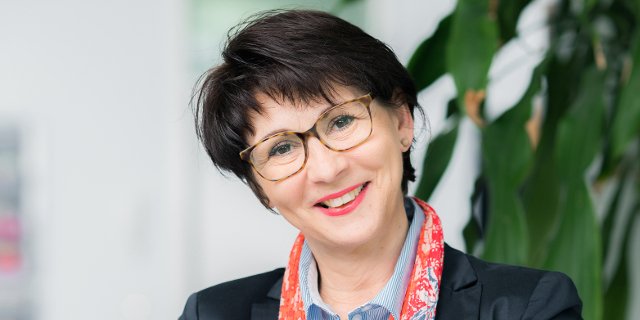 Jana David
Training, Consulting & Events