We believe that SAFe and Kanban can learn from each other. The idea was triggered by the SAFe 6.0 update, which emphasises "flow", i.e. the acceleration of flow, as an essential aspect. One thing first: it is important for us not to dilute frameworks and methods. However, we are convinced that SAFe Transformation can become even better with an understanding of the change management methodology Kanban.
SAFe 6.0
In our eyes, the most important change in the SAFe 6.0 framework is the acceleration of the flow of results. "Flow" now appears several times: Team Flow, ART Flow, Solution Train Flow, Portfolio Flow. That's all well and good, but what exactly is this "flow"? And how do we get there? We want to take a closer look at these aspects here.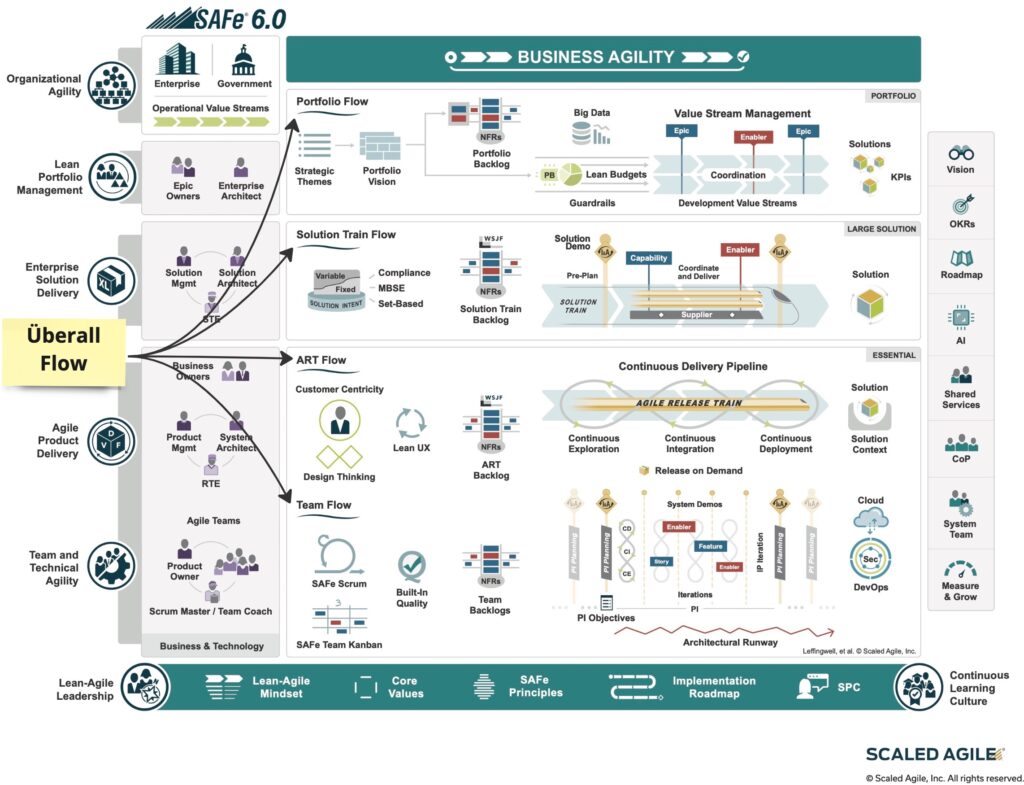 Need a more detailed update before going further in the text? In the blog article "SAFe 6.0: More flow and business agility in the Scaled Agile Framework" Malte has summarised and explained the changes of the SAFe 6.0 update.
Scaling and flow control
Topics such as agile scaling and Kanban are among our core competencies at wibas. As a SAFe Practice Consultant, Franziska has been working on scaling in depth since she joined wibas. Julia and Astrid are two accredited Kanban trainers. We agree: If you understand Kanban, your SAFe will be better.
Here we want to share with you some insights on how, in our understanding, SAFe can be better implemented as a kind of "knowledge encyclopaedia" once you have penetrated Kanban as a change management method.
How do we actually come to Kanban in this context?
Bringing work into flow is an essential aspect of the change management method Kanban and part of the six Kanban practices. By visualising and limiting parallel work, the flow of work is controlled and optimised. For this to work, explicit agreements, regular feedback loops and joint improvement through experimentation are essential.
Agility is delivering the right work at the right time.

Managed replenishment and delivery options maximize agility.
In complicated and complex work environments, we want to ensure that we are working on the right things at the right time and can react quickly to changes by controlling the flow of work.
Kanban uses various metrics to make the actual flow of work measurable. System Lead Time, Customer Lead Time, Flow Efficiency and more are all metrics used in the Kanban method in the context of flow control. Lead time distribution can be used to determine delays. This is the first step to better understand system delays, for example caused by dependencies, and to be able to mitigate them in the next step.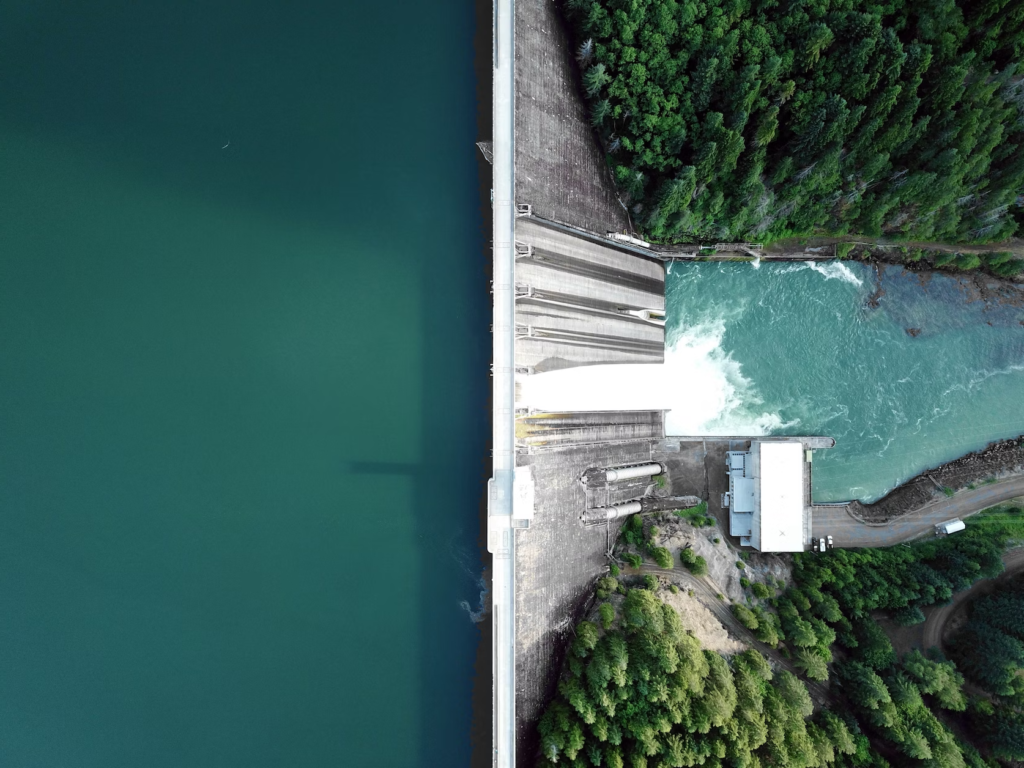 Kanban helps to uncover bottlenecks. You could also say: Kanban helps to find out where our workflow gets stuck. Understanding the nature and location of these bottlenecks influences how we act as a Kanban team. According to Goldratt's Theory of Constraints, the throughput of a system is limited by at least one bottleneck. This means that a system as a whole can only move as fast as the slowest process step.
That's quite nice. How does that help us now with SAFe?
The innovations in the SAFe 6.0 framework aim to streamline the delivery process so that the right value is delivered to the customer in the shortest possible time. So they aim to deliver the right thing at the right time (you remember? 😉). This applies to all levels of SAFe: Team, Agile Release Train (ART), Solution Train and Portfolio. These updates help organisations respond quickly to market demands and better serve their customers.
Theoretically understandable, but not yet catchy enough?
If you want to experience real "flow" and understand in a short time what reads so simple in theory, then take a look at our simulations. True to the motto: Experience agility instead of talking about it.
Do you have any questions about Kanban or SAFe? Then take a look at our academy:
Questions?
Feel free to write to us, we look forward to hearing from you!