Agility – the solution to all problems: We no longer run over project time and budget, our clients are always satisfied with the results of our work and we work fulfilled and motivated. Agile methods are often seen as a way to achieve such results. But does such a miracle cure even exist? One thing is for sure, there is a market.
Agile Culture
Agility provides one thing above all, a culture with values and principles that can change a company from the ground up if you get involved in it.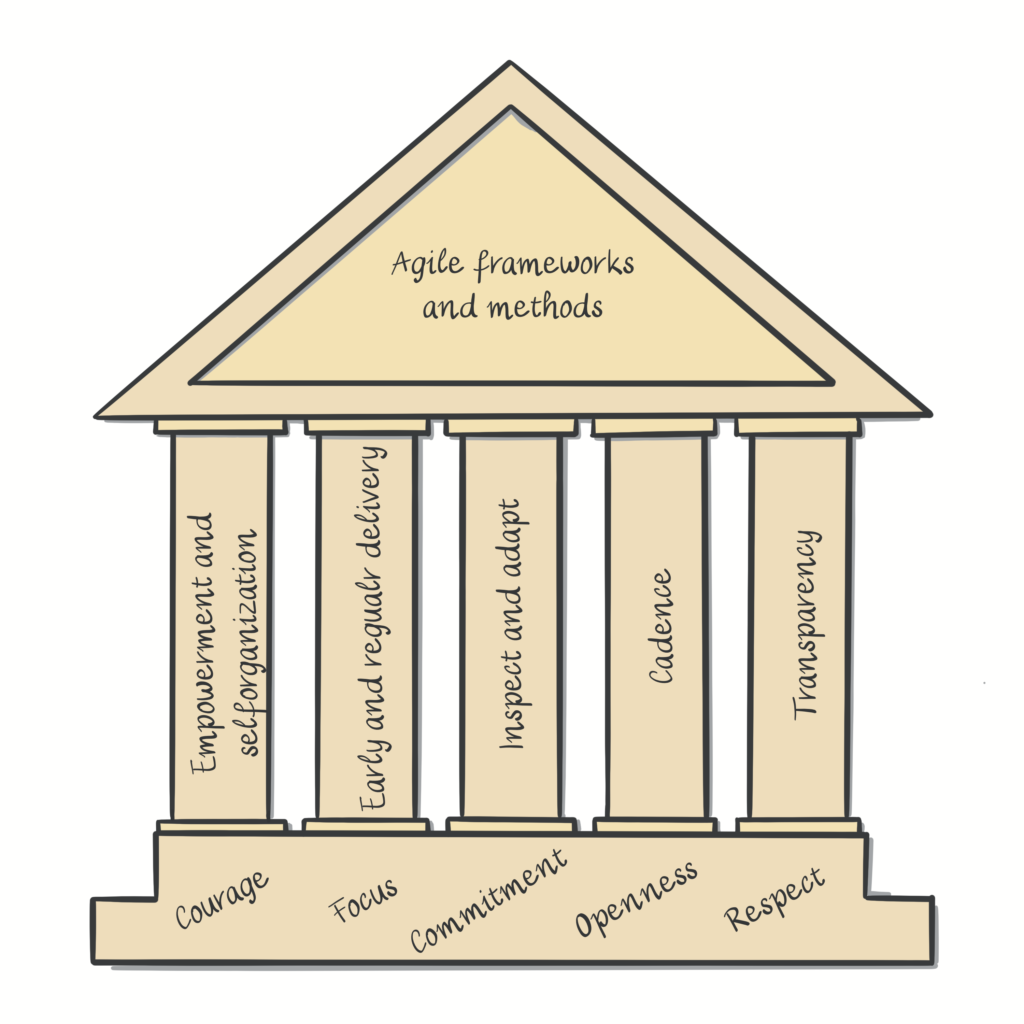 Agile Temple (Scrum values & principles for high performing teams).
While the values form a firm foundation for each individual and thus the organization, the principles can be understood as pillars that hold the organization up. The roof then consists of that method that is most useful for people, work processes and environment.
Similar definitions of values and principles can also be found in the Agile Manifesto and all agile and lean methods from Design Thinking and Lean Startup to Scrum and Kanban. Without those values and principles, the entire building starts to crumble.
The method as a blueprint solution for all problems does not lead to success. Only values and principles – in other words, culture – bring life to organizational structures.
Agility as a Miracle Cure for Project Budget and Schedule Overruns.
Readily bought, often not as successful as desired, but why? What agile does, is to quickly make transparent what is causing the overrun. Agile work creates exactly this transparency through a few good practices, such as incremental approach with reviews and retrospectives. For instance, in a retrospective, it might come to light that due to the long processes in purchasing, the work can't be done in the appropriate amount of time. If the organization then eliminates the cause of the long processes, agile has actually helped to prevent or at least reduce budget and project time overruns. So agile is not the solution but provides the opportunity to identify root causes. What then? Eliminate the causes or don't.
Agility as a Miracle Cure for Satisfied Customers.
What organization wouldn't want all of its customers to be satisfied with the outcome of the project? Organizations that work in an agile way and manage to involve their customers have an advantage over their competitors: the chance to have more satisfied customers. Those who involve their customer in the requirements specification will develop a common understanding with the customer of "what" they need and more importantly "why" they need it. If you know what the actual benefit is for your customer, you can respond proactively and develop better solutions.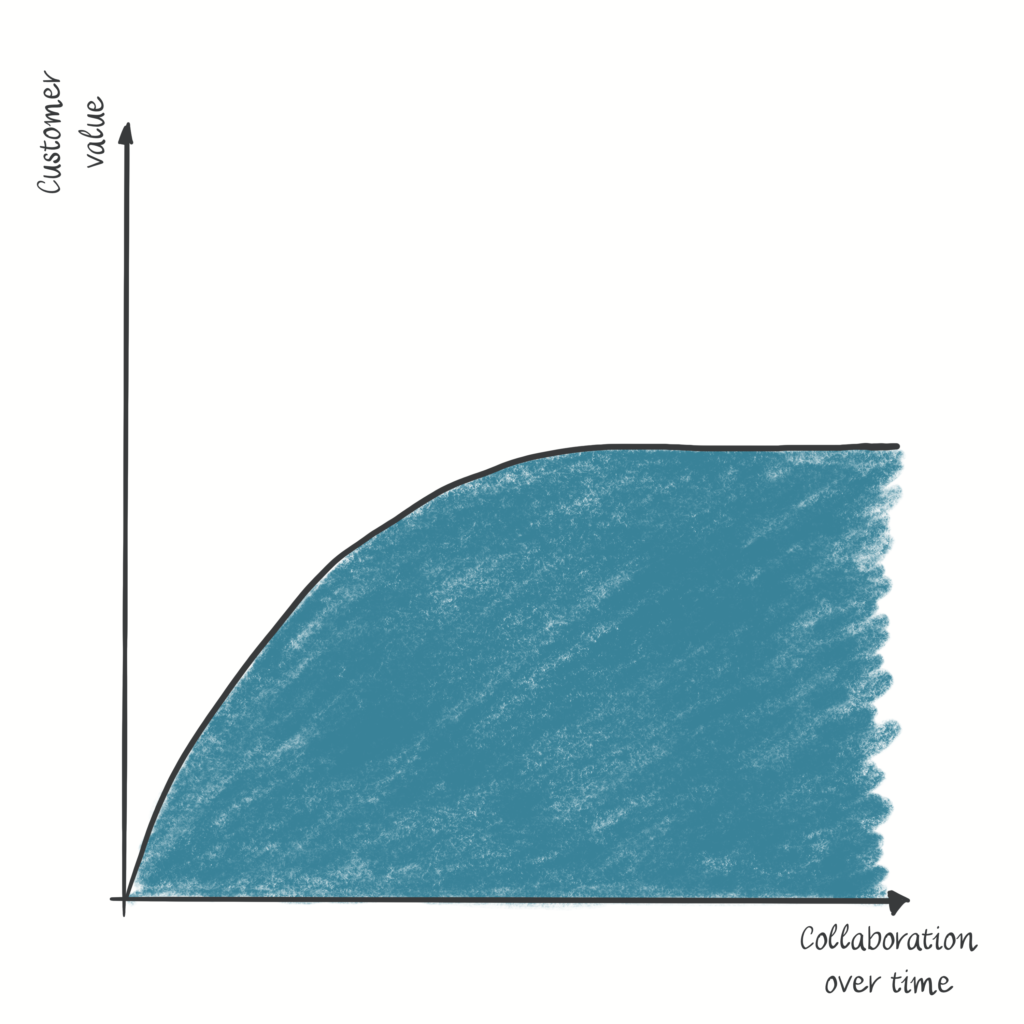 Another way to engage customers is through reviews, to gather feedback from the customer early and regularly. The earlier I know what the customer wants or whether I have understood him correctly, the sooner I can adjust the result. And thus create a product or service with the greatest added value for the customer. Result: Satisfied customer. And through what? The Agile values & principles: Transparency, early & regular delivery, inspecting & adapting and of course courage to show unfinished results.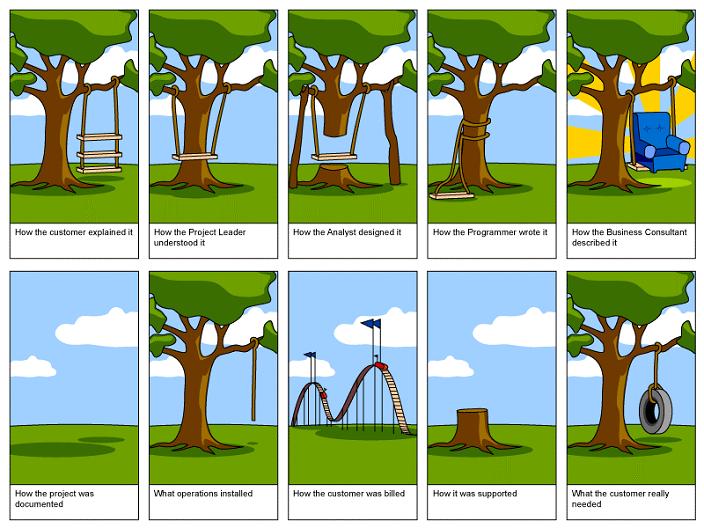 Agility as a Miracle Cure for Satisfied and Motivated Employees.
The self-organized and intrinsically motivated employee is, it seems, the new target image for organizations. An employee who has the good of the company in mind, makes decisions accordingly and takes responsibility for them. Accompanied by this is the feeling of doing something meaningful in the area of one's own abilities – the result: The satisfied employee.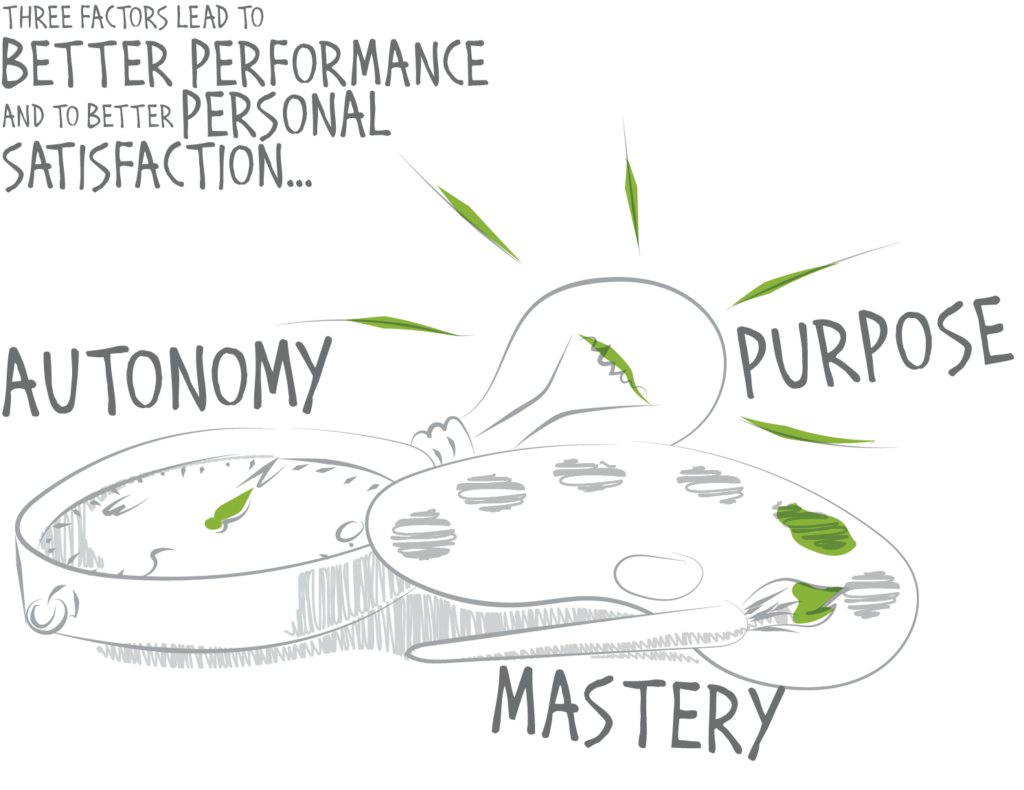 What is supposed to achieve this is the agile method. Here, too, the same principle applies: agile helps to find out why my employees do not want to or cannot work independently or what keeps them demotivated and prevents them from introducing improvements to processes, products or services. Agile methods support this through their underlying culture, which they demand and promote. Because only where openness , respect, courage, transparency, and inspire and adapt are actually lived and promoted, will it be found out where the challenges lie that need to be addressed in order to create an environment in which self-organization and intrinsic motivation are enabled.
Conclusion
Agile methods are not the miracle cure for all problems. What they do provide is a culture that helps to uncover known and unknown causes of problems. What remains is the willingness to demand and promote this culture.
However, whether problems are solved depends on an organization's willingness to be a constantly changing and evolving organization.
This is often where the important decisions are made that show whether an organization is or wants to be agile. This shows that agile cannot merely be introduced as a new method. Instead, it requires a transformation that focuses on people. Ultimately, the goal is to create an agile organizational culture grounded in values and principles that only people can embody.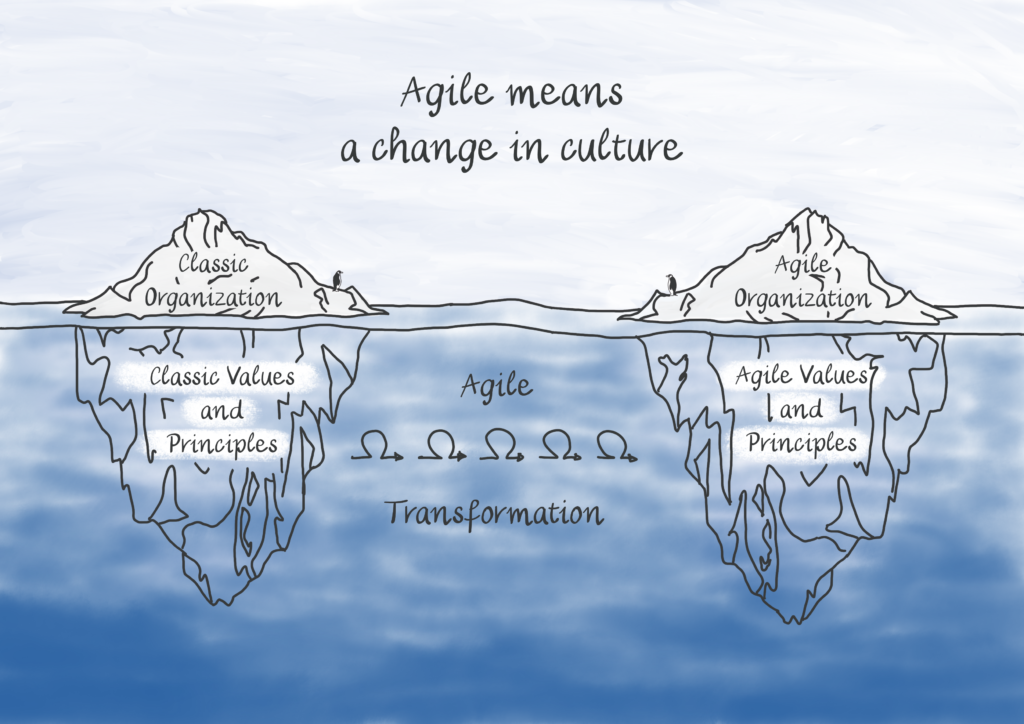 In the end, the question remains: Are we as an organization prepared to continually face new challenges and to change ourselves accordingly?